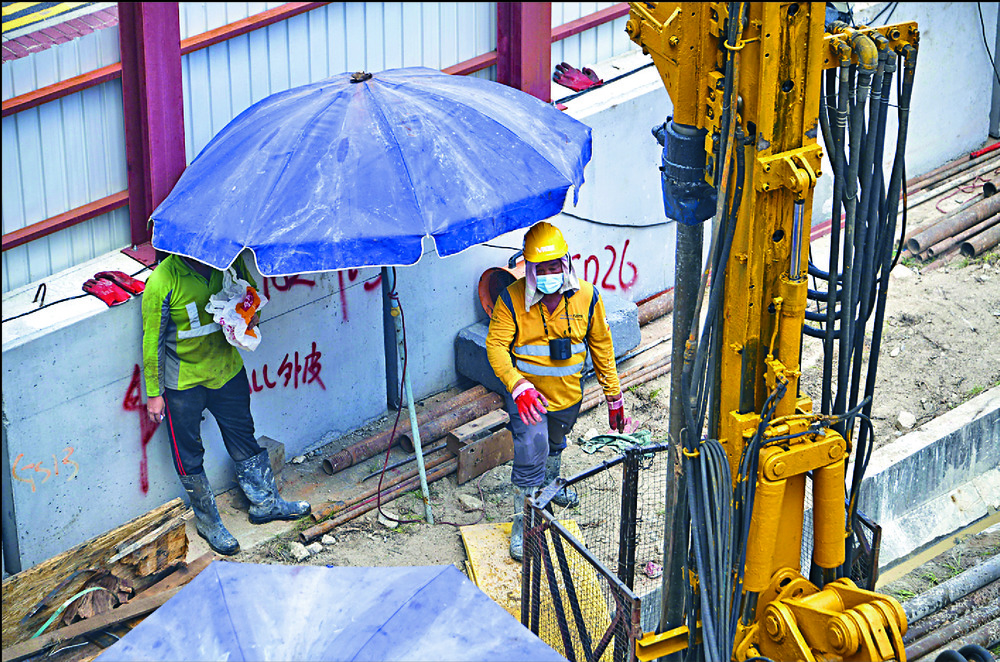 Unionists turn up heat amid outdoor work fears
Unionists from various industries have called on the government to implement measures to protect outdoor workers amid a heat wave that has brought to a head concern for the many people in Hong Kong who have to make a living unprotected by air-conditioned or other cooler environments.
Unionists from the construction, service and transportation industries urged authorities to enact laws that would protect workers from potentially fatal working environments in extreme heat.

Neville Poon Wai-kit, Hong Kong Construction Industry Employees General Union's director of safety and health, said temperatures that could top 40 degrees Celsius are putting lives of workers in the sector at risk.

He hopes employers will put in place arrangements to safeguard workers' well-being under extreme weather conditions and extend their break and lunch periods so that they have enough energy to pull through the hot days.

Service Industry General Union director Lai Ka-ming said he was helping a family member of an arborist who recently died of suspected heatstroke with insurance claims.

The chairman of the Harbour Transportation Workers' General Union, Fan Keung, said a seaman was recently seriously injured after he had a heatstroke, lost consciousness and fell overboard.

Motor Transport Workers General Union director Yu Kwok-tai said drivers had to wait in their cars as part of their job routines had to turn off the engines, which could raise temperatures inside the vehicle up to 40 degrees.

The chairwoman of the Hong Kong Occupational Safety and Health Association, Lam Shuk-yee, said government guidelines for workplace heatstroke prevention are simply "suggestions" that are not legally enforced.

"These suggestions aren't going to protect workers from heat exhaustion. We need legislation that will ensure that they are protected."

Lam also said employers should be required to provide workers with drinking water, hats, UV protection sleeves, towels, as well as access to covered rest facilities.

Before the very hot weather warning is hoisted, employers must carry out risk assessments for outdoor, non-air-conditioned and limited-ventilation environments, she said.

Lam suggested employers refer to Guangdong safety regulations, which include work suspension protocols in extreme heat.

Its measures state that outdoor work must not be for more than six hours when temperatures are between 37 and 39 degrees and must cease at 40 degrees. Given the recent heat wave sweeping across parts of Europe, unionists there have also called on their governments to implement maximum working temperature limits amid a spate of heat-related deaths.