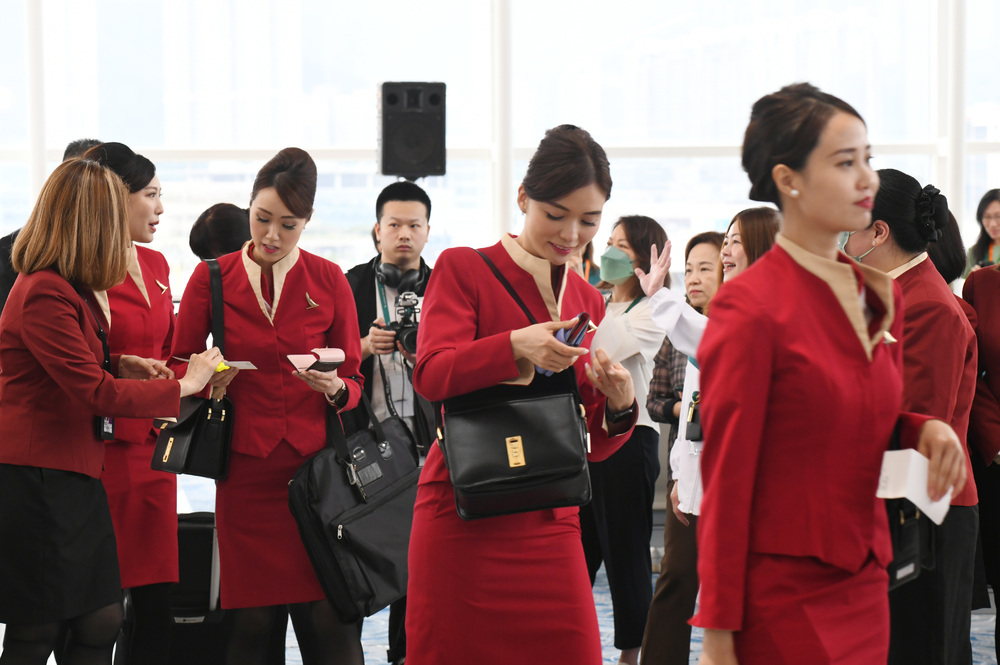 Cathay Pacific Flight Attendants Union Defends Staff, Encourages Passengers to Respect Privacy
The Cathay Pacific flight attendants union has stated that flight attendants can request that passengers delete photos or videos taken of them without consent.
This statement was made in response to an internal email sent to members after the airline fired three flight attendants for allegedly discriminating against mainland passengers on a flight.

The union also referred to company policies that it will take a "zero-tolerance" approach towards passengers who refuse to abide by rules and will provide support to staffers in handling incidents.

A netizen suspected to be one of the fired flight attendants posted on social media, blasting a passenger for not expressing herself clearly and for secretly taping the flight attendants.

The post was later deleted.