Patrick Li, former deputy secretary for home affairs, replaced veteran journalist Leung Ka-wing, who left six months before his contract ended.
Bureaucrat Patrick Li Pak-chuen took the helm of Hong Kong's trouble-plagued RTHK on Monday, but was greeted with news of the resignations of at least three senior employees and protests by its staff union over concerns about the public broadcaster's editorial independence.

Li, who replaced veteran journalist Leung Ka-wing, vowed to uphold editorial autonomy, but also stressed there was a need to fulfil the broadcaster's responsibilities when he met the media on Monday morning.

A source at RTHK said Li's first day was marked by the resignation of the head of the station's public and current affairs section, Doris Wong Lok-har.

Her resignation on Monday followed that of executive producers Liu Wai-ling and Fong Hiu-shan who quit last month ahead of a deadline for civil servants to sign a declaration pledging allegiance to the city and its mini-constitution, the Basic Law.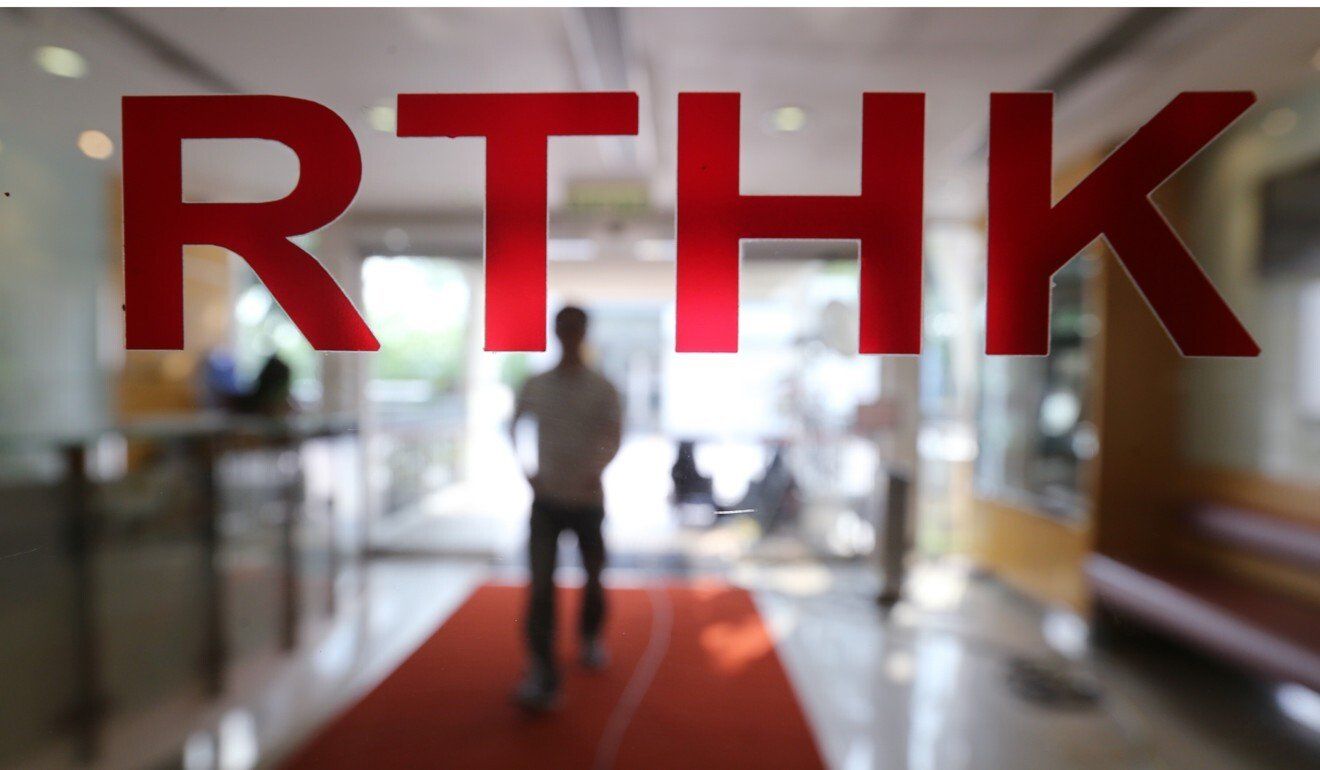 RTHK has been a target of criticism.

The source said Wong explained in a meeting with colleagues in the section on Monday evening that she was not happy with government findings on RTHK released in a report last month.

The report, which was released after a six-month investigation, accused the broadcaster of a lack of editorial accountability and concluded it lacked transparency in handling complaints, had no holistic manpower strategy, and was not fulfilling its charter as a government department.

It was released with the announcement that Leung would leave his post as director of broadcasting by the end of February, six months before his term was due to finish.

Wong's section had been a target of criticism from pro-government supporters for its shows Headliner, Pentaprism and This Week.

For Liu, the source said, it was believed the government would relaunch an investigation into complaints made against Headliner, a satirical show of which she was executive producer.

The source said several colleagues from other sections had also submitted resignation notices recently as they refused to sign the allegiance pledge.

"This is the biggest number of departures at one time in my history of serving here," the source said.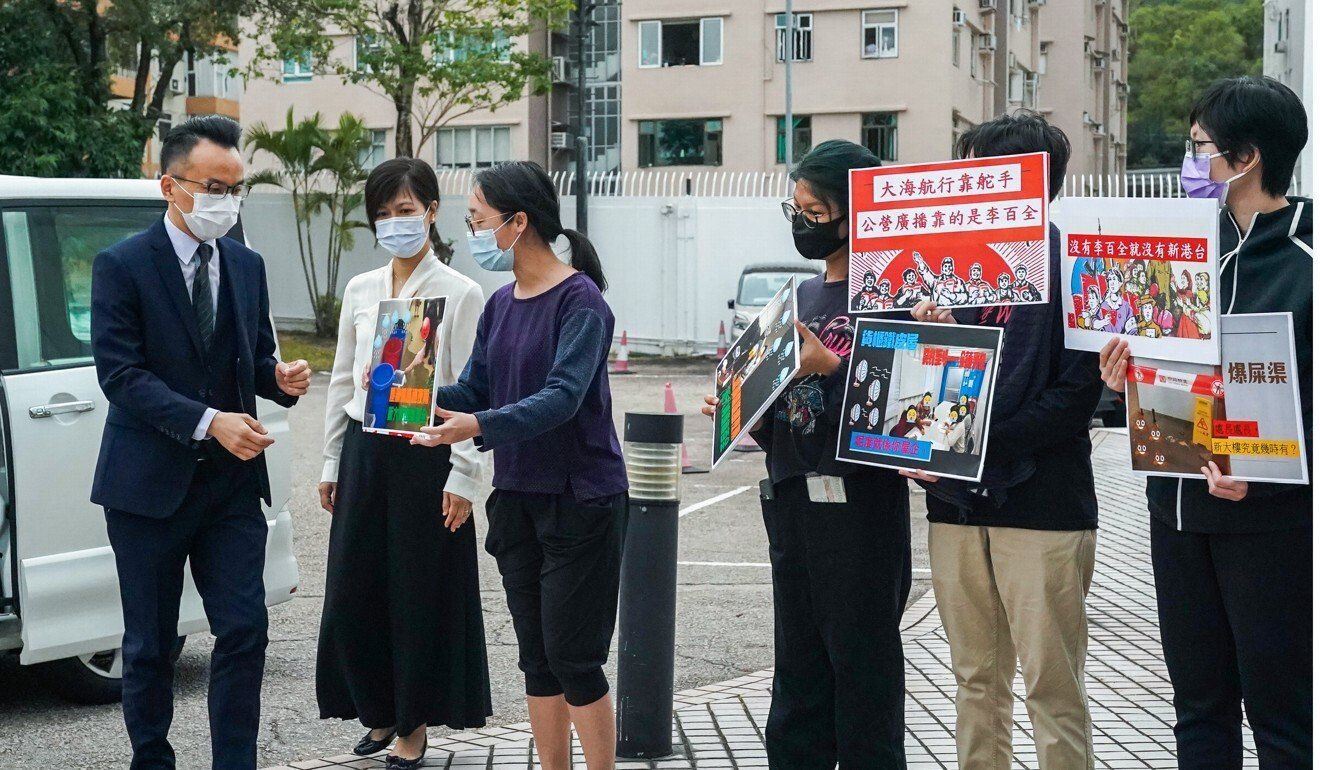 Gladys Chiu (third left) and union colleagues are on hand as Patrick Li (right) arrives.

Meanwhile, Li, the former deputy secretary for home affairs, vowed that he would ensure RTHK's editorial independence under the charter, and that the broadcaster would continue to serve the public with professionalism and high-quality programmes. He also hoped his three decades of experience in administrative service would help enhance the corporate governance of the station.

"I've worked in different government departments and bureaus and I hope my experience in my previous postings can help contribute to enhancing the corporate governance of RTHK," Li said.

Li also reminded his team they had to fulfil their responsibilities while pursuing editorial independence.

"It's stated that there can never be editorial autonomy without responsibility, freedom without restraint," Li added.

RTHK Programme Staff Union representatives, who staged a protest outside the broadcaster's headquarters in Kowloon Tong on Monday morning, said they hoped the new chief could live up to his promises.

"We hope he will respect voices from different sectors of society … What our colleagues value is that we can continue to broadcast under journalist and media standards," union chairwoman Gladys Chiu Sin-yan said.

She also urged Li to prioritise moving the station to new buildings as the current headquarters were in a dilapidated state.