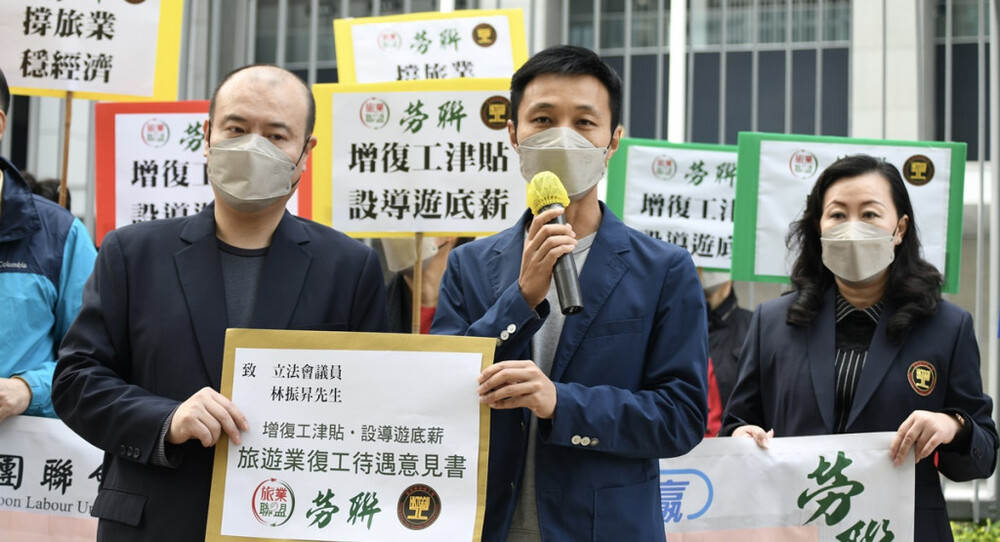 Union calls off pre-Labour Day rally after failing to get police's nod
A pro-Beijing labor union in Hong Kong said on Monday it will call off a rally to be held two days before Labour Day on May 1, citing the union has yet to obtain a letter of no objection from police.
The Federation of Hong Kong and Kowloon Labour Unions previously applied to hold a rally involving 100 to 200 people on April 29 featuring a short procession through Prince Edward in Kowloon, before union members submitted a letter to government headquarters on Hong Kong Island.

The union's chairman Lam Chun-sing said today that the rally will now be down-sized to a petition, with the procession no longer taking place.

The union's decision came days after Xia Baolong, the head of the Hong Kong and Macau Affairs Office, made remarks on local affairs saying that protests are not the only way for people to express their views.

Meanwhile, another pro-Beijing group, the Hong Kong Federation of Trade Unions, also said they prefer not to hold a rally on Labour Day, citing their inability to ensure the procession is conducted orderly.