Hong Kong Council of Social Services says care homes for the elderly are 'on the brink of collapse', do not have enough resources to handle isolation of Covid-19 patients.
A major social welfare group has hit back after Hong Kong officials warned operators of care homes for the elderly could be violating the sector's code of practice if they refuse to take back recovered Covid-19 patients.

The Hong Kong Council of Social Service (HKCSS) on Saturday said unfair accusations would not help care homes, which had limited resources and manpower, to cope with the problems they faced when handling the coronavirus pandemic.

"The public may have misunderstood about the care homes. The fact is that the care homes are also on the brink of collapse," said Chua Hoi-wai, president of HKCSS. "We should cooperate and combat the outbreak together. Unfair accusations are meaningless [and cannot] solve the problem."

Chairman of the Elderly Commission and Executive Council member Dr Lam Ching-choi weighed in hours later, saying in a statement that he was deeply concerned about the recent discussion on the issue, and called for unity to help care home staff overcome the challenges of tackling the fifth wave of infections.

As of Saturday, health officials said about 100 staff and 1,450 elderly residents at 190 care homes had tested positive.

With the city's public health care system overwhelmed by the recent surge in infections, many residents were forced to wait outdoors in the cold for hours before they could be admitted to hospital.

Hospital authorities have urged care homes for the elderly to take back recovered and stable residents after some overstretched facilities refused to accept returnees because of cross-infection fears.

Secretary for Labour and Welfare Law Chi-kwong said earlier on Saturday his department had the power to order care homes to take back elderly residents after they had been discharged.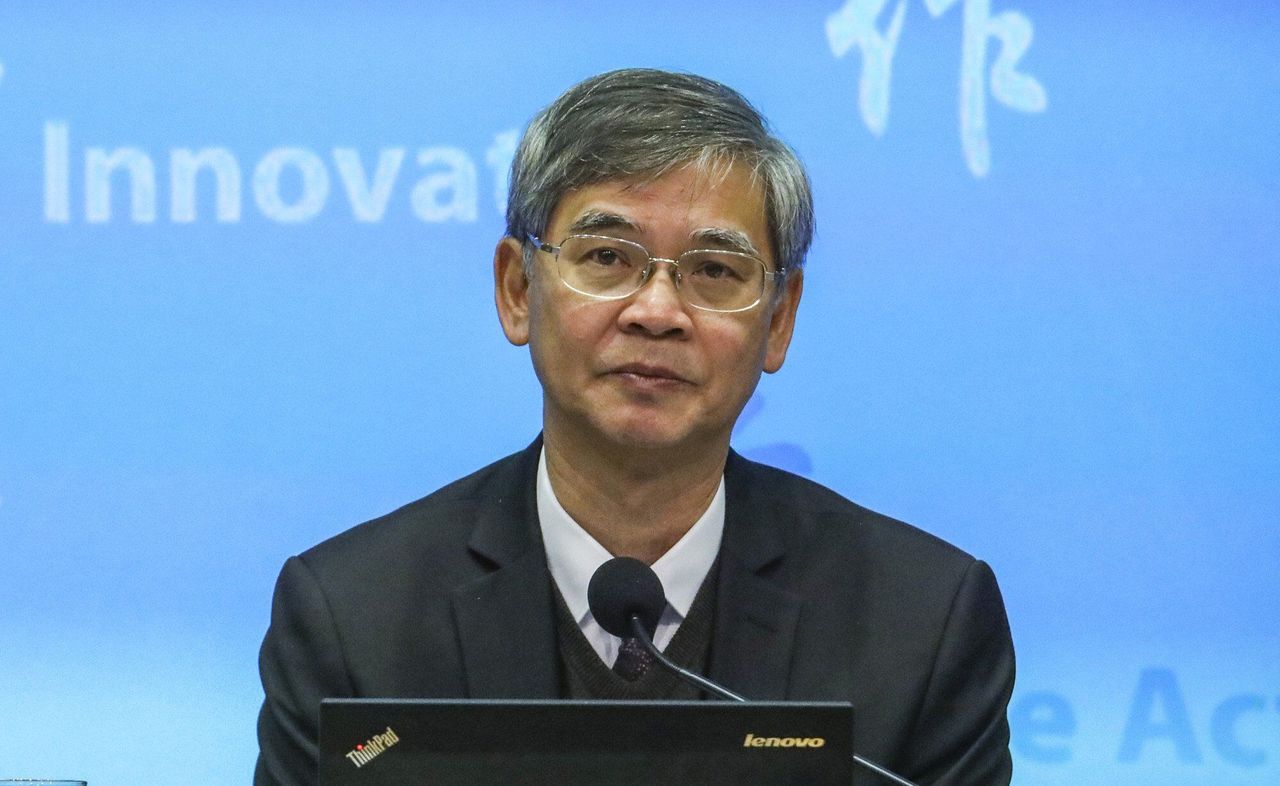 Secretary for Labour and Welfare Law Chi-kwong.

"The primary responsibility of taking care of the discharged patients returning to residential care homes lies with the operators; and if they don't do that, they could violate the Code of Practice for Residential Care Homes," he said.

The government had been exploring support measures, including the provision of a special monthly pandemic subsidy of HK$2,000 (US$256.40) for each care home employee, and more for those handling on-site isolation, he added.

Chua of the HKCSS said, however, that care homes did not have the space, manpower and staff training for quarantine or isolation of Covid-19 patients. Leaving infected patients in the care homes would also increase the risk of cross-infections.

The group suggested that doctors assess whether there was enough equipment, space and manpower at the care homes before allowing patients to be discharged from hospital.

The Social Welfare Department and health authorities should coordinate with each other, such as providing clear guidelines for the industry, it added.

"In these difficult times … I still firmly believe that we all care about our elderly and we are working together to achieve the common goal of ensuring the ongoing well-being of our elderly," said Lam of the Elderly Commission.

Lam said he and various sectors had been exploring other support measures, such as providing air purifiers and a remote monitoring system to measure the vital signs of elderly residents so that those requiring medical attention could be identified in time.

Tik Chi-yuen, legislator of the social welfare constituency, said the consequences of care homes not taking back recovered Covid-19 patients were too severe.

"The care homes are not irresponsible, it's just that they feel powerless. They do not know how to handle these cases," he said, adding that providing medical assistance to the care homes could prove helpful.

Stanley Li Sai-wing, a legislator and director of a social welfare agency, said although the government could insist on asking the care homes to take back discharged Covid-19 patients, it could also put them at risk of an outbreak. He urged the government to communicate with the sector to strike a balance between the issues.