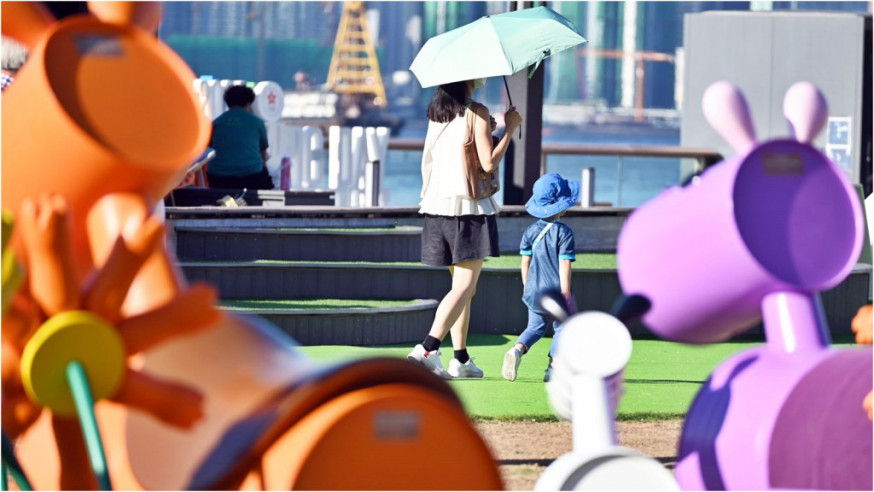 Unexpected scorcher on Saturday
The Very Hot Weather Warning was implemented on Saturday afternoon as the Observatory reminded citizens that the temperature would rise to 33 degrees Celsius.
The warning was issued at 1.45pm as the Observatory reminded citizens to expect sweltering weather and to beware of heatstroke.

The weather did turn out to be ridiculously hot as parts of the territory reached 31 degrees Celsius and higher, with sunny periods here and there for all and a few showers in the afternoon for some.

It will mainly be cloudy tonight with moderate southerly winds, according to the weather watchdog.

An anticyclone aloft is bringing mainly fine weather to southeastern China. Besides, showers are affecting the northern part of the South China Sea and the coast of Guangdong.

At noon, Tropical Storm Meari was centered about 200 kilometers west-southwest of Tokyo. It is forecast to move northeast at about 35 kilometers per hour across Honshu of Japan.

Citizens are encouraged to drink more water and avoid overexertion when engaged in outdoor work or activities. If not feeling well, take a rest in the shade or cooler place as soon as possible.