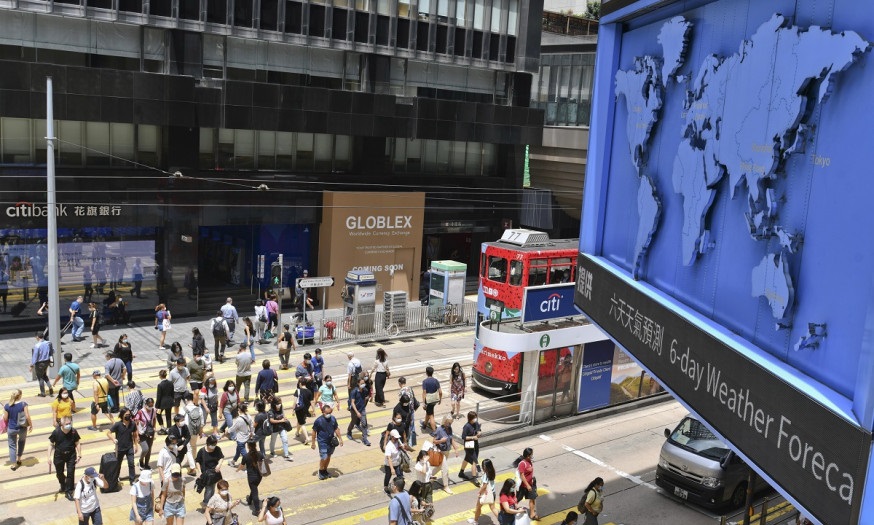 Unemployment rate in April-June drops to 5.5 percent
The seasonally adjusted unemployment rate dropped from 6 percent in March-May to 5.5 percent in April-June, according to figure provided by the Census and Statistics Department.
The underemployment rate also decreased from 2.8 percent in March-May to 2.5 percent in April-June.

The unemployment rates of most economic sectors fell in April-June as compared with the preceding three-month period.

The unemployment rate of the consumption- and tourism-related sectors combined fell by 0.9 percent to 8.5 percent. Among these sectors, the unemployment rate of food and beverage service activities fell by 1.3 percent to 10.0 percent .

The unemployment rates of the construction sector, the import/export trade and wholesale sector, and the arts, entertainment and recreation sector also declined notably.

Total employment increased by 9,700 to 3,640,100. The number of unemployed persons went down further by 20,200 to 213,100.

Law Chi-kwong, secretary for labour and welfare, said the labour market showed further improvement as the economy continued to recover alongside the stabilization of local epidemic situation and the improved external environment.

"The labour market should improve further with the continued economic recovery. The Consumption Voucher Scheme will also help," Law added.

He also encouraged the community to participate in the vaccination programme, saying it will create a solid foundation for a full-fledged revival of economic activities and hence a continued recovery of the labour market.