Pro-establishment candidates who lost in 2019 seize opportunity to reclaim district influence
Jasper Law Ting-tak has just been through the toughest week in his 1½ years as the youngest chairman of a Hong Kong district council.

The 25-year-old localist politician has taken on the work of eight opposition councillors who are either behind bars or recently resigned.

His North district council allies who quit left him to deal with issues ranging from dozens of family conflict cases to sewage treatment works to policy proposals, just to name a few.

"I respect their tough decision. What I can do for them is to follow up on their matters of concern until I am unseated," Law said.

Fear escalated among opposition district councillors this week, with news that the authorities were considering a hardline approach to unseat nearly 150 of them, including those who posted slogans on their office walls connected to the 2019 anti-government protests.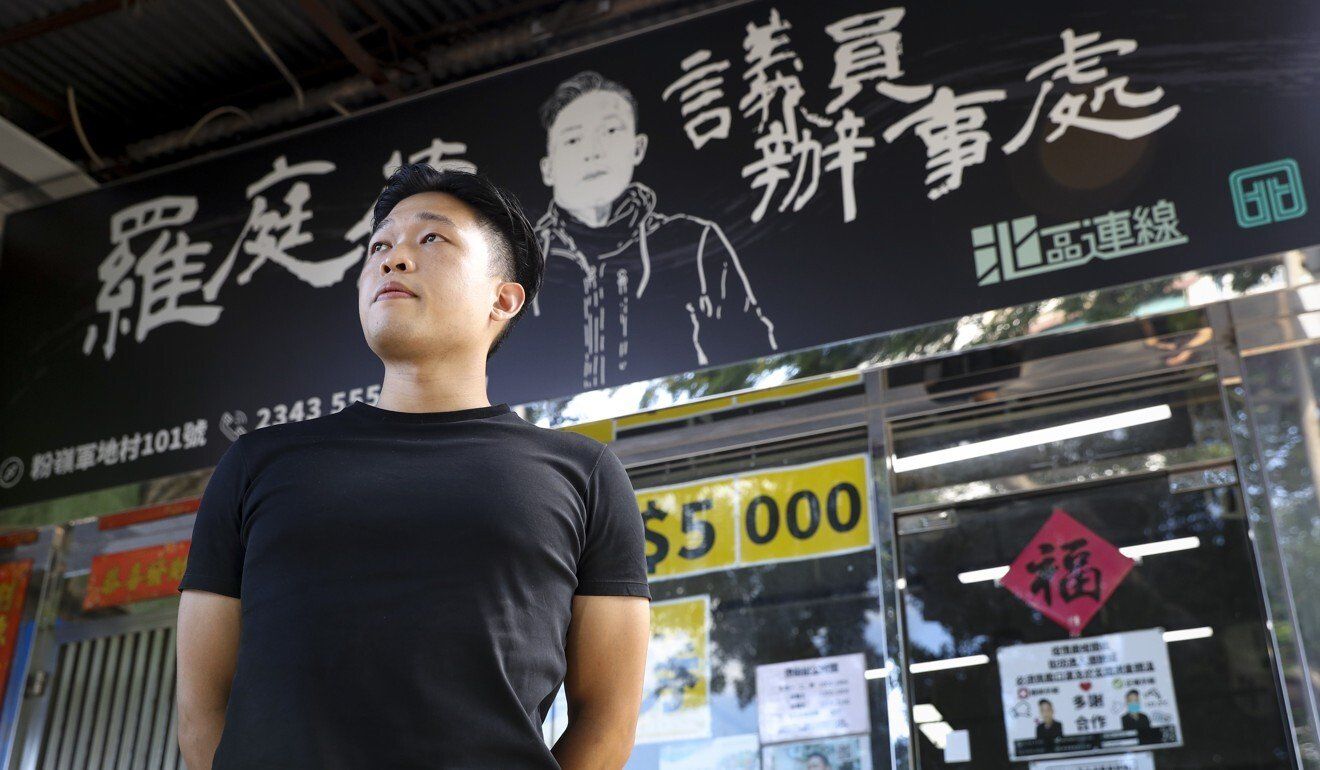 Jasper Law Ting-tak, chairman of the North District Council.

Next came unverified reports citing officials, that every disqualified councillor would be made to repay remuneration of up to HK$2 million. That pushed at least 100 councillors to resign in three days from Wednesday, with some fearing bankruptcy.

With dozens of others having resigned earlier or already behind bars, at least 153 district council seats – a third of the total across 18 district councils – have fallen vacant, including the chairmanship of eight councils.

These seats will not be filled until the next polls in 2023, as the city's election authorities have made clear there will be no by-elections.

The current situation is a dramatic reversal of the sweeping victory scored by opposition candidates in the last district council polls held in November 2019, amid the months-long civil unrest.

For pro-establishment candidates who lost, the exodus of opposition councillors has presented an opportunity to emerge once more and fill the void in local politics.


Residents' self-help strategies

At the 22-seat North District Council, seven pro-democracy members have closed their offices. Another councillor, former lawmaker Lam Cheuk-ting, has been in custody since February facing charges under the national security law that was introduced in June last year.

The remaining 14 councillors are split equally between the opposition and pro-establishment camps, each with seven seats.

Law is still chairman, but said he worried less about the change in the power balance than finding ways to serve residents in constituencies without representatives.

"Some enthusiastic residents are picking up techniques from us on how to communicate with bureaucrats. But we can't change the fact that the government is much less responsive to ordinary citizens," he said.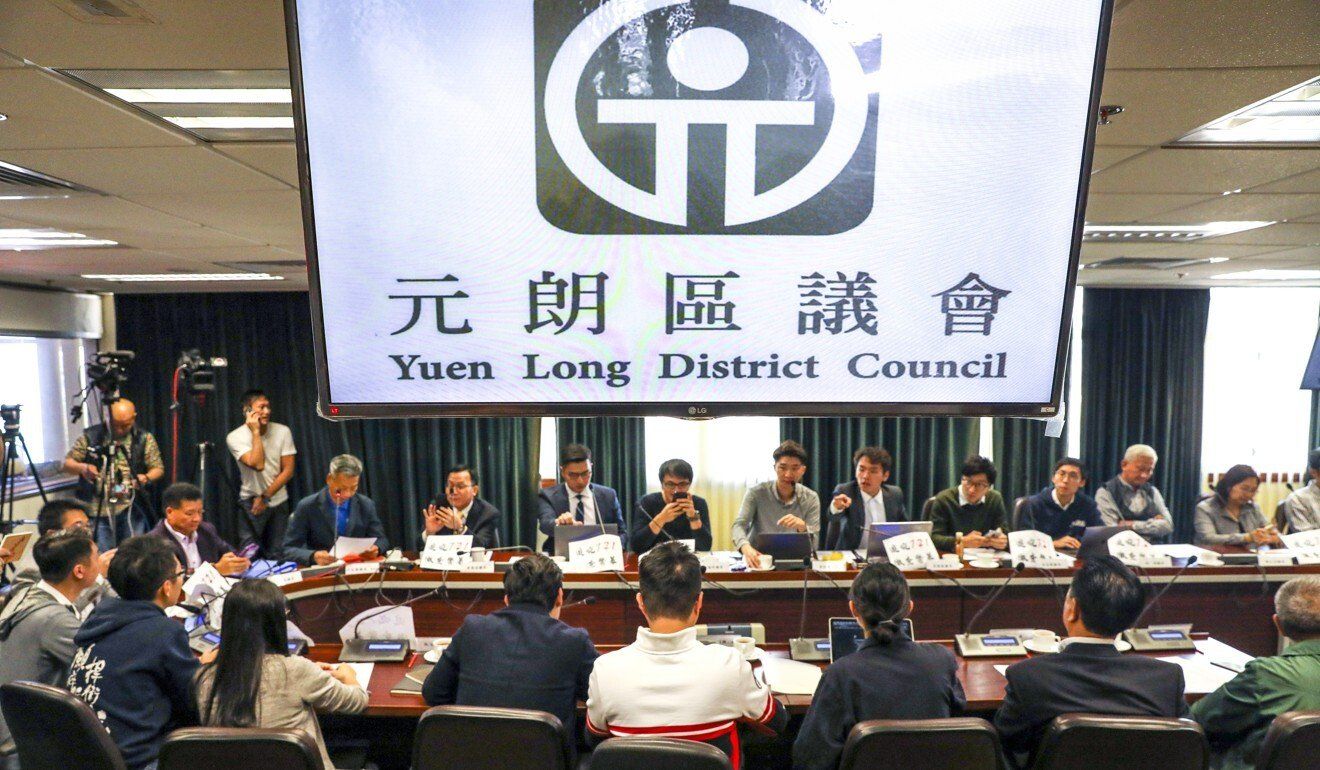 Eleven opposition members of the Yuen Long District Council have resigned.

A people movement of sorts was stirring in Yuen Long too. The 45-member Yuen Long District Council saw 11 opposition members resign, leaving 22 from the camp and 12 from the pro-establishment bloc.

Days before pro-democracy councillor Lam Chun resigned on Thursday, he invited hundreds of residents to discuss "self-help" strategies to use in unrepresented constituencies.

Participants, living mainly in two public housing estates in Tin Shui Wai, agreed to create chat groups in residential blocks and elect block representatives. Dozens also signed up as volunteers to visit the needy in the neighbourhood.

"I never expected we could bring about immediate changes under a collapsed system," Lam told the crowd.

Similar residents' groups have emerged in other districts without councillors.

In Tsuen Wan, representatives of an owners' committee of the 20-block Riviera Gardens Estate formed a group to take over the work of former councillor Lester Shum, who is serving a six-month sentence for taking part in an unauthorised assembly.

The group lobbied the government successfully to remove what residents called "jail-like" metal fences along Tsuen Wan Promenade. Next, it wants to work with another concern group to propose improving a wet market.

Shum and 12 other district councillors are among 47 activists and opposition politicians charged with conspiracy to commit subversion for taking part in last July's unofficial primary polls to shortlist candidates for the Legislative Council elections. Most have been denied bail pending trial in September.


Clashes after 2019's big win

Hong Kong's district councils are local bodies that advise the government on municipal and livelihood issues and the allocation of public funds.

After the opposition camp swept up 17 out of 18 district councils following the 2019 elections, the relationship between councillors and officials deteriorated rapidly.

Officials accused the councils of approving motions to condemn the government's handling of the social unrest and alleged police brutality, while councillors slammed officials for walking out of meetings over the display of critical slogans.

Later this month, opposition councillors still in office will have to pledge allegiance to Hong Kong and the Basic Law, the city's mini-constitution, as a requirement of the national security law.

It remains to be seen if more will resign rather than take the oath.

The recent resignations include many opposition independent councillors and those representing small district groups.

Among opposition bodies, the Civic Party has seen 17 resignations so far, the disbanded Neo Democrats, 13, and the Hong Kong Association for Democracy and People's Livelihood, nine.

The Democratic Party, the largest opposition party, has marked 26 resignations, including that of Cheng Lai-king, chairwoman of the Central and Western District Council and a councillor since 1994. The party was a major winner in 2019, with 91 of its 99 candidates emerging victorious.

All eyes are now on whether chairman Lo Kin-hei will resign. Hours after chairing a Southern District Council meeting on Thursday afternoon, he issued an open letter asking Chief Executive Carrie Lam Cheng Yuet-ngor to confirm talk that disqualified councillors would have to repay what they earned.

"This is not only about the rights and choices of 3 million voters, but also the plight of dozens of district councillors of my party and political stability in Hong Kong," he wrote.

He remains undecided about his next move.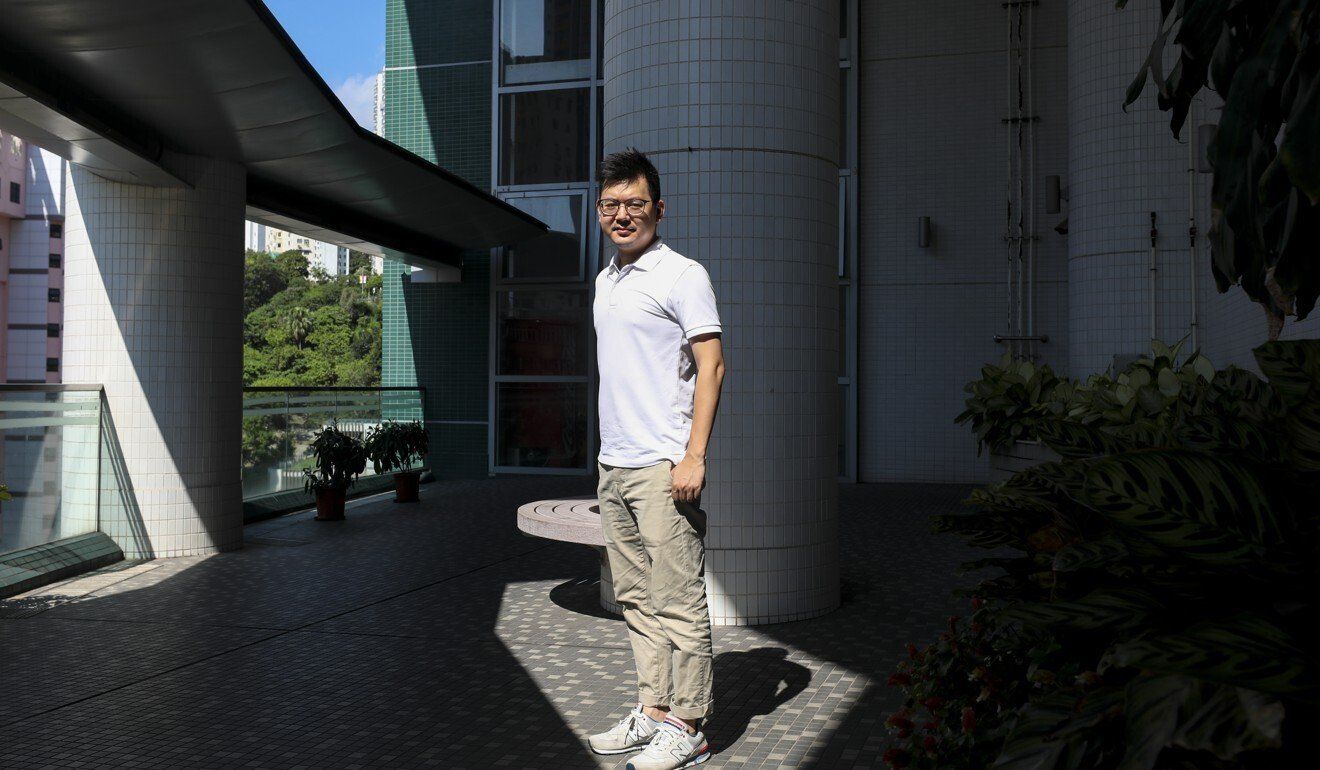 Democratic Alliance for the Betterment and Progress of Hong Kong member Yeung Hoi-wing in Kennedy Town.
Pro-establishment camp rises

The diminished state of the opposition camp has provided an opportunity for rival candidates who lost in 2019 to step forward and regain residents' trust.

The largest pro-Beijing party, the Democratic Alliance for the Betterment and Progress of Hong Kong (DAB), was the big loser in 2019, when only 21 of its 181 candidates won.

The Post understands that the party subsidised 90 per cent of its losing candidates to retain their district bases.

After former Kennedy Town councillor Yeung Hoi-wing was defeated by localist Fergus Leung Fong-wai, he ran a small community office to continue serving residents.

Leung was among those arrested in February and has been remanded since then. Yeung has become more active, handing out fliers on the street three times a week and negotiating with government departments to install street lights in one part of the constituency.

"Many are familiar faces I've known for years in the district. They treat me as a de facto district councillor," he said. "I have experience in rendering help to them. It's just that without an official title, I can't do much to influence the government on the allocation of funds."

With all the vacancies in the councils, Yeung said the Area Committee should be empowered to allocate funds to shadow district councils. Members of the committee, which mainly supports district administration in 16 districts, are appointed by the Home Affairs Bureau.

He brushed off concerns that the committee lacked a popular mandate, saying its members were from all walks of life.

Yeung pointed out that the opposition camp had brought the current state of affairs in the district councils upon itself.

"They are the ones who politicised and ruined the original platform. They can't blame the government for abandoning them," he said.

A spokeswoman for the Home Affairs Department cited the District Councils Ordinance and said despite the mass resignations of opposition councillors, the validity of council proceedings would not be affected.

She said those councils with vacancies could "transact business as usual", adding that residents could contact relevant government departments directly if needed.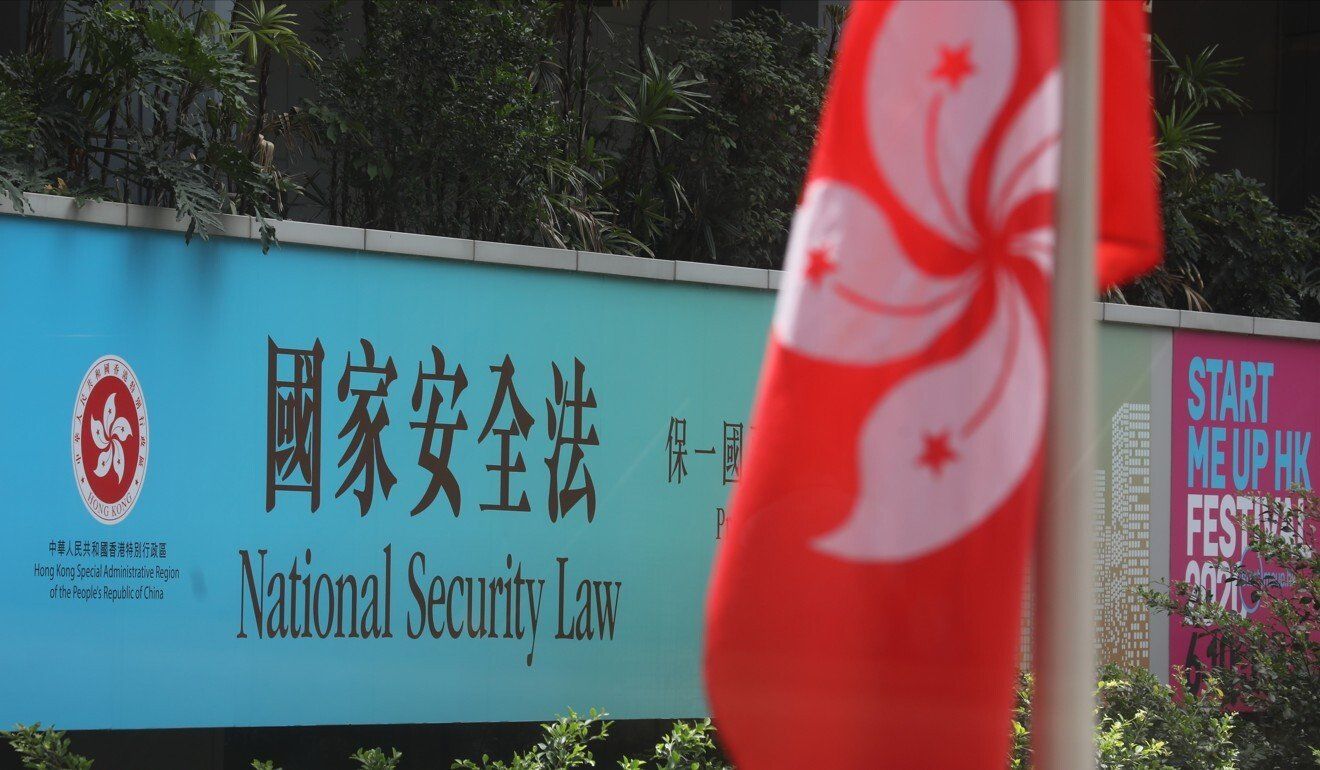 A banner advertises the national security law in Hong Kong.

Political scientist Ivan Choy Chi-keung from Chinese University said the suggestion to empower the Area Committee smacked of vested interest, as it was "tailor-made for pro-establishment losers".

"How can the committee supervise the allocation of government funds when its members have no popular mandate and are appointed by the government?" he asked.

He was also pessimistic about the prospect of "self-help" strategies by residents, saying it would be challenging for ordinary residents to persist in doing the work of councillors without resources and a secretariat.

Choy said the exodus of councillors had left fewer channels for people to express their views on governance.

"This just enlarges the echo chamber that fuels polarisation," he added.