City's rights and freedoms have been sacrificed to 'facilitate greater control by Beijing', British Foreign Secretary James Cleverly says.
Britain intends to work "constructively" with Hong Kong's new leader but will judge the administration based on its actions, the country's foreign minister has said as he issued a damning report suggesting the national security law had seeped into "all aspects" of the city.

James Cleverly on Thursday said the city's rights and freedoms had been sacrificed to "facilitate greater control by Beijing". He accused Hong Kong authorities of trying to censor critics overseas by resorting to the security law, which outlaws secession, subversion, terrorism and collusion with foreign forces.

Cleverly ramped up his criticisms upon the release of Britain's latest six-monthly parliamentary report on Hong Kong, which also accused Beijing of failing to comply with the Sino-British Joint Declaration.

Despite the claims, Cleverly said: "We will work constructively with the new chief executive where we can within the wider relationship, but we will judge the Hong Kong government based on its actions.
"We call on the chief executive to respect rights and freedoms in Hong Kong, and to uphold the rule of law. It is in China's interests that Hong Kong maintain its distinctiveness."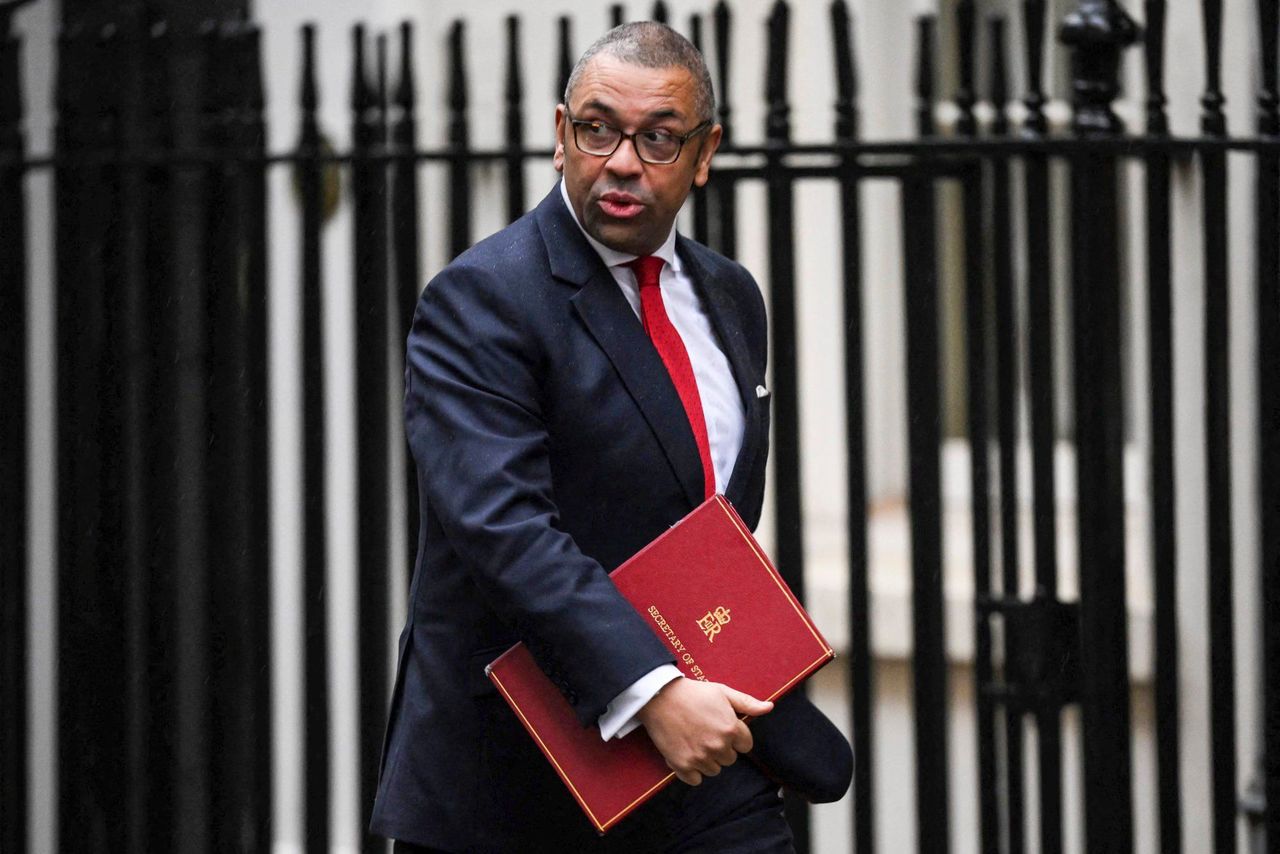 Britain's Foreign Secretary James Cleverly.
In a foreword to the 25-page report, Cleverly pledged Britain would "continue to support Hongkongers, including through the British National (Overseas) visa route, to live, work and study in the UK".
He painted a bleak picture of Hong Kong under the national security law, writing that "Hong Kong's autonomy was declining, and the pervasive, chilling effect of the national security law seeps into all aspects of society".
Much of the report was dedicated to the arrest and jailing of opposition activists, the forced closure of "pro-democracy" media outlets and international rebukes over declining human rights.
The victory of John Lee Ka-chiu in the chief executive election in May last year – the first leadership poll following the Beijing-led "patriots-only" electoral reform – was also said to have "reflected the continued decline in political plurality in Hong Kong".
"Those accused of national security crimes face immediate imprisonment, with little chance of bail. High profile individuals, including Jimmy Lai [Chee-ying] and the 47 pro-democracy politicians and activists, remain detained and awaiting trial," Cleverly wrote, referring to the founder of the now-defunct Apple Daily, who faces charges of collusion with foreign forces.
"Meanwhile, the authorities are extending their attempts to censor critics beyond Hong Kong's borders. Their demand that the UK-based NGO, Hong Kong Watch, take down its website was a clear attempt to restrict political debate overseas."
Cleverly argued the city's judiciary was required to enforce laws and values imposed by Beijing, while authorities also used the antiquated offence of sedition to crack down on dissent.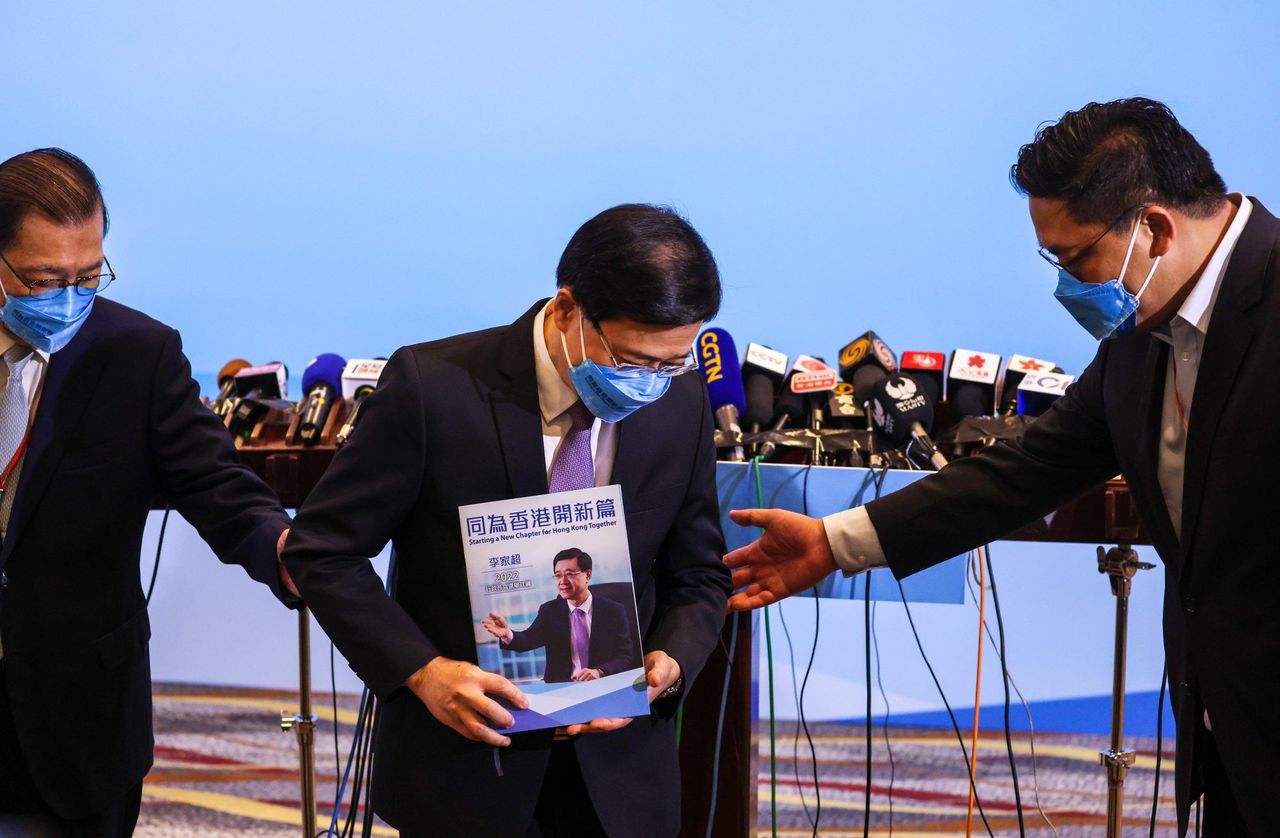 The victory of John Lee in last year's chief executive election was also subject to criticism in the report.

He said the situation made it "untenable for UK Supreme Court judges to continue within Hong Kong's judicial system", explaining the resignation as non-permanent judges of Robert Reed, Patrick Hodge from the Hong Kong Court of Final Appeal last March.

Although the report covered the six-month period up to June last year, Cleverly also made reference to subsequent events in his comments and noted the interpretation of the Hong Kong national security law last month by Beijing.

"We will watch closely how the chief executive implements the decision," he wrote.

The report concluded: "With the continued application of the [national security law] imposed on Hong Kong to harass and stifle alternate voices, and limits to political participation, there is no doubt that China remains in a state of ongoing non-compliance with the Sino-British Joint Declaration."

The Sino-British Joint Declaration, signed in 1984 between London and Beijing, set out the terms of Hong Kong's return to Chinese sovereignty in 1997.

Chinese officials have referred to it as an "historic document" that had "completed its mission", but the report reiterated Britain's stance that it remained a legally binding treaty.

Meanwhile, Cleverly welcomed Hong Kong's easing of Covid-related travel restrictions to "reopen Hong Kong to international travellers".

Beijing has in the past responded to criticisms by accusing Britain of interfering with China's domestic affairs and acting with a colonial mindset.

Earlier this week, the Hong Kong and mainland Chinese governments expressed strong opposition after a British minister met the legal team of jailed media tycoon Lai over his national security trial.

The Post has approached the Hong Kong government for comments.