Letter signed by 54 UK politicians and public figures also urges London to 'secure release' of 47 Hong Kong opposition members facing national security trial.
More than 50 British politicians and public figures have asked the UK government to press Hong Kong for the release of former opposition lawmaker Claudia Mo so she can visit her seriously ill husband in hospital.

Mo is among 47 opposition figures involved in an ongoing national security trial, with the group accused of trying to win a majority in the Legislative Council in 2020 in a bid to paralyse the government by blocking budgets and other legislation.

Dated February 24, the letter was made public on Tuesday night by London-based rights group Hong Kong Watch and called on British Foreign Secretary James Cleverly to provide more support to the 47 opposition figures in Hong Kong and "to secure their release", highlighting Mo's case.

The former lawmaker, who has been remanded in custody for more than two years, along with another 30 defendants, earlier pleaded guilty to a charge of "conspiracy to subvert state power" and is awaiting sentencing.

According to the letter, Mo's husband, veteran journalist and British citizen Philip Bowring was said to have pneumonia and was under intensive care in a Hong Kong hospital.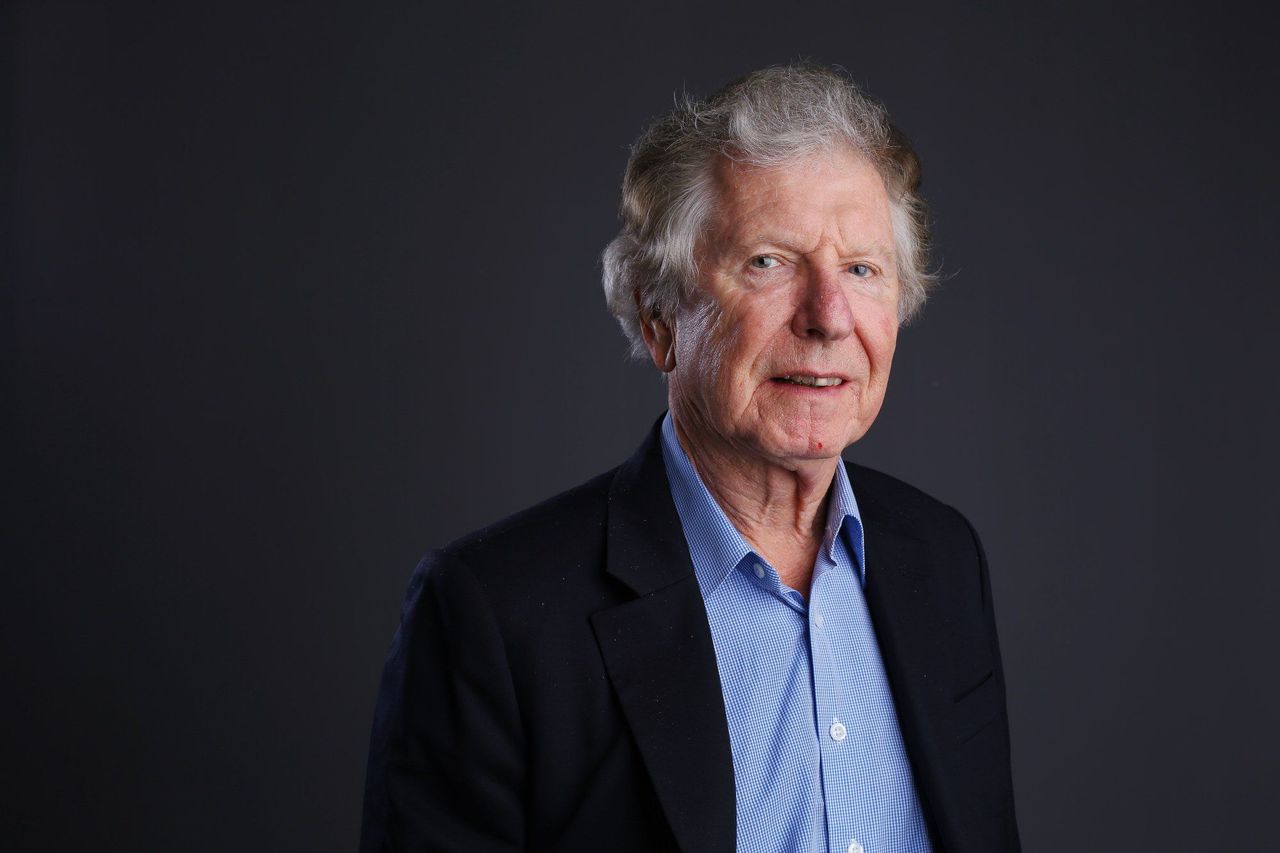 Claudia Mo's husband, Philip Bowring, is believed to be in hospital.

"Considering Philip's deteriorating medical condition, we urge you to intercede on Claudia Mo's behalf with the Hong Kong government to encourage them to release her on compassionate grounds so she can be with her husband," it read.

The 54 signatories also highlighted that Mo had previously held British citizenship but had given it up when she took her Legco seat in 2012.

The document's signatories include former Hong Kong governor Chris Patten, ex-foreign secretary Malcolm Rifkind and foreign affairs select committee chairwoman Alicia Kearns.

The letter also noted that many of the opposition figures on trial held British National (Overseas) status, arguing "more must be done … to support the 47 democrats and to secure their release".

Hong Kong Watch chief executive Benedict Rogers: "The [Foreign, Commonwealth and Development Office] must do more to take responsibility for those political prisoners in Hong Kong with direct links to the UK, whether it is through family members, previously held citizenship, or British National (Overseas) status."

In Hong Kong, the Department of Justice and Correctional Services Department said they would not comment on individual cases.

Under prison rules, anyone in custody could apply to the commissioner of correctional services for a leave of absence to see dying family members, the CSD said.

The commissioner would consider factors such as the term of sentence, nature of the person's offences, criminal background and risk of escape when granting approval, it added.

Former director of public prosecutions Grenville Cross dismissed the letter as being "clearly misconceived".

"As Claudia Mo has pleaded guilty to an offence of conspiracy to commit subversion, she is now in the hands of the judiciary, not the government, and she will be sentenced by the court at a later date," he said.

"What this means, therefore, is that, even if it wanted to, the Hong Kong government could not release her on what the signatories call 'compassionate grounds'."

Cross also said he considered it "intolerable" that the signatories had asked the British government to secure the release of the 47 defendants in the ongoing case.

"This is, therefore, not so much about Claudia Mo and her husband, but more of an attempt to undermine ongoing criminal proceedings," he argued, calling the move an affront to the rule of law.

Separately, Hong Kong authorities on Wednesday "vehemently condemned" the two leaders of the United States Congressional-executive Commission on China for threatening to impose sanctions on prosecutors involved in the trial of the 47 opposition figures.

The government strongly objected to "the purely politically oriented remarks" from commission chair Christopher Smith, a Republican, and Democrat co-chair Jeff Merkley, a spokesman said, calling them a blatant attempt to obstruct the course of justice and undermine the city's rule of law.

China's Office of the Commissioner of the Ministry of Foreign Affairs in Hong Kong also "strongly disapproved of and firmly rejected" the move by the US politicians.

An office spokesman stressed that "no external intervention could change the determination of the [Hong Kong government] to enforce laws impartially or the resolve of the Chinese side to safeguard national security".

He added: "We urge US politicians to immediately stop wading into Hong Kong affairs, not to stand on the opposite side of justice and the rule of law, and not to stand against the 1.4 billion Chinese people."