Base fares for Uber's more affordable options to rise by at least 15 per cent during peak hours and weekends, with increase in per-kilometre charges most significant in the New Territories.
Uber has announced it will raise fares in Hong Kong two days after the government approved a similar move by taxis, with those hailing rides in the New Territories among the most affected.

The announcement, made in an email to its users on Friday, said the "new Uber pricing structure" would be effective on the same day the adjustments for taxis kicked in on Sunday.

The new pricing coincides with reports that the embattled United States-based ride hailing company previously engaged in aggressive behaviour to expand its business.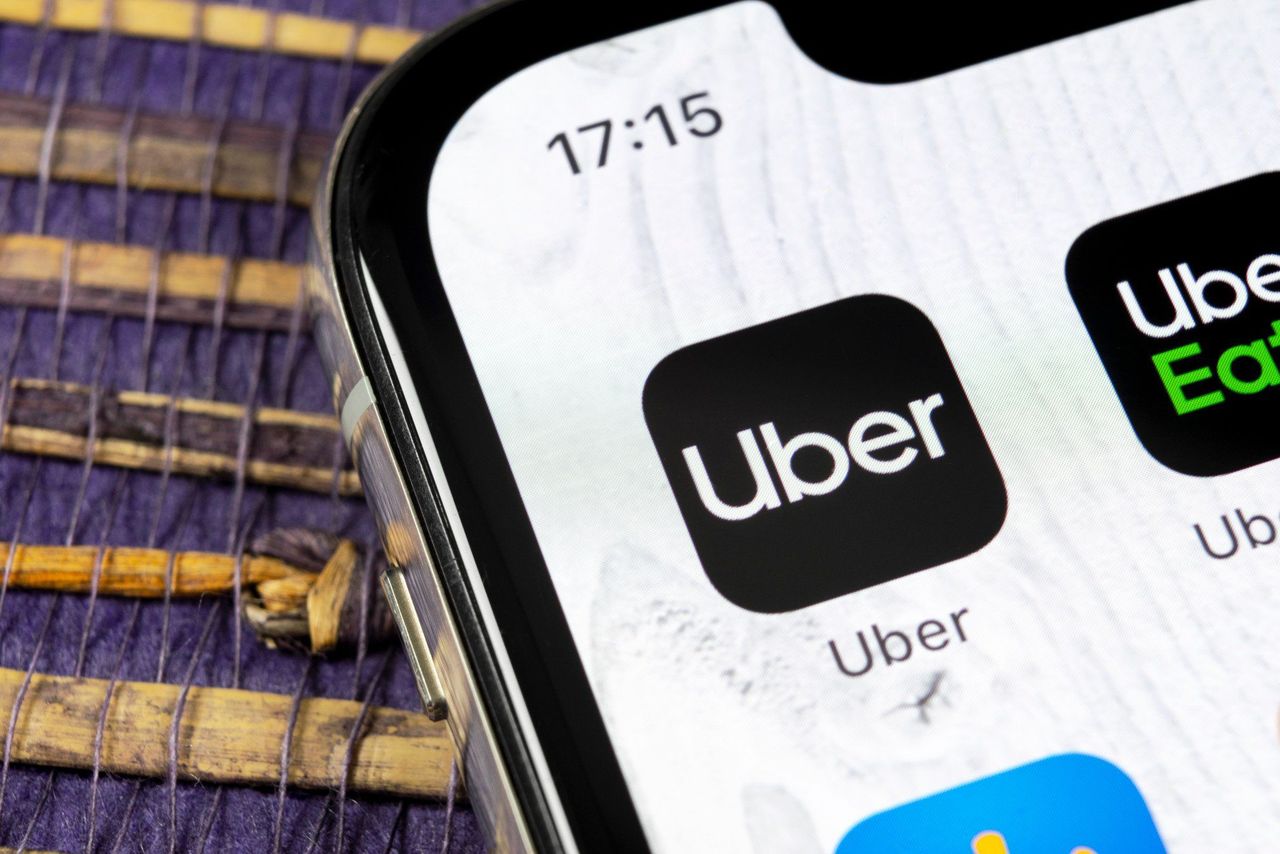 Base fares for Uber rides in Hong Kong are set to rise.

According to the latest pricing, the base fares for UberX, Flash, Assist and Uber Pet – the firm's more affordable options – will increase by 16 per cent to HK$21 (US$2.60) for Hong Kong Island and Kowloon during peak hours and weekends, and 11.1 per cent to HK$20 for non-peak hours, from the HK$18 set last year. Fares for the New Territories will go up 15.4 per cent to HK$15, from HK$13 a year ago.

The rise in per-kilometre charges is most significant in the New Territories, up 27 per cent to HK$5.47 during peak hours, from the previous flat rate of HK$4.29. For non-peak hours, the new charge stands at HK$5.21, up 21.4 per cent.

The per-kilometre charge in Kowloon and Hong Kong Island will increase to HK$5.53 from HK$4.75 during peak hours, a 17.3 per cent increase, and to HK$5.26 from HK$4.7 during non-peak hours, marking a jump of 11.9 per cent.

The per-minute fee also goes up significantly for the New Territories to HK$2.27 during peak hours and HK$2.16 during non-peak hours, up from HK$1.71, indicating a 32.7 per cent and 26.3 per cent rise, respectively.

Charges for Hong Kong Island will hit HK$1.94 during peak hours, a 14.8 per cent increase from HK$1.69. For non-peak hours, the fee goes up from HK$1.65 to HK$1.85, marking a rise of 12 per cent.

The final fares may vary with surcharges depending on the different traffic and weather conditions, according to Uber's "dynamic pricing" mechanism.

The changes were in response to "the rising costs driver-partners face on the road, and in hopes to create a more balanced and reliable marketplace on the Uber platform", the company's spokesman said.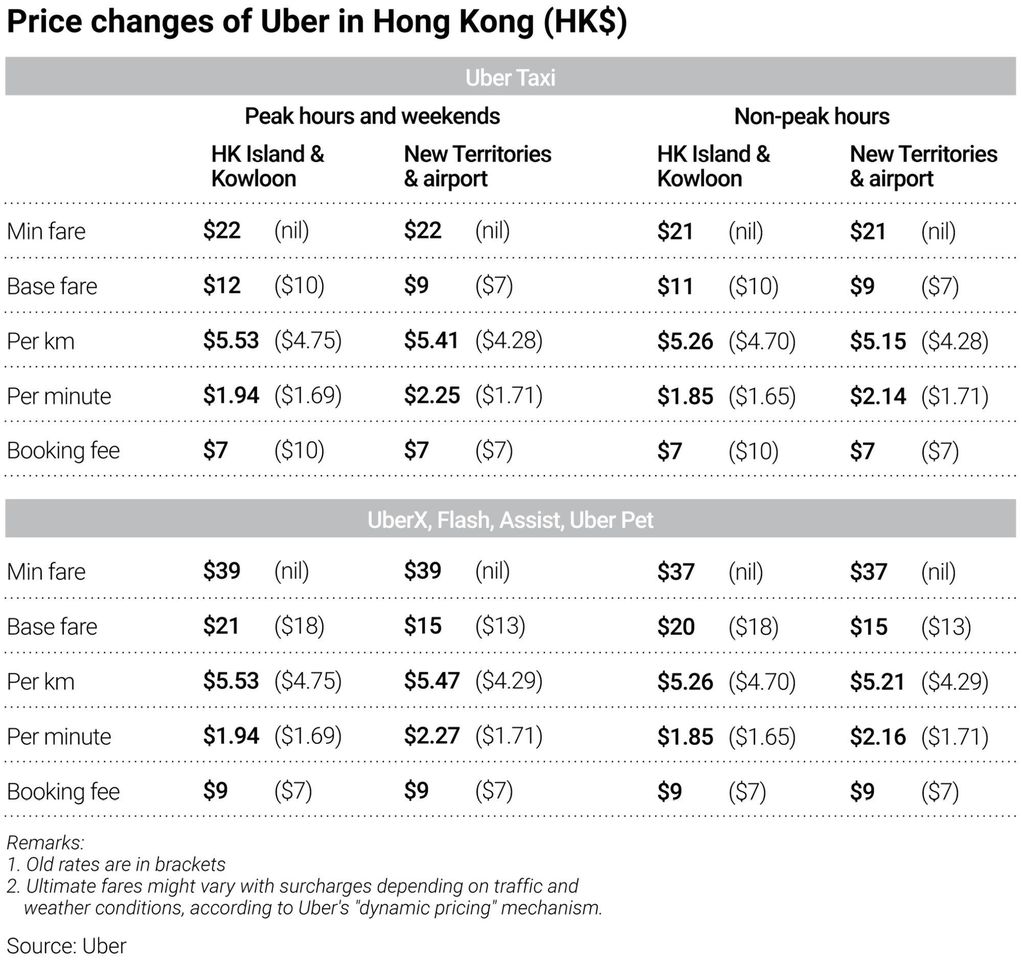 "Our vision is that this will encourage more driver-partners to make themselves available for booking requests, resulting in shorter wait time for riders, less dynamic pricing fluctuations during peak hours, more consistent pricing in the long run, which will lead to a better overall rider experience on the platform," he said, citing more "improved and consistent earning opportunities" for the drivers.

Uber has also partnered with taxi drivers in the city, launching Uber Taxi in 2020, following fierce complaints by cab drivers who took issue with the firm's lack of legal status in Hong Kong. But the pricing is conducted differently.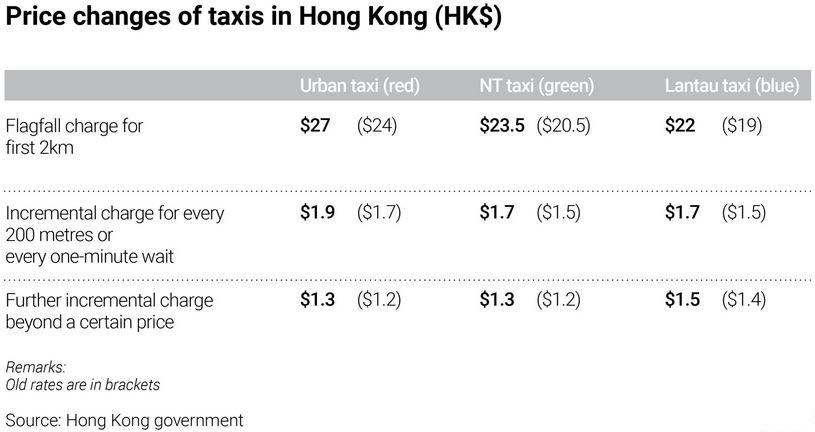 During peak hours, for example, the new base fare for hailing a taxi on Hong Kong Island and in Kowloon through Uber will be HK$12, up from HK$10. The charge for every additional kilometre will be HK$5.53, up from HK$4.75 previously. The minimum fare is kept at HK$22.

Under the new government-approved pricing model, urban taxis will charge HK$27 for the first 2km, and HK$1.9 for every additional 200 metres, for rides that cost less than HK$93.5. For additional distances above HK$93.5, taxis will charge HK$1.3 for every 200 metres.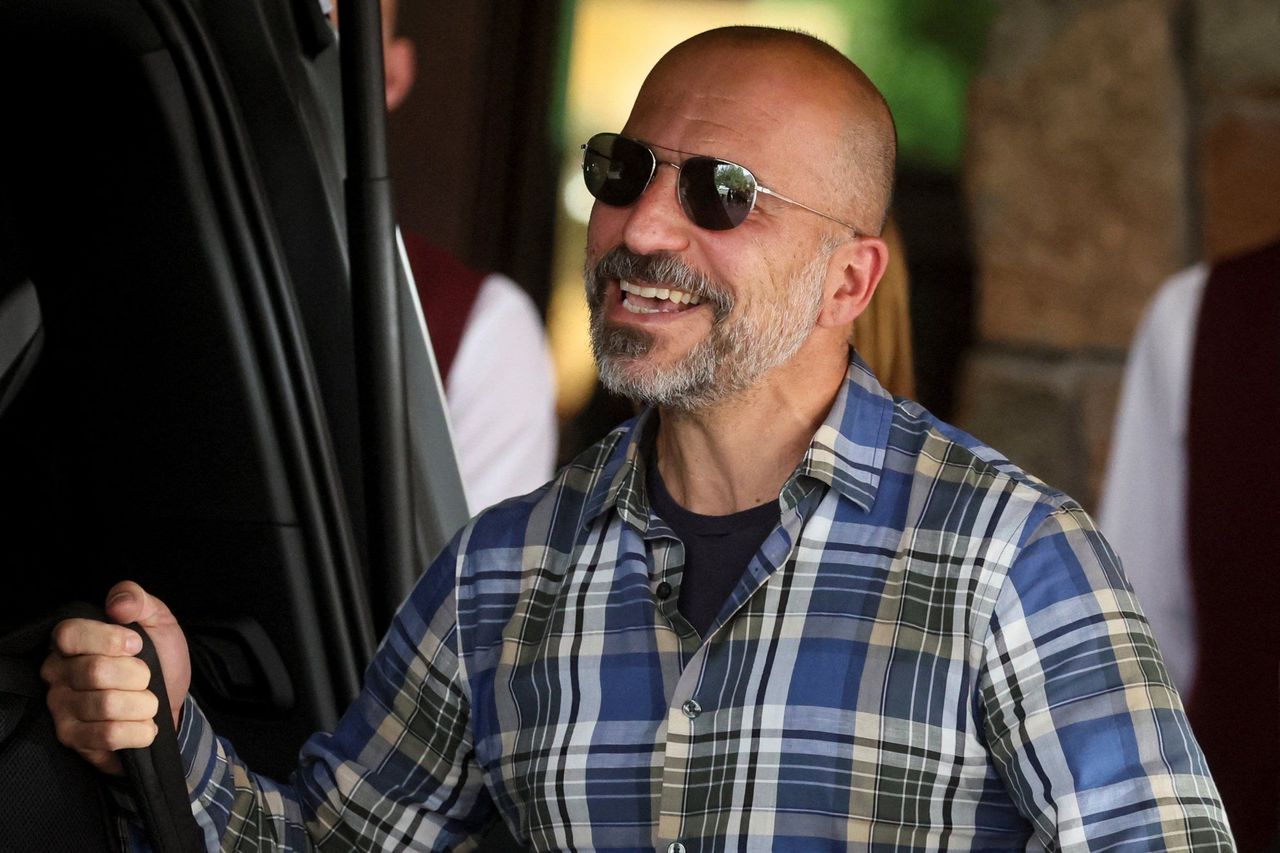 Uber CEO Dara Khosrowshahi.

Uber has been accused of using aggressive tactics in the past to lobby governments for legal changes conducive to its rise, according to recent newspaper reports based on leaked documents.

The California-based firm said this was precisely why it had brought in new CEO Dara Khosrowshahi, "tasked with transforming every aspect of how Uber operates".

"We have not and will not make excuses for past behaviour that is clearly not in line with our present values. Instead, we ask the public to judge us by what we've done over the last five years and what we will do in the years to come," it said.