Ride-hailing firm's boss in city says linking its digital platform with industry would be a win-win for everybody, but idea is dismissed as 'totally unrealistic' by chairman of minibus association.
Uber is considering forging a partnership with Hong Kong's minibus operators, despite its ride-hailing business still being illegal in the city.

In an exclusive interview with the Post, Estyn Chung, Uber's general manager in Hong Kong, said it was looking at tying up with different transport operators, including the MTR, buses and ferries, using its digital platform to modernise the way these businesses worked.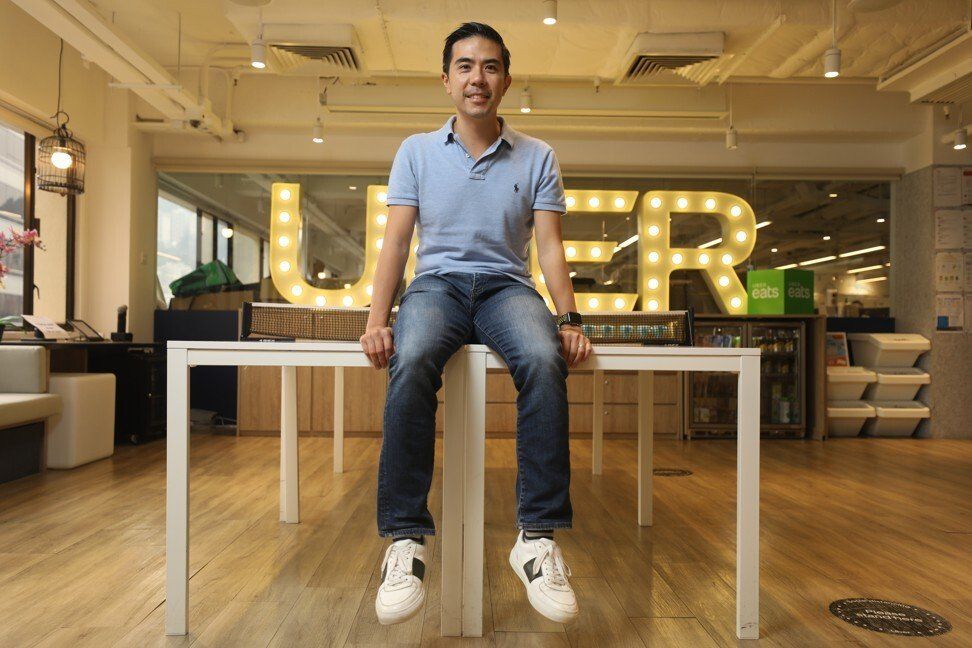 Estyn Chung, general manager of Uber Hong Kong.

The idea could already be a non-starter, however, with industry officials dismissing it as "totally unrealistic".

Chung said the firm's vision was to create a mobility platform, loaded with "different types of transportation".

"There are a lot of opportunities for that," he said. "Minibuses are something that could bring really interesting opportunities … What we would do is to provide a way for minibus operators to manage ticketing, routing, algorithms and pricing."

The idea would entail linking Uber's digital operation with an operator's ticketing system, while also providing other services, such as real-time traffic data.

He said passengers would benefit from being able to pre-book a seat on a minibus using the Uber app.

"If you are a consumer waiting for a minibus at peak hours and it's come along full, that's a very frustrating moment," he said.

Other benefits, Chung said, would be helping operators manage the frequency of their services during rush hour and other busy periods. A similar partnership had already been tried in other cities, such as Cairo and Delhi.

"I think we are still experimenting with what the right models look like around the world. But the possibilities I think are there," he said. "It's absolutely feasible in Hong Kong … The idea is to help transportation become more efficient, a win-win for everybody."

There are 164 operators running 3,343 green minibuses across 600 routes in Hong Kong.

Chung refused to say if Uber had approached any of the city's minibus operators about the idea, and Chau Kwok-keung, chairman of the Hong Kong Taxi and Public Light Bus Association, dismissed it out of hand. "Unless Uber has ditched its illegal ride-sharing business, there's no room for the minibus sector to cooperate with Uber."

But according to industry leaders the city's minibus industry has been struggling for survival, with up to 900 vehicles, about 20 per cent of the city's 4,350 licensed public light buses, left idle over the past year by the coronavirus pandemic.

There are 164 operators running 3,343 green minibuses across 600 routes. Regulated by the government, they have fixed routes, fares, bus stops and schedules, and their drivers are company employees with fixed salaries.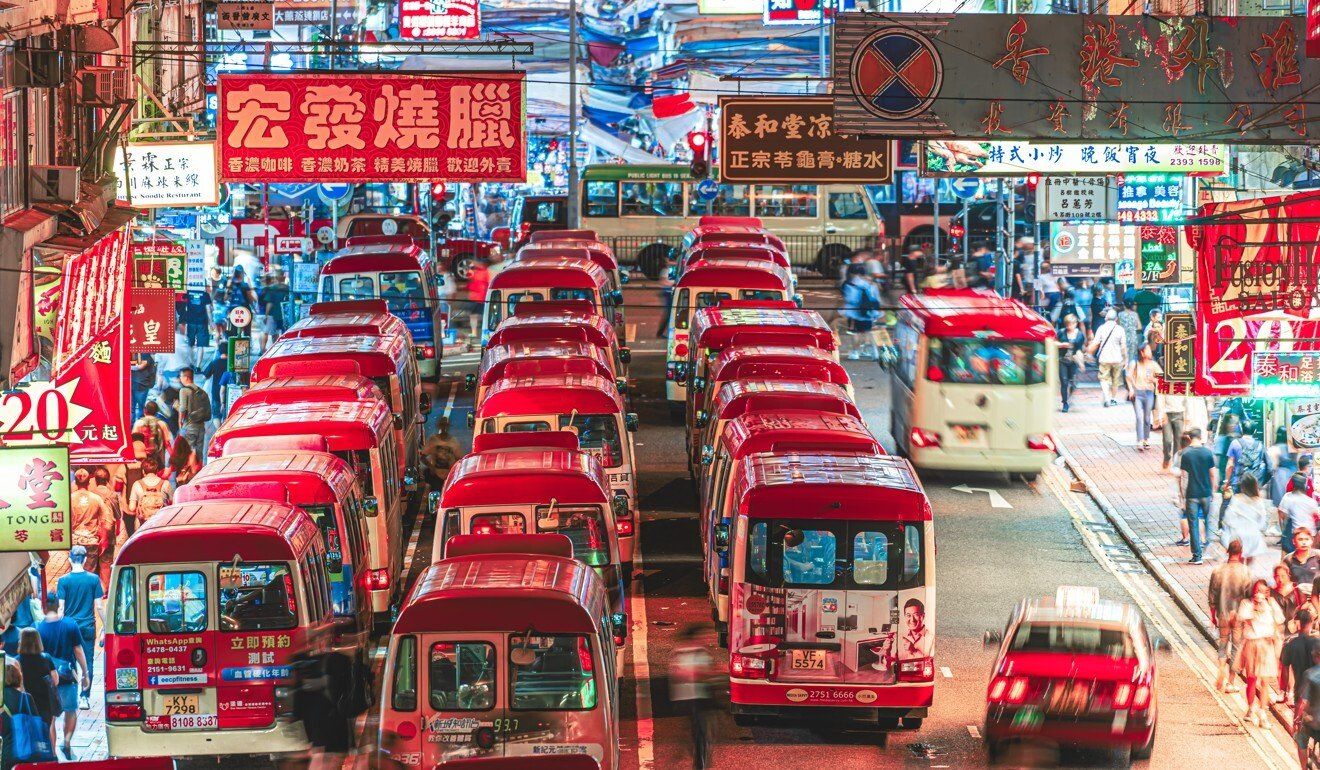 Hong Kong's red minibuses are unregulated.

Some 1,007 red minibuses also hit the road, which are unregulated and nicknamed "desperado minivans" for the way they speed along highways at night. Their drivers, who either own or rent the vehicles, set their own routes, allow passengers to hop on and off anywhere, and raise their fares when demand goes up, including during typhoons.

Although Uber has been operating in Hong Kong for seven years, ride-hailing services are not legal without a hire-car permit, and the firm has been under attack by the taxi industry, where there are 40,000 drivers for 18,163 licensed cabs.

With only 1,500 permits issued for private hire-car services, it means many Uber drivers are picking up passengers illegally.

Chung said he was dismayed at the government's refusal to set up a regulatory framework in the city to legalise Uber's ride-hailing services, despite the firm's repeated requests.

"I am disappointed. The service is clearly in great demand," he said. "We should be able to sit down and have discussions to talk about what's the best way to do that. We want to be regulated and we are happy to be regulated."

In August, the firm bought HKTaxi, the city's most popular cab app, in a move that entrenched its ride-hailing service deeper in the local market.

More than 70,000 registered cab drivers – full-time, dormant and part-time – have signed up for the HKTaxi app, opening the door to more cooperation between cabbies and Uber.

The deal is expected to complement Uber Taxi, which was rolled out last October, charging passengers flexible fares rather than by the meter.

Chung said the focus was still on cabs as its services in the city contributed to more than 25 per cent of the firm's global taxi business.

"We really want to transform the taxi industry with our technology and to partner with taxis to improve their service quality in this city," he said. "I think the city deserves a great taxi service."