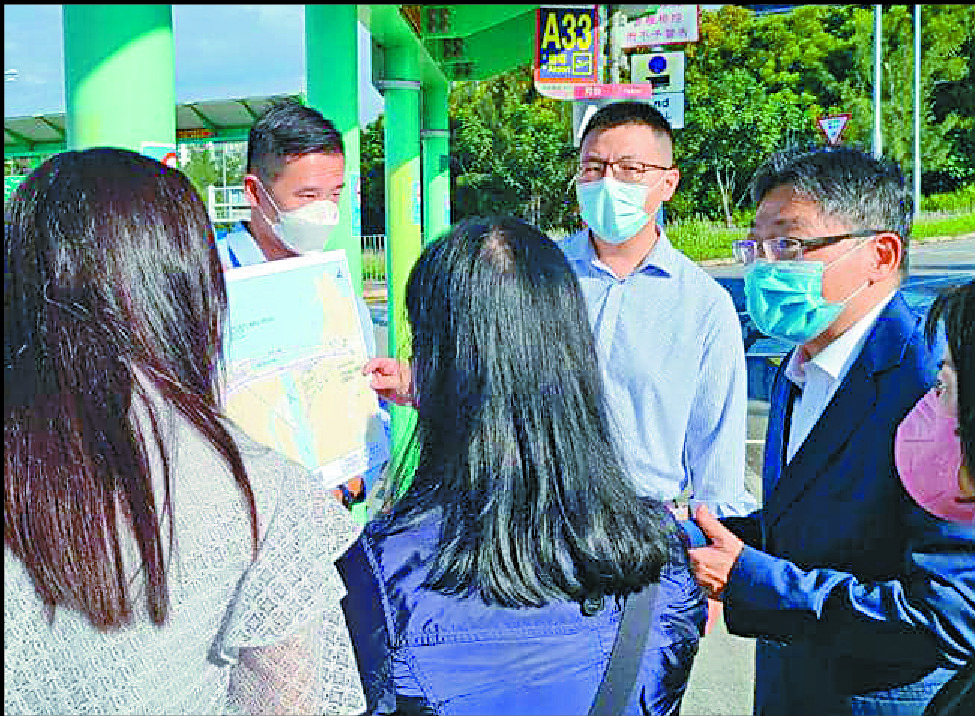 Uber and scooter poll fears eased
People will not be held accountable for sharing their experience in using Uber services or electric scooters in a government commuter survey although such activities are considered illegal, assistant director of transport Leung Sai-ho said.
His reassurance yesterday follows Monday's announcement of a poll of 35,000 people as part of a HK$15 million Transport Department travel pattern survey to collect data for transport planning and to forecast traffic conditions to improve the transport system.

Leung said people will not be accused of violating the law by just answering questions.

"The poll is to ask about overall travel intentions, like safety concerns over electric scooters, or if you have used them, how was the experience," he said.

Secretary for Transport and Logistics Lam Sai-hung said improvements to bus interchange and parking facilities on Tuen Mun Road will be made to ease congestion amid the district's growing population.

The interchanges on Tuen Mun Road to and from Kowloon were launched in 2012 and 2013.

Lam took in the mood in the streets with a visit to the interchanges yesterday during morning rush hour, with officers having held talks with bus companies and implemented improvement measures.

The last includes diverting 10 routes plying between the airport/north Lantau and northwest New Territories to the Tuen Mun-Chek Lap Kok Tunnel, relocating the stopping points of some routes at the interchanges, and requesting the companies to coordinate traffic flow during peak hours and get staff to aid passengers in boarding and alighting.

Additional parking spaces will be built in phases and completed next year with regards to that last objective.