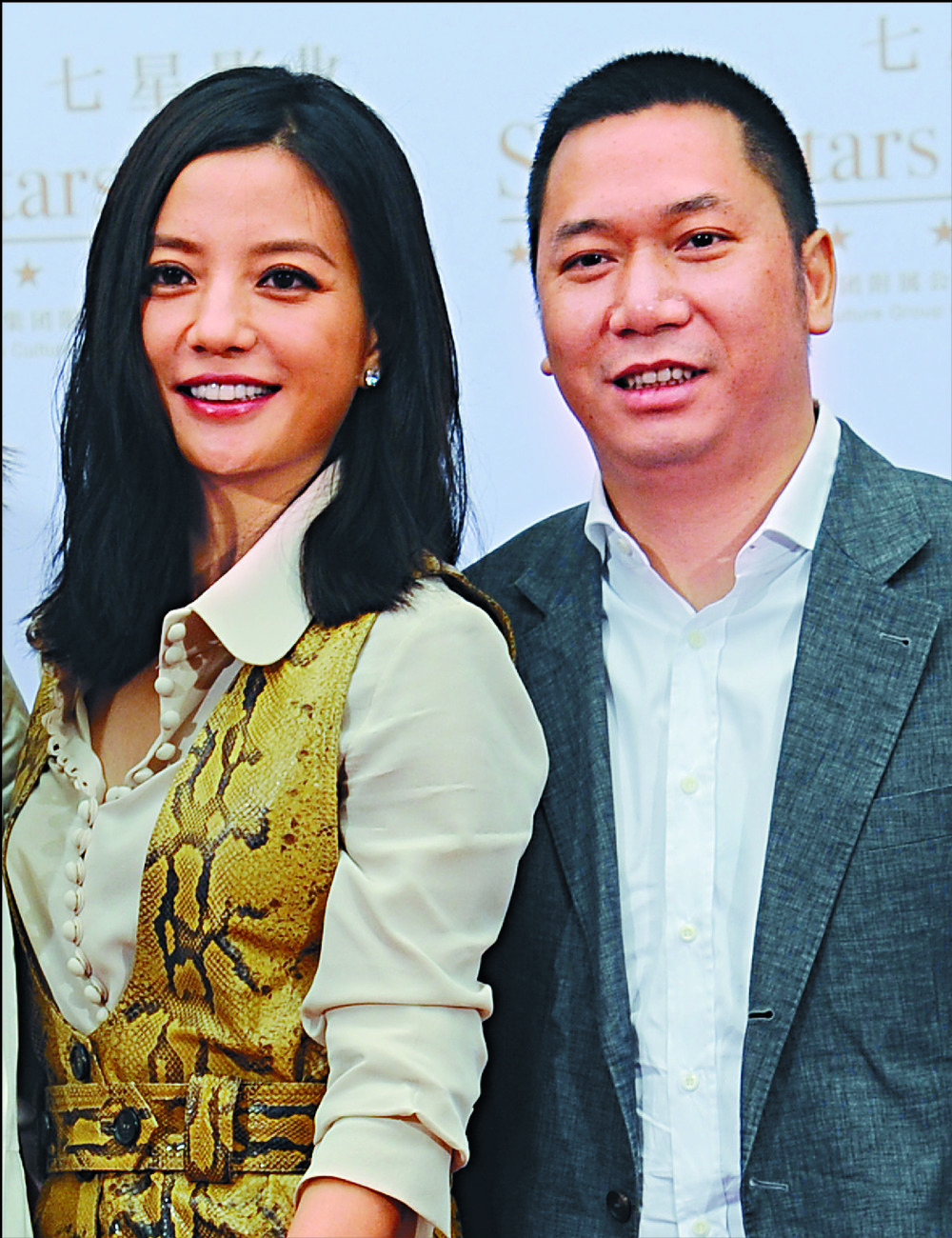 Tycoon sued over $300m debt
Chinese movie star Zhao Wei's husband is being sued over more than HK$300 million in debts plus interest by a finance company.
Guangdong Finance filed a writ with the high court on Monday, demanding Huang Youlong repay the HK$303 million principal owed under a January 30, 2016, loan agreement.

It is also claiming interest accrued at a rate of 1.4 percent per month, excluding three repayment installments Huang made between May and December that year, which totaled HK$37.7 million.

This is not the first time the billionaire has found himself in debt-related lawsuits, as another finance company, Max Pointer, went to the high court in June to demand Huang and his guarantor repay around HK$300 million in debt and interest.

The 45-year-old is said to have signed two loan agreements with JC International Finance for a total of HK$150 million in August and October 2016, but Huang failed to repay the principal and interest after only repaying a portion of the money that he owed.

JC International later transferred its rights as a creditor to Max Pointer.

Zhao was spotted in Tsuen Wan in December, four months after she was blacklisted by mainland authorities.

She was seen in the driver's seat of a white car with both Hong Kong and mainland license plates at a petrol station on Castle Peak Road.

In August, most of the movies and television series in which Zhao stars, including My Fair Princess and Moment in Peking, were removed from video platforms that usually featured all her films and TV shows. Her name was also deleted from descriptions of productions in which she appears.

However, the exact reason for her being blacklisted remains unknown.

Zhao did not clear up the issue that month but she went on Instagram days later to say that she was staying with her parents and to remark it was "the best season" and that talking with them made her feel as if she had "never grown up."

She posted photos of a doll, a tree and the sky, indicating it was Beijing when replying to a fan's comment, and denying she had fled to France.

This came after someone online claimed Zhao was seen at the airport in Bordeaux, France, and that Zhao was meeting Huang at a winery they own.

But her Instagram post was deleted after around an hour.

A photo of Zhao was seen on online shopping platform Taobao on November 11 was said to be part of a promotional campaign for the online sales platform for her and her husband's vineyard.