Sun Hung Kai Properties executive director Adam Kwok raises his donation to sports aerodynamics initiative following Sarah Lee's win.
A Hong Kong property tycoon has pledged an additional HK$4 million (US$514,075) to a local sports technology initiative that designed the suit worn by Olympic track cycling medallist Sarah Lee Wai-sze in the hope of kick-starting innovation in the development of other kinds of gear.

Lee beat Germany's Emma Hinze to bring the city its sixth Olympic medal on Sunday, wrapping up Hong Kong's most successful Games ever. Her win prompted Sun Hung Kai Properties executive director Adam Kwok Kai-fai to increase his personal donation to the Hong Kong University of Science and Technology (HKUST) and Hong Kong Sports Institute's joint aerodynamics initiative to a total of HK$10 million.

Kwok said he hoped the wind tunnel initiative would go on to innovate in other sports, such as windsurfing and swimming, by studying how to reduce drag in water.

"I would never have imagined the speed suit developed there – the bike, the helmet and everything else tested there by Sarah and the athletes – would be able to help today," Kwok said on Sunday at a shopping mall in Kwun Tong, where he was watching Lee's bronze medal win along with a crowd of Hong Kong supporters.

He urged both the government and the private sector to continue investing in the field of sports technology, pointing out that good gear was part of the effort to ensure the city's athletes performed at their peak. Lee's lead of 0.02 seconds during the women's sprint heat on Saturday was a prime example, Kwok said.

"These marginal gains are the difference between whether you are on the podium and getting a medal or not … so we should collaborate more with local universities on these kinds of innovation," he said. "Long-term financial support for sport and athletes is just as important as one-off cash prizes."

Kwok is also a standing committee member of the All China Youth Federation, president of the Hong Kong United Youth Association and organiser of the Hong Kong Cyclothon. He previously donated HK$6 million to the sports aerodynamics initiative, which was launched in 2019.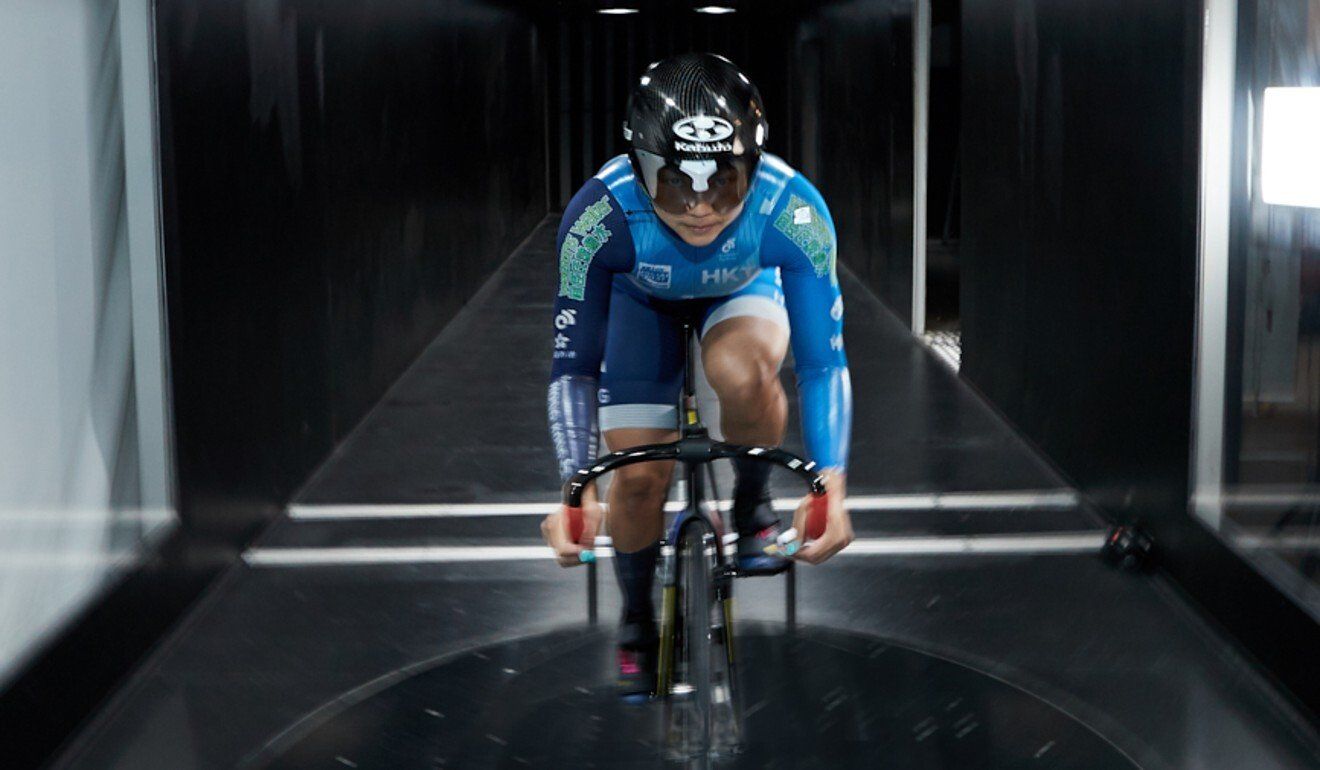 Cyclist Sarah Lee tests her low-drag suit in the wind tunnel at Hong Kong University of Science and Technology.

Led by Zhang Xin, chair professor of HKUST's department of mechanical and aerospace engineering, the project developed low-resistance suits for the cycling team that can help reduce drag during races. The athletes were also able to adjust their riding stance while testing the equipment in the project's wind tunnel.

Zhang, who was also at the mall to support Lee, said he was very proud of his achievement. Support from Kwok and the government's Innovation and Technology Fund enabled his team to develop the gear in the relatively short span of two years, he added.


"We hope we can continue to help younger athletes with Kwok's support," Zhang said.

Kwok noted that the technology developed for cycling could also be commercialised.

"We could develop bicycles and helmets unique to Hong Kong or China. This could be an opportunity to also create more employment," he said.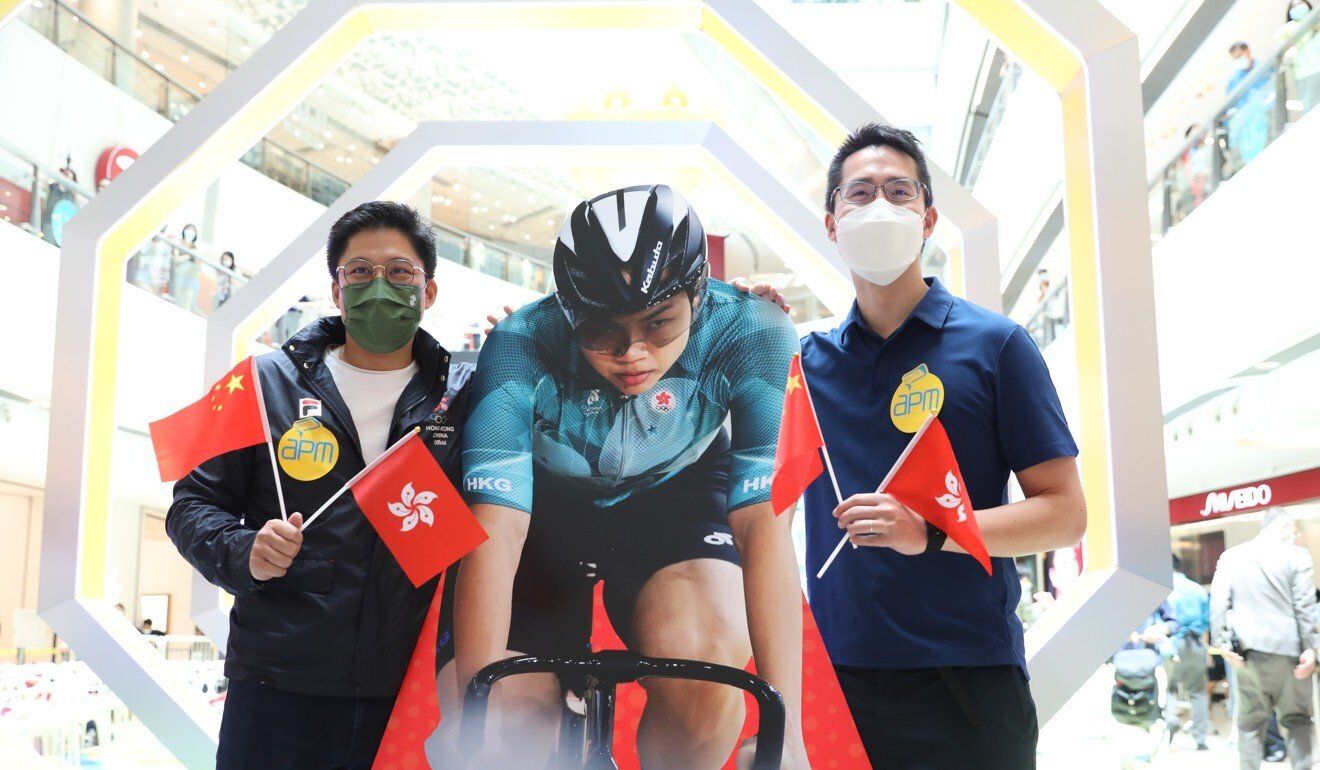 SHKP executive director Adam Kwok (right) poses with a cut-out of Sarah Lee at a mall where supporters gathered to watch her final race on Sunday.

Meanwhile, Kwok said training and exchange opportunities with the Chinese national team were also helpful to Hong Kong's athletes. He added the cycling team was also training in the highlands of China's Yunnan province in preparation for the next major sporting events.

"This group of Olympians have many events upcoming, such as the Asian Games next year in Hangzhou, and I'm sure they are ready to meet the challenge, and our support for them will only grow," he said.

Kwok added he hoped pandemic border restrictions with mainland China could be lifted so the cyclothon could be held across the Greater Bay Area
and help create a "sporting city" in the region.

Cycling could give youth in the cities across the region another opportunity to interact, and give athletes from the various cities a chance to meet, he said.