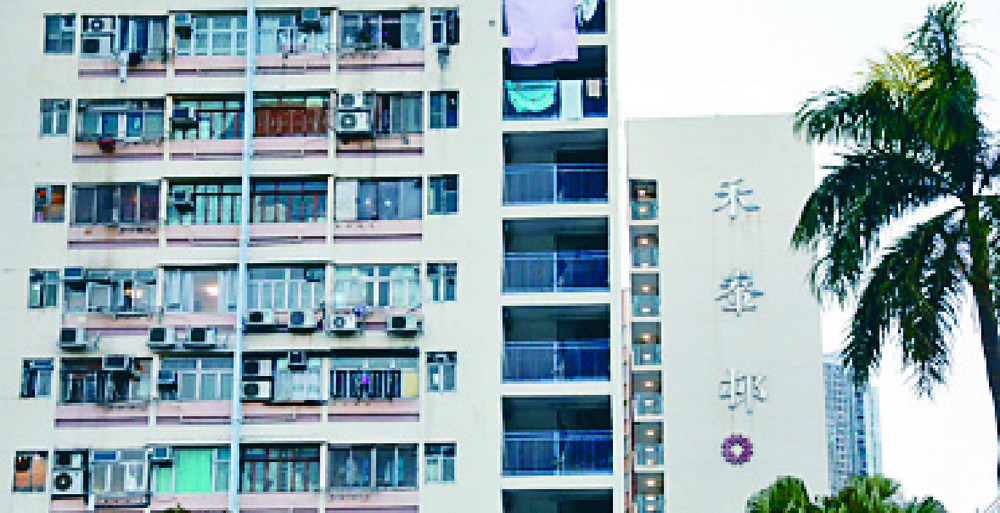 Two-year declaration for public housing tenants
Public housing tenants will be required to declare incomes and assets including property ownership two years after they move in and once every two years thereafter, sources said.
At present, new tenants are required to declare their wealth 10 years after moving in.

The proposal to tighten rules against tenancy abuse will be discussed by the Housing Authority's subsidized housing committee today. The temporary stay will also be shortened from one year to four months for those found to be "well-off", after which the these well-off tenants must move out.

The changes are being proposed to plug loopholes that these tenants may transfer their wealth elsewhere in order to be eligible again for public housing during the temporary stay.

Meanwhile, the penalty point scheme for public housing tenants will also be tightened.

The penalty points for littering and leaving pet droppings in public areas will increase to seven from five. Unauthorized disposal of construction waste and damage of estate property will incur 15 points, up from seven.

Tenancy will be terminated if 16 points are accumulated in any two-year period.

The authority will also make it difficult for tenants to add new adult members. Elderly tenants already having an adult child living with them will be barred from including more adult children in the tenancy. The authority proposes that it be given the right to check with other public and private bodies for records of their tenants' assets.

Tenants found to have made false submissions or breached lease terms will be evicted, and cannot re-apply for public housing for five years, more than double of the current two-year ban.

Federation of Public Housing Estates executive director Anthony Chiu Kwok-wai believes there will be greater deterrent effect with the proposed measures.

Commenting on the proposed heavier penalty points, Chiu said it would be an improvement but expressed concern that its enforcement would depend on the department's manpower. Chiu is also an authority member.

Roundtable lawmaker Michael Tien Puk-sun said the authority would still be passive if they continued to rely on tenants declaring their wealth, calling on officials to look up "big data" on property ownership.

"The Land Registry publishes the records of property deals every day," Tien said, adding the privacy commissioner's office has confirmed to him it will not violate privacy laws to cross-check with public data.

The authority is tightening public housing rules amid public outcries over an incident in which a suspect in the case of slain model Abby Choi Tin-fung was found to have purchased a Home Ownership flat as a green-form buyer while owning a 1,820-square-foot luxury property in Kadoorie Hill.

The authority announced last month that HOS buyers using green forms must declare they did not own local properties in the previous two years.