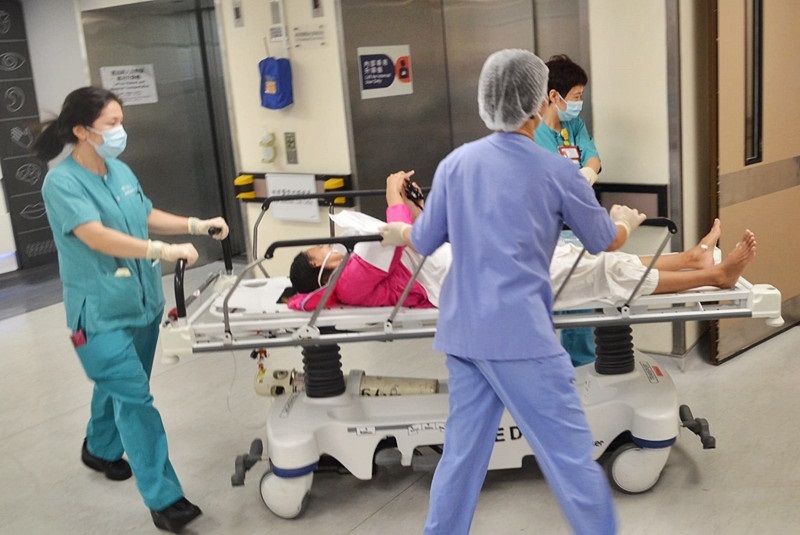 Two women fall into sea when kayaking in Sai Kung
Two women fell into sea when they went kayaking in the waters near Tiu Chung Chau in Sai Kung on Friday. Both of them have been rescued.
The incident took place around 1pm today. It was reported to the police, that two women suspectedly fell into sea when kayaking because of the strong wave.

Rescue crew soon arrived and sought help from Government Flying Service. A helicopter was then mobilized to the scene.

One of them fell into a coma when officers rescued her, but she soon regained consciousness. She was admitted to Eastern Hospital in Chai Wan.

Another was fine and was sent to the base of marine police eastern district on rescue boat.