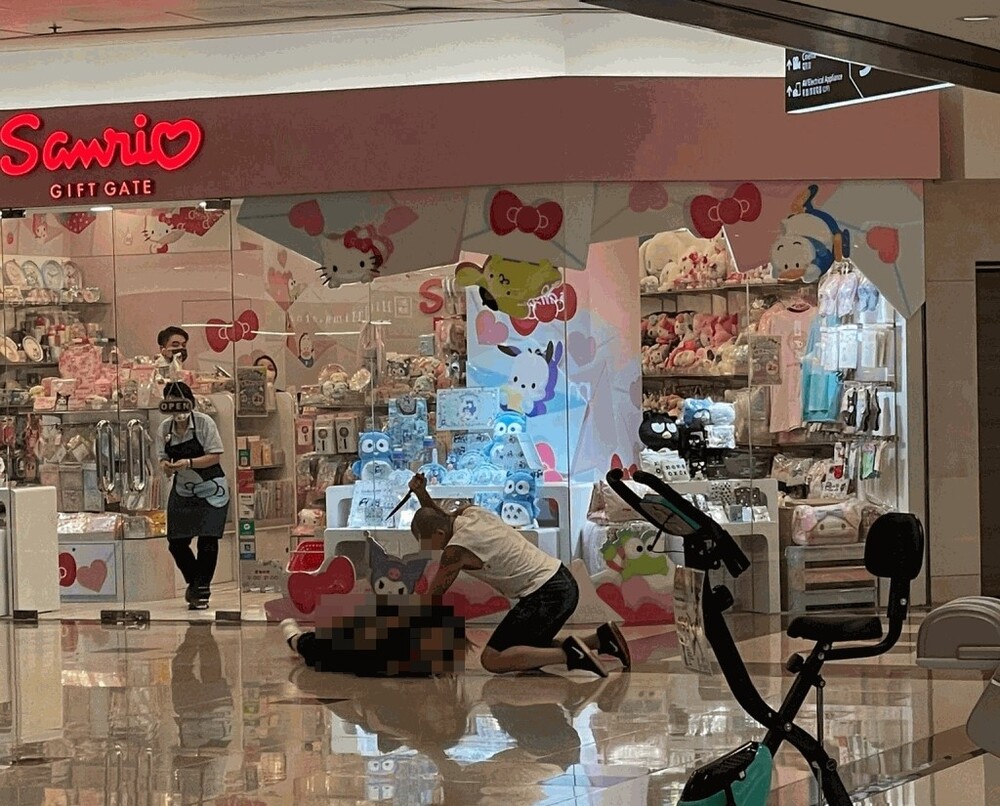 Headline: "Mall Stabbing Leaves Two Women Dead in Plaza Hollywood"
Two women were brutally killed by a man wielding a 12-inch knife in a shocking attack in Plaza Hollywood on Friday.
The man, who is 39 years old, stabbed one of the women from the back outside a cosmetic shop on the third floor of the Diamond Hill mall.

He then continued stabbing the woman who was sitting on the floor, before attacking her friend who tried to help her.

The man chased the woman's friend and pinned the injured woman down, continuing to stab her until she died.

The second woman was also killed.

The suspect was arrested and the mall was closed as police investigated the case as murder.

The motive for the attack is still unknown.