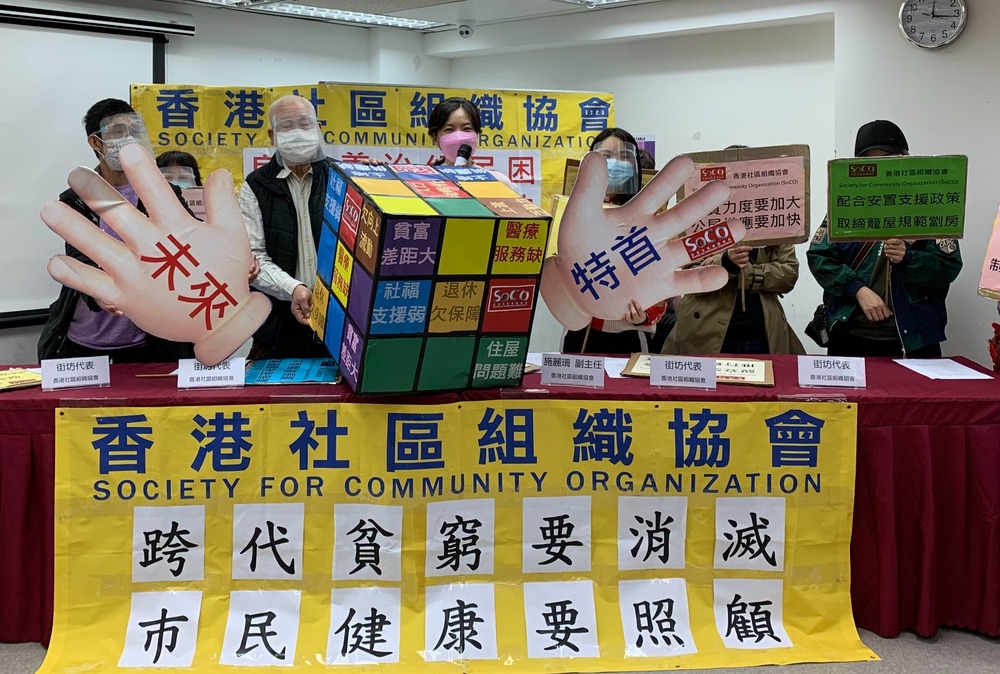 Two-third grassroot workers lost their jobs during two-year pandemic: survey
As many as two-third of grassroots workers experienced losing their jobs amid Covid outbreaks over the past two years, a survey has found.
Society for Community Organization announced yesterday that in a survey between January 22 and last Friday with 519 grassroots respondents, 77 percent said they were underemployed for some time in the past two years due to the pandemic, while 67 percent have become jobless for some time.

Some 74 percent of respondents said their income have been reduced due to the pandemic. Half of the surveyed citizens earn less than HK$10,000 a month in their households, with 10.4 percent said they had no income.

The fifth wave of outbreak made their situation worse as 90 percent of grassroots respondents said they have been affected, including 31.9 percent said they are unemployed, 51 percent said they are underemployed, while 17.9 percent said they were asked to take no pay leave.

Almost 94 percent of respondents said they faced financial difficulties during the pandemic, and they hope the government can provide the anti-epidemic fund to workers directly.

A grassroots male worker in catering industry, 60 years old Tang said he only has to work two or three days a month in the fifth wave of pandemic. Due to the dine-in ban after 6pm, he only has to work four hours a day, earning about HK$280 a day.

Tang said he can only rely on his saving now as his income last month was not enough to cover his subdivided flat rent of hK$2,500.

"If this situation lasts two or three months more, I may have to live on the streets," Tang said.

SoCo's deputy director Sze Lai-shan said the pandemic has seriously hit the grassroots, while middle class people also suffered.

She said the survey showed that respondents hoped the next Chief Executive can solve the housing problem the most, following by the disparity between the rich and the poor, and the lack of care for the disadvantaged.

Sze suggested that the next Chief Executive to set up a goal and plan for eliminating poverty, including to reform the current mechanism in distributing financial subsidies, and to establish measures to help the poverty based on the pandemic situation.

She also said the next CE has to solve the housing supply problem for the next 10 years, which she suggested the government can allocate HK$10 billion in developing transitional housing.