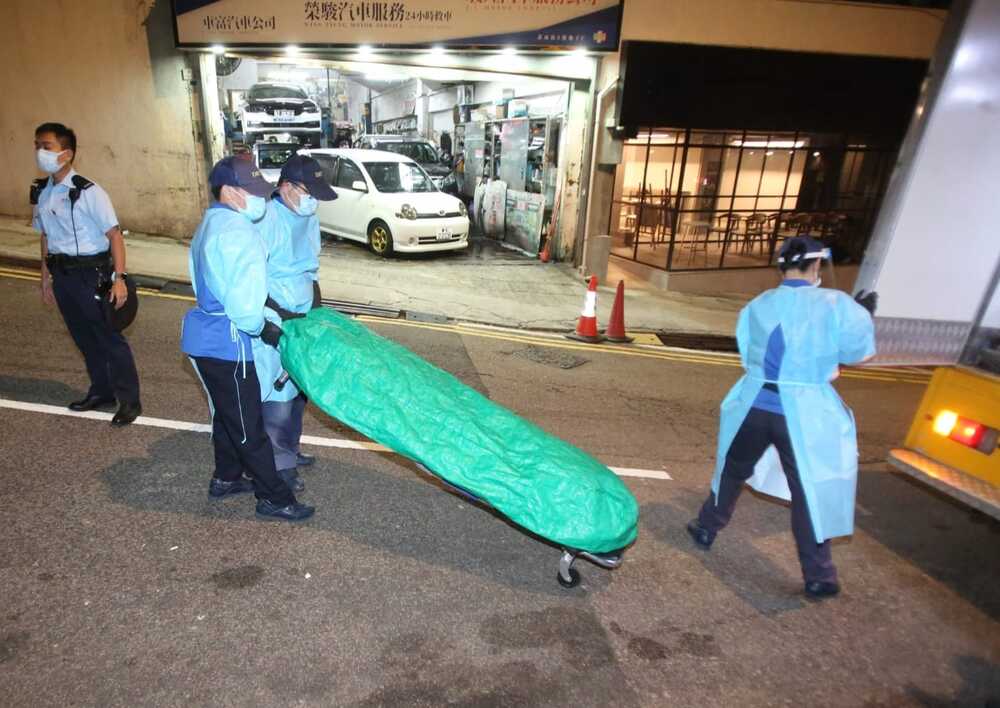 Two students plunge to death from Shau Kei Wan building
Two students in the uniform of a prestigious girl school in Happy Valley plunged to their death from a Shau Kei Wan building in an apparent suicide pact on Thursday.
Reports at the scene said the two, aged 16 and 14, were secondary four and two students respectively, studying at the St Paul's Secondary School on Ventris Road, Happy Valley.

It is understood that police officers have yet to find a suicide note on the rooftop of the 23-story residential building -- Sun Sing Centre in Shau Kei Wan -- where the girls believed to have plunged to their death.

Several residents said they heard a loud scream from a female followed by a huge "bang" at nearly 4pm today.

Sources said the two were apparently "lovers", and one of them had been airing her grievances within the relationship to a social worker lately, while one of the girls lives in the Shau Kei Wan building.

Police officers have cordoned off the scene for further investigation, and they are looking into the identity and the reason for their plunge.

If you or someone you know are having suicidal thoughts, help is available. Dial 2896 0000 for The Samaritans or 2382 2007 for Suicide Prevention Services.

You can also call Suicide Prevention Services at 2382 0000 or CEASE Crisis Centre of Tung Wah Groups of Hospitals at 18281.