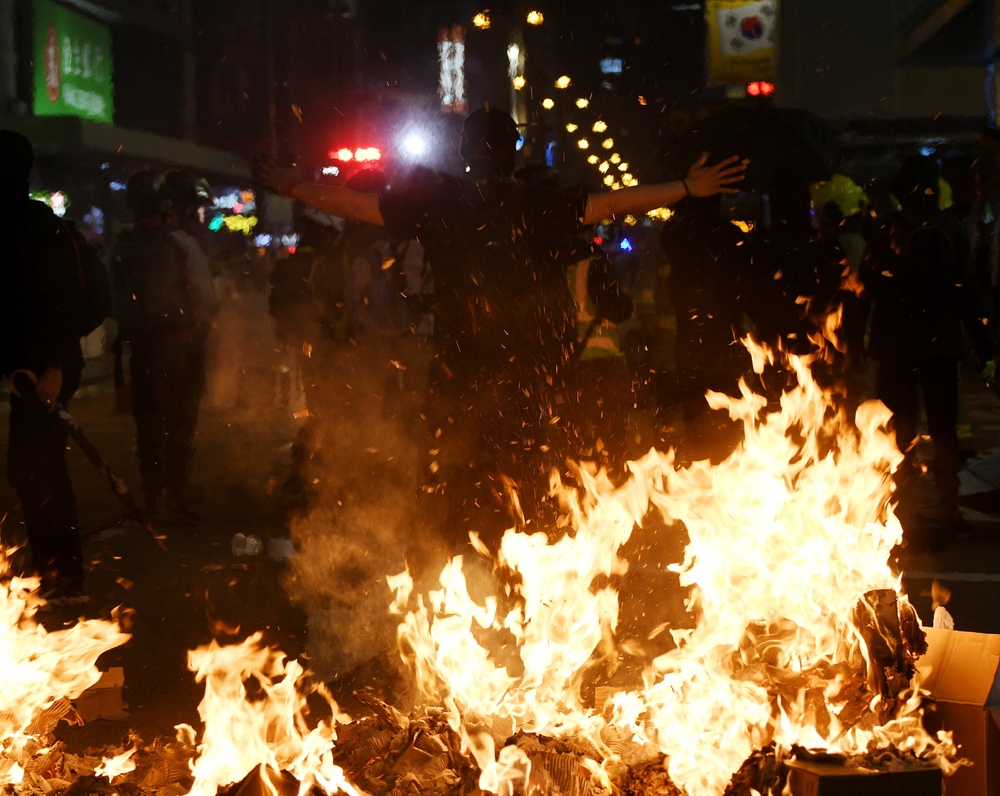 Two protesters sentenced to 50 months for throwing petrol bombs
Two protesters who threw petrol bombs in Yau Ma Tei in February two years ago, pleaded guilty to two counts of arson and intent to damage property in District Court this morning and have been sentenced to 50 months in prison respectively.
The offenders, a 26-year-old cook and a 28-year-old transport worker, along with three other accomplices, threw petrol bombs at the intersection of Nathan Road and Kansu Street in February 2020. A total of six people were charged with arson and intent to damage property.

Four of the six defendants have plead guilty, while the remaining two who have pleaded not guilty will be tried on June 27.

Judge Ernest Lin Kam-hung said that the acts committed by the two offenders were vestiges of the protests that roiled the city in 2019. He said that the protesters' plan to overthrow the establishment by damaging property was "futile".

They assembled petol bombs in a room in the Casa Deluxe Hotel using tools that they had purchased from nearby convenience stores and hardware stores, which suggests that they intended to commit repeat offences, said Lin.

Lin said that the two offenders believed that such actions could achieve social and political reform, but did not have a plan to "overthrow" the government.

He said that the protesters wanted to revive the demonstrations, which had become less frequent and intense by the end of 2019, and motivate others to adopt similarly violent tactics.

Lin also said that the testimonies given by the offenders' friends and families who served as character witnesses were not able to give evidence of good character.