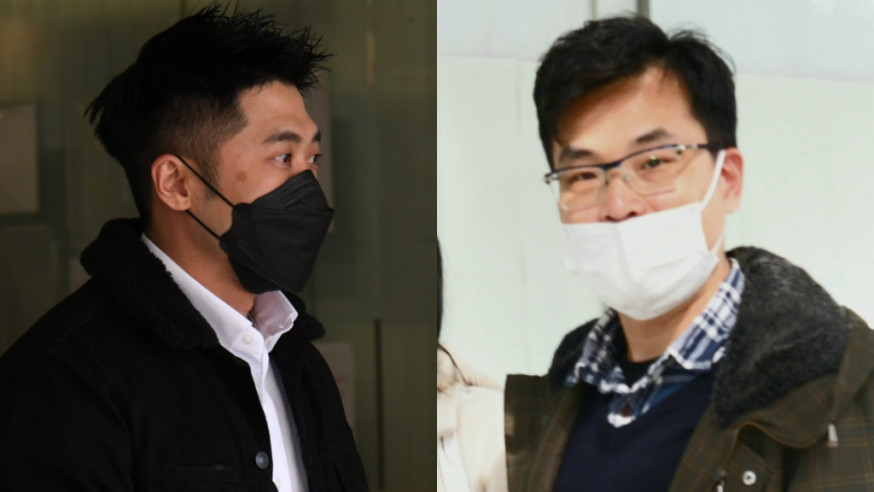 Two plead guilty to failing to file election returns for 2019 District Council election
Two candidates defeated in the 2019 District Council election and charged by the Independent Commission Against Corruption (ICAC) will be sentenced in late February after they pleaded guilty to failing to file election returns on Tuesday.
The two are company secretary Woo Kin-nam, 44, and fitness trainer Wong Kam-yin, 38. They each pleaded guilty to a count of failing to lodge an election return as required by the Elections (Corrupt and Illegal Conduct) Ordinance.

The case was first mentioned at the Eastern Court this morning, and magistrate Jason Wan Siu-ming adjourned the case to February 22 for sentencing, pending community service order reports of the defendants. Woo and Wong were then released on bail of HK$5,000 each.

In mitigation, the two said they didn't benefit from committing the offense, and they simply ignored the legal consequences that followed. They promised not to make the same mistake again.

Woo told the court he thought submitting the election return was to apply for financial assistance, and he didn't do so as he had not received adequate votes for applying for financial assistance.

Meanwhile, Wong said that he had no knowledge of the relevant requirement and that all matters related to his election campaign were left to his election agent, Woo, to handle.

The court heard that Woo and Wong submitted their respective nomination forms to run at the Yue Wan Constituency and Wan Tsui Constituency of the Eastern District in the 2019 election on October 16, and Woo also acted as the election agent of Wong.

Although the two received documents reminding them to lodge their election returns, the Registration and Electoral Office (REO) didn't receive the returns of Woo and Wong by the deadline on December 29.

The REO referred the matter to the ICAC in January 2020. Woo and Wong subsequently applied to the High Court for orders deferring to lodge their election returns, but their applications were dismissed in August and September 2022, respectively.

ICAC then initiated prosecutions against the duo last week after seeking legal advice from the Department of Justice.