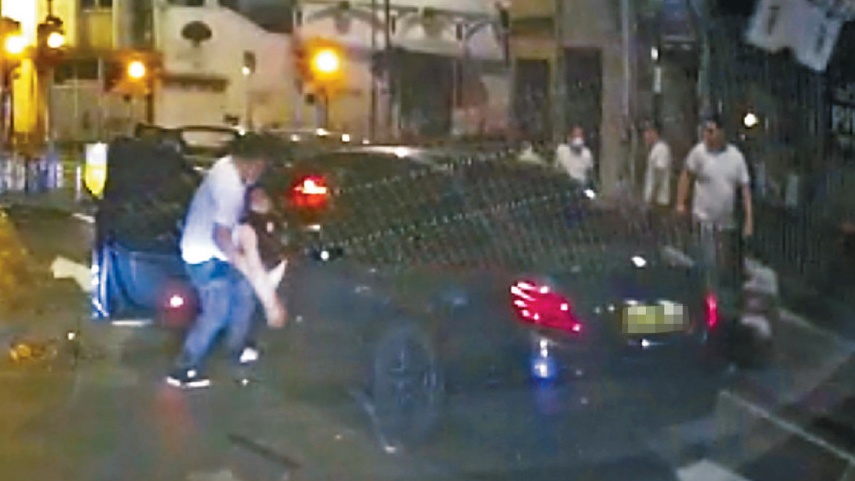 Two more arrested over Central shooting case last June
Two more men related to the shooting that happened in Central in June last year were arrested by police, bringing the total number of arrestees to 27.
Police arrested two non-Chinese men, aged 24 and 28, in North Lantau on Thursday, after they previously arrested 24 men and a woman aged 20 to 43.

The 28-year-old jobless man was charged with shooting with intent to cause grievous bodily harm, conspiracy to wound with intent, possessing dangerous drugs, and possessing offensive weapons.

A hearing has been scheduled at the Eastern District Court next Monday (Jan 23).

As for the 24-year-old driver, he was arrested on suspicion of possessing dangerous drugs, possessing offensive weapons, and assisting offenders.

The driver claimed he was not related to the shooting and happened to be walking next to another arrestee when he was delivering food. He was released on bail and must report to police in late-February.

The shooting happened around 2am on July 10 last year when seven knife-wielding thugs attacked three cars, the drivers and the passengers inside who belonged to a rival triad society on Wyndham Street in Central.

One of the gangsters under attack was "well-equipped" and opened fire at one attacker, wounding the non-Chinese man's abdomen. Apart from the attacker who was shot, two other men were injured in the shooting as well.

Police later found a bullet, a shell casing and nine knives at the crime scene. So far, 27 people in connection to this case have been arrested.