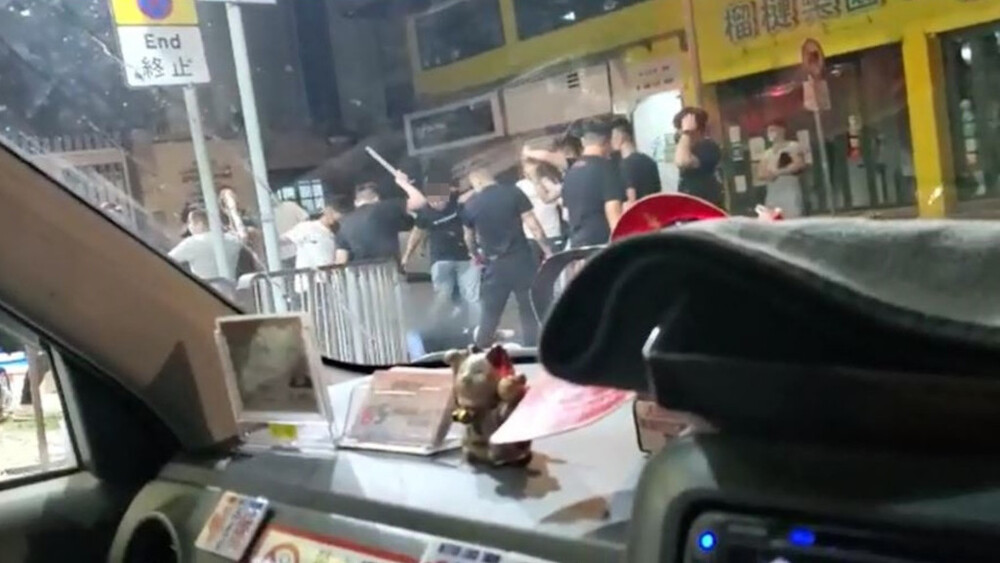 Two men beaten by mob of 8 in Tsim Sha Tsui
Two men were filmed on Sunday brutally beaten by several people in Tsim Sha Tsui. No one has yet been arrested, police said.
An online video showed that the fight happened outside a restaurant on the ground floor of 85 Kimberley Road. The two assaulted men were surrounded by at least 8 people, some with wooden sticks and plastic stools. The duo were unable to fight back but could only sit on the ground.

Another video showed the two were pushed to the door of the restaurant. One of them was pulled to the middle of the road and beaten by several people.

It was reported that the incident occurred at about 4am on Sunday when a driver witnessed the incident and called the police.

The police arrived and found a 37-year-old man claiming he was drunk and injured by falling. Another 28-year-old man was injured in his arms and legs.

After conducting preliminary investigations, the police said that eight men aged 20 to 40 were involved. They were about 1.7 meters to 1.8 meters tall. One of them was armed with a bamboo stick.

The case was classified as an assault occasioning actual bodily harm and was referred to the Yau Tsim Police District for follow-up.