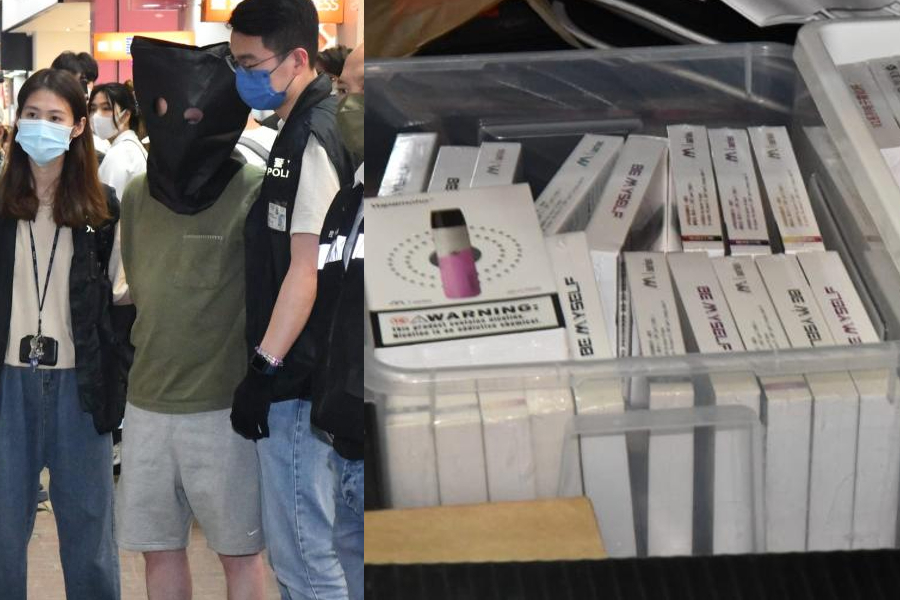 Two men arrested for illegal sale of e-cigarette products
Two men were arrested for the suspected illegal sale of electronic cigarette products.
The Department of Health and the Police conducted a joint operation on Wednesday and raided a mobile retail outlet in Mong Kok suspected of selling alternative smoking products (ASPs).

Two men, aged 28 and 31, were arrested for the suspected illegal sale and possession of Part 1 poisons as well as the suspected illegal sale of ASPs.

A batch of suspected ASPs including 94 boxes of suspected nicotine-containing electronic cigarette cartridges and 74 smoking devices were seized.

An investigation is continuing, and all the arrested persons are being detained by the Police.

From April 30, the government prohibits the import, promotion, manufacture, sale and possession for commercial purposes of alternative smoking products. That includes posting or shipping such products, and arriving travelers who are carrying e-cigarettes must declare them no matter how small the quantity.