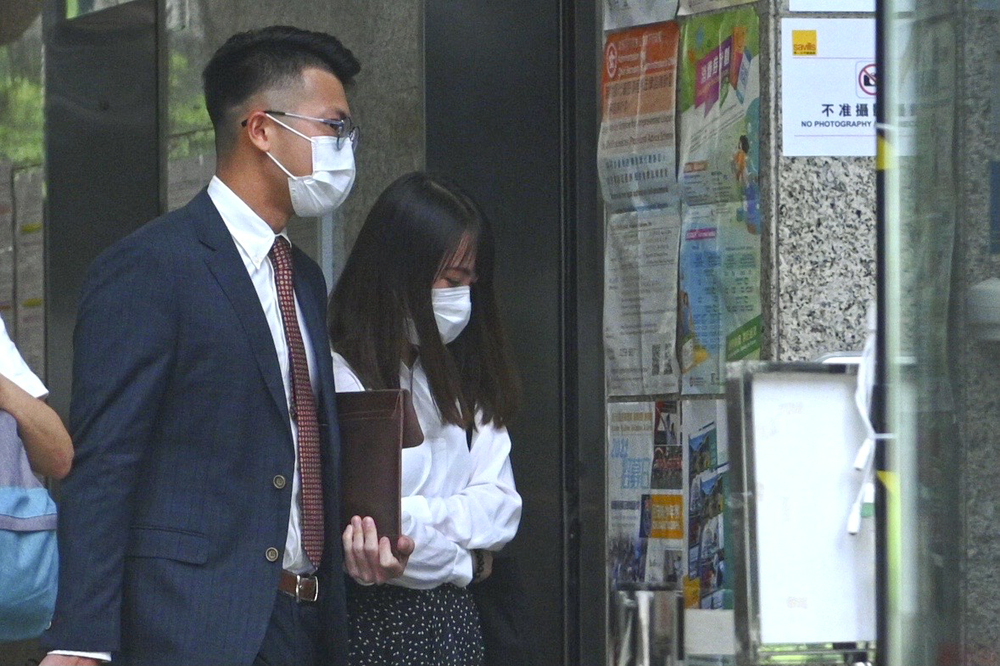 Two men and a woman jailed 40 to 44 months over Sha Tin riot
Two men and a woman were sentenced to 40 to 44 months in jail for participating in a protest, namely "shop with you," in Sha Tin in September 2019.
Saleslady Chan Lok-yi, 26, engineer Chau Kam-wai, 25, and property agent Edmund Wong Yat-lam, 45, were charged with participating in a riot outside Lucky Plaza in Sha Tin on September 22, 2019.

Chau was also charged with possession of a hammer, a pincer, and a screwdriver on the same day, as well as for willfully obstructing a police officer in the due execution of his duty. He was earlier found not guilty of possession of offensive weapons.

The three denied the riot charge but were found guilty after being tried. Chau was also found guilty of obstructing police officers.

District judge Adriana Noelle Tse Ching said at District Court on Tuesday that the riot was clearly premeditated, citing other cases where concern for the community was not a strong reason for mitigation.

She angrily told the court that some stubborn people thought they held extremely noble ideals and forced others to accept their political views at all costs, no matter how intolerable it was to society. Therefore, the sentence must have a deterrent effect.

She said Chan's mitigation letter read, "I never thought I would have to go through something that seems to have nothing to do with me" and "there is no right or wrong in politics," which was "impenetrably thickheaded."

She continued that the three defendants said they felt remorse only after being convicted and that they were to blame for the damage done to their future by the case.

Tse eventually sentenced Chan to 41 months in prison, Wong to 40 months, and Chau to 44 months on both counts, considering their efforts in voluntary service.