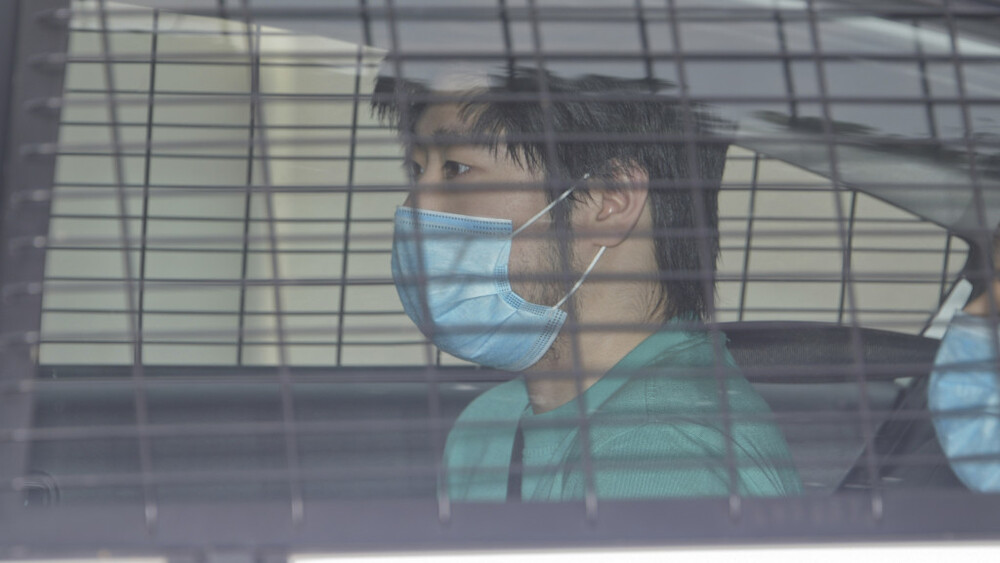 Two members of Returning Valiant jailed up to five years and three months
Two men from now-defunct pro-independence group Returning Valiant were jailed for up to five years and three months for conspiracy to incite subversion for their roles in the first case of minors being convicted under National Security Law.
The duo, Choi Wing-kit, 21, and Chan Yau-tsun, 26, along with five other teenage students, were arrested in 2021.

They had previously pleaded guilty to a count of conspiracy to incite subversion after they were arrested for campaigning "Hong Kong independence" and armed revolutions in public.

In District Court on Thursday, judge Kwok Wai-kin jailed Choi, also convicted of possessing offensive weapons, for five years and three months; and put Chan behind bars for five years.

Five other student defendants, four of which underage, had been convicted earlier and sent to a training center by judge Kwok on October 8 last year, while the sentencing for Choi and Chan was postponed to today.

When passing down the sentences, Judge Kwok said the defendants have launched campaigns, set up street booths to distribute leaflets, and organized press conferences in multiple premises across Mong Kok and Sha Tin from January to May 2021 to advocate subversion opinions.

The court also learned that the defendants have published posts on social media platforms with messages indicating using violent methods to overthrow the current administrative system.

One of the messages read: "Every revolution draws to an end alongside piles of corpses, and uses fresh blood to gamble for uncertain victory."

Choi was also found by the court to use his own residential place for storing weapons, including retractable sticks, air guns, and daggers which he claimed to be used for "demonstration".