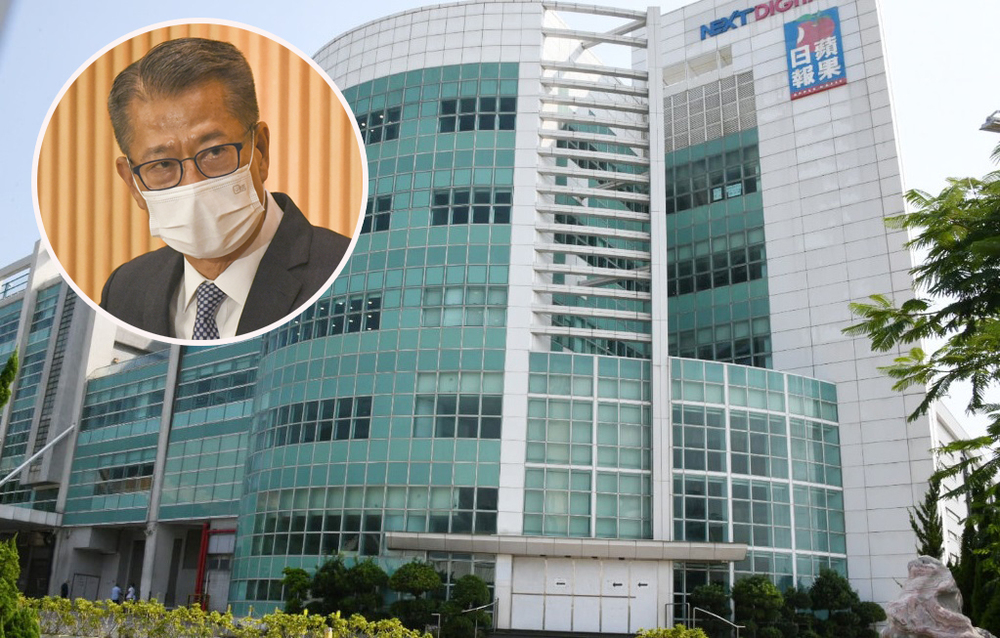 Two liquidators appointed for the winding up of Next Digital
The High Court has appointed two persons as the liquidators of Next Digital on Friday, while the hearing for the case will be held on December 15.
Earlier financial chief Paul Chan-Mo-po submitted a petition to the High Court, seeking permission to wind up Next Digital.

High Court judge Linda Chan Ching-fan today appointed Sammy Koo Chi-sum and Cliff Tsui Chi-chiu from Ernst & Young Transaction Ltd as the liquidators of Next Digital, as requested by the government.

According to the judiciary's website, the hearing of the case will be held on December 15.

Speaking in court this morning, senior counsel Benjamin Yu Yuk-hoi representing the government, said all directors of board have resigned, and pointed out that the Security Bureau has frozen over 70 percent of company shares owned by jailed founder Jimmy Lai Chee-ying in May citing article 43 of national security law.

Lai demanded the court to grant him to exercise his voting rights but the request was banned by the court.

According to a press release dated May 26, unaudited bank and cash balances of the company as at March 31 were approximately HK$521.4 million.

The company owed bank borrowings of HK$93.6 million which will be due on September 30, 2022.

Lai held approximately 71.26 percent of the existing total issued shares of Next Digital, the release also said.