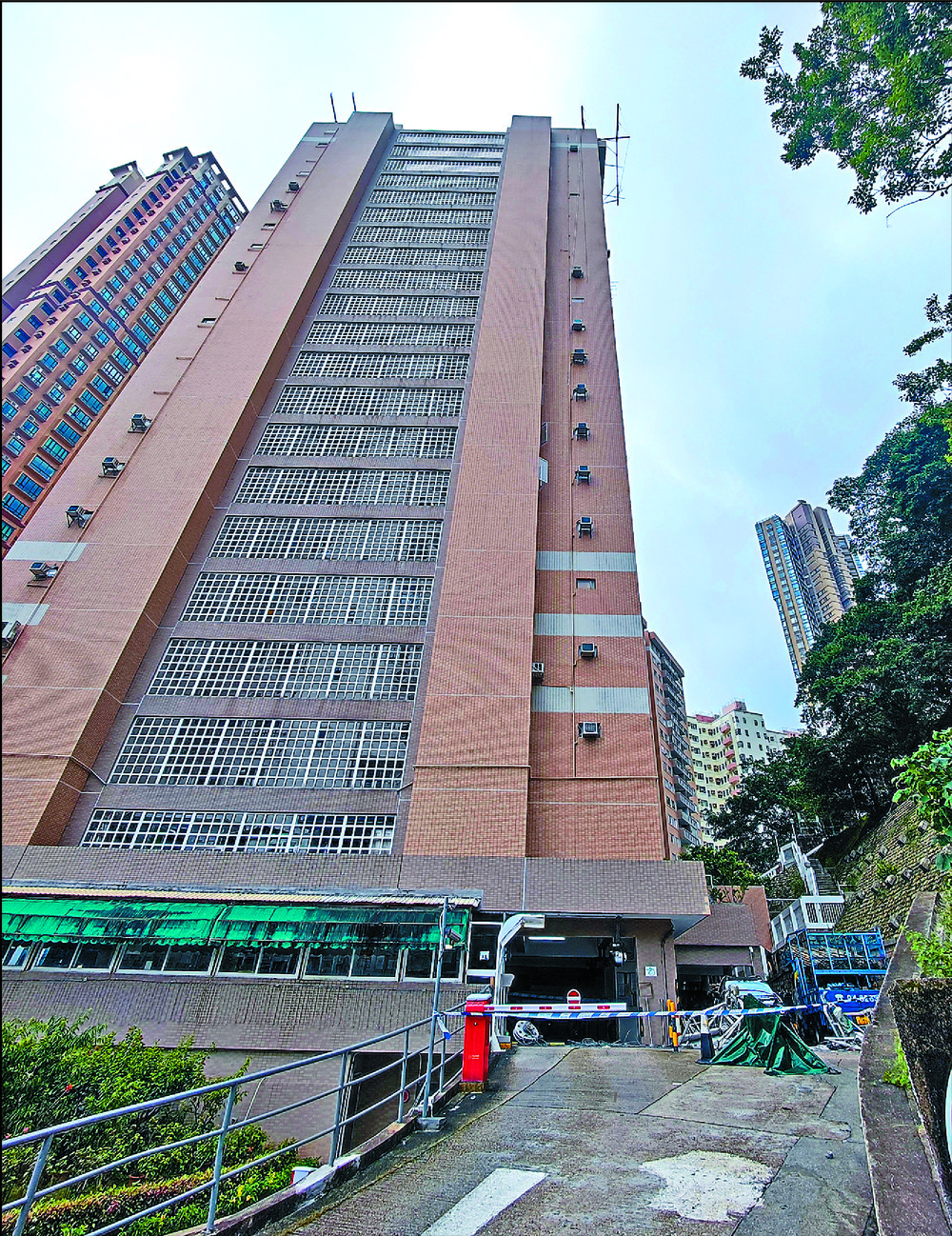 Two killed in gondola fall
Two workers died after falling 20 floors as their gondola plunged at a Mid-Levels residential building yesterday.
The fatal accident occurred at London Court of the five-block Realty Gardens on Conduit Road.

It is understood that Lee Yiu-fai, 52, and Yung Wai-man, 56, were inspecting the gondola at around 11.30am and were later due to inspect an external wall. They had been lifted to the 20th floor during their inspection when two steel cables attached to their gondola broke.

They plunged 60 meters and were declared dead at the scene. They are understood to be wearing safety belts connected to ropes hanging from the rooftop, but those too broke as they fell.

Association for the Rights of the Industrial Accident Victims' chief executive Fay Siu Sin-man weighed in, saying that due to safety concerns, gondola examinations are usually conducted just one meter above the ground.

Sources said Lee's older brother, who works for the same building maintenance company but at another site, rushed to the site upon hearing the news. Lee had been living with his parents while Yong is married with adult children. Yong's father and daughter were also at the scene but his wife was said to be too dispirited to join them.

Notable Realty Garden residents include singer Gigi Leung Wing-kei and West Kowloon Cultural District Authority chief executive Betty Fung Ching Suk-yee and her husband. Another resident, Tam, said she has begun to raise funds for the victims' families. "As a mother, I want to help," she said, adding she will donate tens of thousands herself and that she has already contacted seven to eight friends in the estate.

A male resident said no notices had been put up regarding the gondola operation and he did not know what the workers were doing.

A maintenance veteran said the gondola setup made it only suitable for carrying debris, not workers.

The Hong Kong Federation of Trade Unions Occupational Safety and Health Association expressed "deep sorrow" and demanded a quick probe of the cause.

Employers, it said, are obliged under the law to ensure safety and adequate training for workers.

Saying the employer had "inescapable responsibility," it called on authorities to review work on employers' surveillance and enforcement.