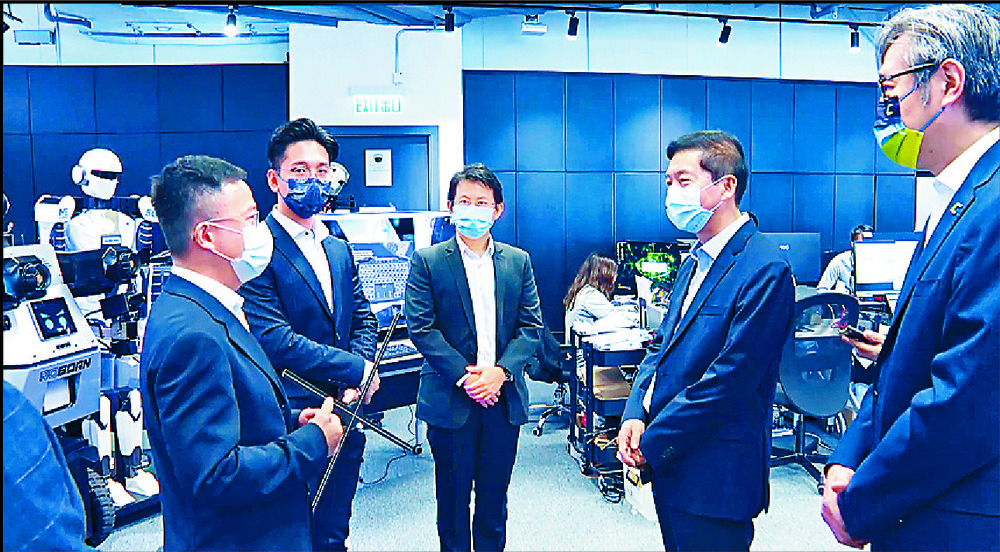 Two key sectors get Beijing action push
The commercial and industrial sectors will seize Hong Kong's development opportunities as the SAR begins a new chapter in the coming five years, says the director of the central government liaison office in Hong Kong, Luo Huining.
At a seminar on the two sectors' role in Beijing's Belt and Road initiative, Luo said the commercial and industrial sectors have always demonstrated sensible market judgment as they are helmed by the world's leading business talents.

He said he was sure the two sectors would be able to integrate themselves into the latest five-year plan, and be involved in the development of the Greater Bay Area, adding that the coming half decade will be a critical time for development.

"With its ability to connect with the world, relying on the motherland and maintaining its common law system, Hong Kong, following the passing of the national security law, has been able to regain stability, with its citizens living in peace," he said.

Luo said the liaison office supports SAR authorities' "governance in strict accordance with the Basic Law," and encouraged the commercial and industrial sectors to seize opportunities of the Belt and Road initiative.

Luo said the two sectors will be able to adapt to global trends in economic development.

He also outlined key financial policies linking Hong Kong's financial infrastructure with that of the mainland.

"Since President Xi Jinping gave his speech on July 1, different departments have been devoted to researching key policies that will benefit Hong Kong's development," he said.

These include initiatives allowing mutual access between interest rate swap markets in Hong Kong and the mainland, Hong Kong's membership in the Regional Comprehensive Economic Partnership, and state-owned enterprises issuing bonds in Hong Kong.

He also highlighted finance, aviation and trade as key areas for development.

Meanwhile, Chief Executive John Lee Ka-chiu said he will keep working to maintain momentum for Hong Kong's development.

Speaking at the same event, Lee said he will keep working on Belt and Road initiatives and live up to the expectations of Xi and Vice Premier Han Zheng, who oversees Hong Kong affairs.

He also quoted Xi as saying that Hong Kong, with its unique position, can connect with the rest of the world, while also relying on the support from the motherland.