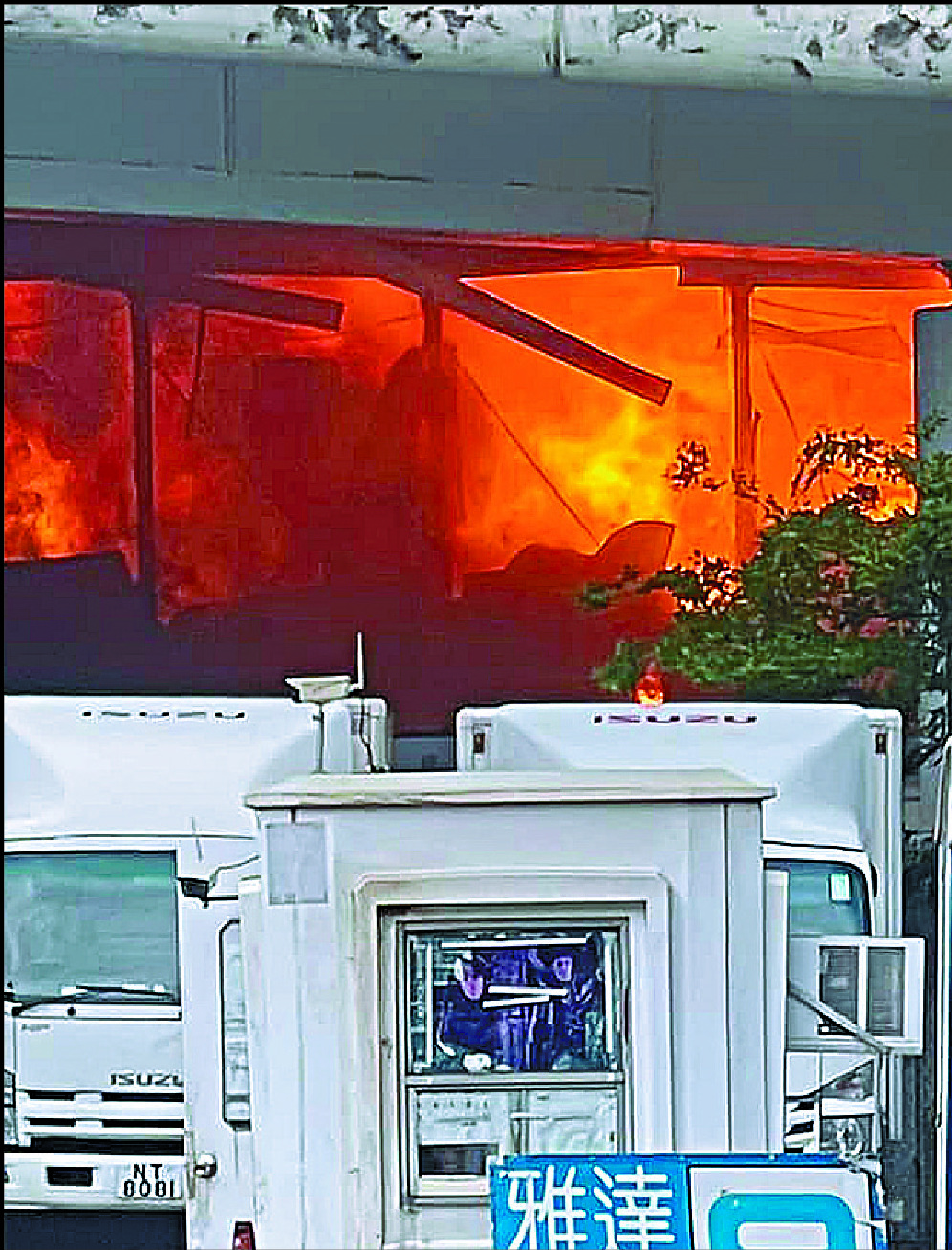 Two injured in Tsuen Wan blaze
Two supervisors in the Drainage Services Department were injured while escaping a fire at a Tsuen Wan construction site, where the blaze raged for four hours before firefighters managed to extinguish it.
The fire first broke out at 6.38am in the Hoi Kok Street construction site. By 6.50am, the blaze had been upgraded to a No 3 alarm level.

More than 250 firefighters were deployed to the site.

Eventually, after three breathing-apparatus teams and four water jets were employed, the fire died down at 10.50am. Officers said a 29-year-old supervisor, Ching, sustained injuries to his arms and legs while his 32-year-old coworker, Kwan, injured his waist.

Ching was sent to Tsuen Wan's Yan Chai Hospital where he was allowed to leave after treatment but Kwan remains in critical condition at Kwai Chung's Princess Margaret Hospital.

Senior fire divisional officer Lo Kit-hung said firefighters arrived at the scene three minutes after receiving the report at 6.38am.

The blaze had originated from a two-story galvanized iron structure located at the center of the construction site.

The cause of the fire is being investigated, Lo said, adding the explosion sounds are believed to have come from the site's air conditioners.

The Environmental Protection Department warned the lingering effects of the smoke might affect residents of Tsuen Wan, Tsing Yi and Kwai Chung.