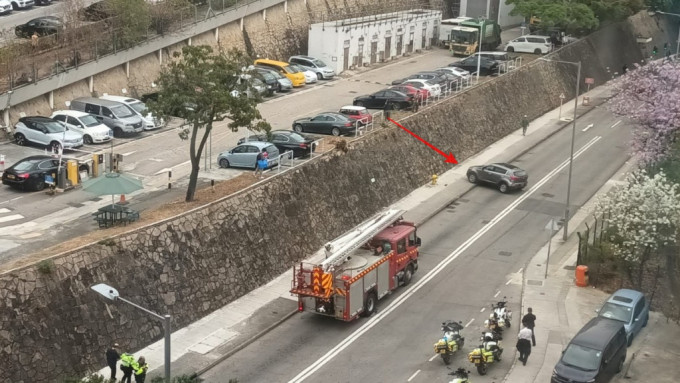 Two hospitalized after car reverses over five-meter-high slope
Two women were sent to hospital after the vehicle they were in fell down a five-meter-high slope when reversing at the car park of Princess Margaret Hospital in Kwai Chung Tuesday morning.
The silver KIA then landed in between the slow lane of Lai King Hill Road and the sidewalk.

A report was filed to police at around 9.11am by the 61-year-old female driver surnamed Chong, who alongside two other passengers were trapped inside the vehicle.

The three later got out of the car with help from rescuers. Chong, who sustained a back injury, and one of the passengers, a 60-year-old woman surnamed Wong, were sent to hospital.

Police are investigating the cause of the incident.