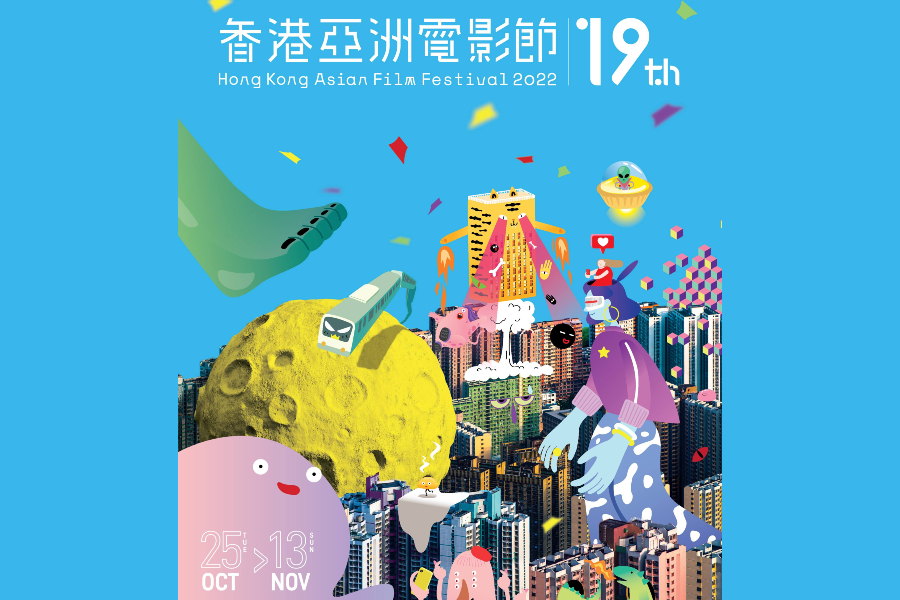 Two HK films to open Asian Film Festival
More than 60 Asian films will be shown in this year's Hong Kong Asian Film Festival, which will run from October 25 to November 13.
According to the Festival presenter HKAFF Society and Broadway Cinematheque, most of the films came from various international film festivals, such as the Cannes Film Festival, the Venice Film Festival, Berlin International Film Festival and the Busan International Film Festival.

One of the opening films is First Feature Film Initiative winner Hong Kong Family, directed by Tsang Hing Weng Eric. Inspired by his past, the film explores family relationships through the night of the winter solstice.

The other opening film is The Narrow Road, directed by Lam Sum. The film shows how a cleaning service owner and a young single mother slowly forge a bond, but the cruel realities of the pandemic loom on the horizon.

HKAFF 2022 continue to present a wide range of extraordinary Asian films, showing the Special Jury Prize winner of the Venice Film Festival 2022: No Bears, directed by Jafar Panahi, who has been arrested and sentenced to 6 years in prison in Iran.

Other selected films in Venice Film Festival include A Man, Dirty Difficult Dangerous, Goliath, Love Life and When the Waves Are Gone. Along with exiled Iranian Zar Amir Ebrahimi, who won the Best Actress award at the Cannes Film Festival for her role in Holy Spider as a journalist trying to solve the serial murders of prostitutes in the holy city of Mashhad.

The Festival also present a programme of 8 films designed to showcase how Kurdish lives are represented on screen by Kurdish filmmakers, including YOL-The Full Version, A Time for Drunken Horses and Zer, among others.