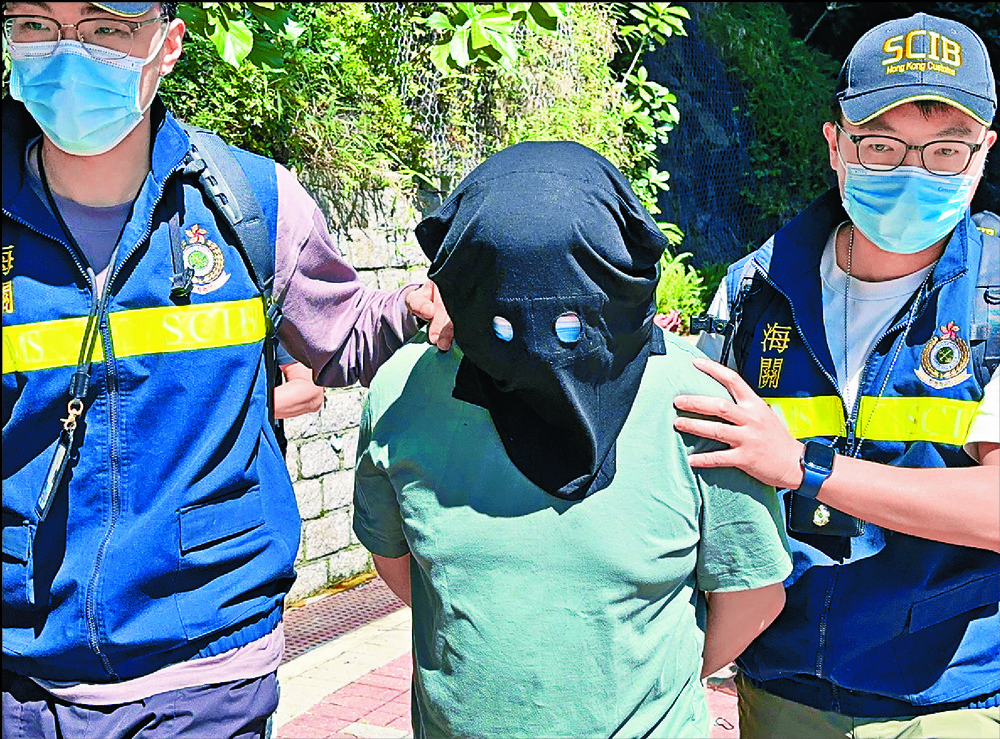 Two held in $3.5b laundering scam
Two men have been arrested in connection with the SAR's biggest money laundering case involving more than eight tonnes of gold and palladium worth HK$3.5 billion.
In an operation codenamed Alchemist last week, Customs officers raided three homes, two secretariat firms, a precious metal firm and a local foreign exchange shop and picked up the two, aged 30 and 48.

Around HK$248,000 in their bank accounts were frozen.

They are alleged to have sold precious metals and transferred the funds to mainland companies or offshore shell accounts, said Rita Li Yim-ping, head of the syndicate crimes investigation bureau.

Li said there was no evidence to prove the two had partners, but they did trade with the one precious metal trade firm. "We do suspect there is a syndicate behind controlling them."

The two, out on bail, were holders or authorized signatories of three company bank accounts, and drew attention due to the large sums that they transferred to more than 100 accounts in Hong Kong, the mainland and overseas since 2020.

The 48-year-old, a technician who earns about HK$20,000 a month and lives in a Kwai Chung public flat, set up a electronic device trading firm in 2021 and opened two bank accounts in July.

He then received HK$1.7 billion of suspicious funds in 240 transactions in the following four months, with the largest single transaction being HK$28 million.

Over half of the funds came from a precious metal trading company,.

The 30-year-old, a worker making HK$10,000 a month and living in Ma On Shan, is the authorized signatory for a bank account of a trading company set up in 2019.

He received HK$1.2 billion in about 300 transactions from January to August 2020.

"Investigations found over 60 percent of the remittances were from some jewelry and precious metal trading companies, many of these had just been founded by then," financial investigations group chief Yeung Yuk-man said.

"The two suspects' claimed occupations do not involve the precious metal trade, but they handled large remittances related to it and constantly withdrew precious metals from a trading company," he said.