Only three out of every five interviewed in the study said they had sought help, mostly through family and friends.
Nearly two out of five Hong Kong women have experienced sexual violence, and more than one in four have suffered from domestic abuse, according to a new survey which highlights a worsening trend with the Covid-19 pandemic partly to blame.

The study was conducted by the Hong Kong Women's Coalition on Equal Opportunities, which interviewed 1,044 random respondents between May and December last year through an online questionnaire.

Sponsored by Zonta Club of Kowloon and a research grant from Lingnan University, the results were released on Monday ahead of International Women's Day.

According to the survey, 37.5 per cent of women, aged 15 to 64, had experienced sexual violence, including forms of harassment such as discussing sexual topics that caused discomfort, non-penetrative sexual assault and unwanted sexual attention.

"The survey shows that the situation of violence on women has not improved over the years," said Lingnan University Professor Annie Chan Hau-nung, who led the study, comparing the results with a survey conducted in 2013.

The previous poll found 15.4 per cent of 885 women interviewed had experienced sexual violence and 43.4 per cent had been sexually harassed.

In the latest study, three out of 10 women said the most serious sexual violence they encountered had occurred in their homes or their perpetrators' places, followed by public transport and schools. About 5 per cent of incidents occurred in a virtual space, such as online forums and social media.

More than nine in 10 of the perpetrators were men, with three out of 10 having been strangers, while the rest included the victims' former partners, friends, family members or relatives, classmates and colleagues.

Interviewees also reported having feelings of anger and dissatisfaction, followed by fear of interacting with others and helplessness after the violence occurred. They became vigilant or cautious, and tried to avoid their abusers, while some changed their appearances or the way they dressed, the survey found.

But only three in five respondents said they had sought help, mostly through family and friends.

Among those who did not, some attributed this to lack of time or energy, feeling embarrassed or ashamed, as well as not knowing what to do.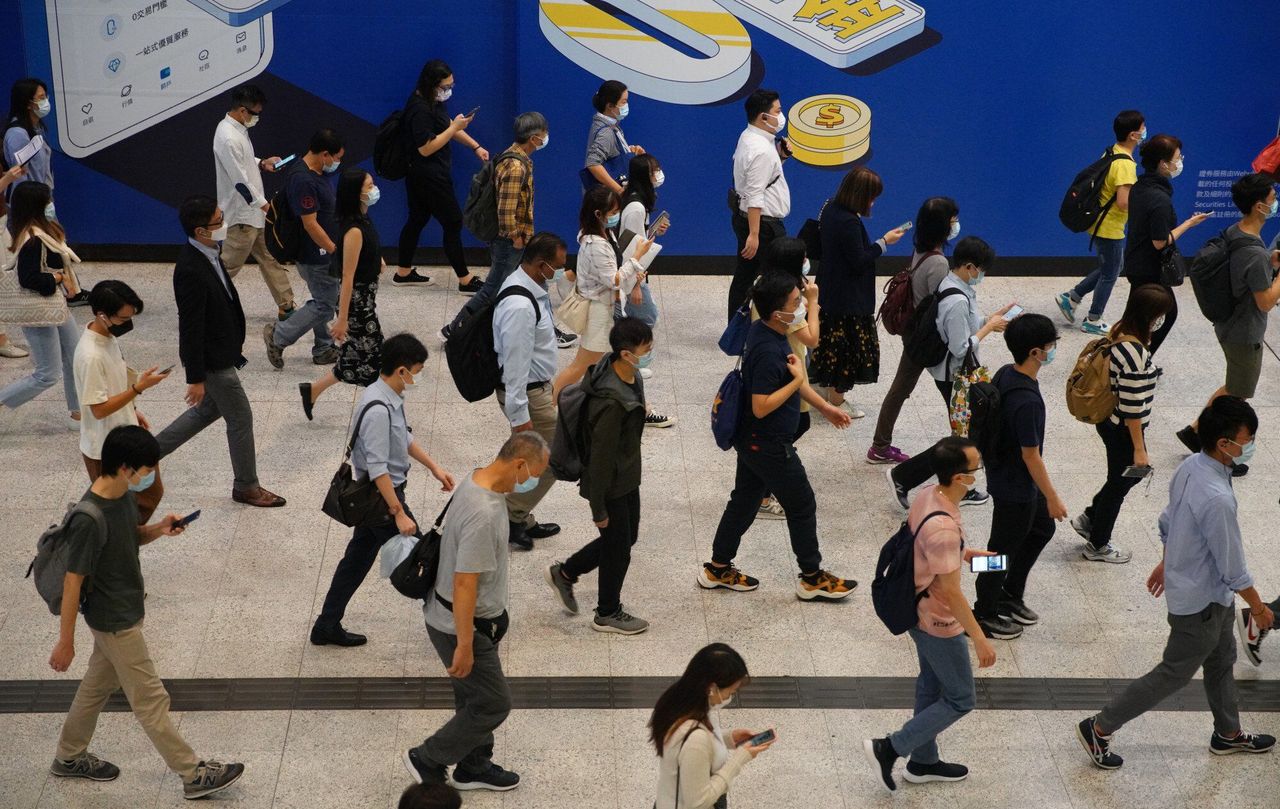 Job and money losses, in addition to strict social-distancing curbs, have confined women in households with a greater likelihood of domestic violence.

"The psychological impact of sexual violence on women is obvious," said Chan, a member of the university's department of sociology and social policy, adding that victims faced social norms of shame surrounding sex, obstacles to seeking help and limited protection caused by ineffective policies and laws.

The survey also found that 26.4 per cent of women had experienced intimate partner violence – referring to situations involving a current or former spouse or partner in an intimate relationship.

In comparison, the 2013 survey found 25.5 per cent had faced similar incidents.

The most common forms included sexual violence, followed by verbal insults or threats, and physical violence. Non-physical violence, such as stalking, restriction of social contacts and cutting off financial support, were also reported.

About half of the incidents reported by respondents occurred in either the homes of the victims or their abusers. Nearly nine out of 10 perpetrators were men.

"Home is not always a safe place for women of domestic violence," Chan said.

The recent survey also found only about half of domestic violence victims had sought help, through families and friends, social service agencies, as well as separation or divorce.

Others said they had not sought assistance because they felt embarrassed or ashamed, assumed others would blame them or not believe them, while some reported worrying that seeking help would worsen their relationships with their abusers.

Sisi Liu Pui-shan, a member of the Hong Kong Women's Coalition on Equal Opportunities, said the Covid-19 pandemic, with its social-distancing measures, had confined women to their homes with their abusers.

In addition to job and income losses caused by a sluggish economy that had imposed mounting financial pressure on households, the crisis had escalated domestic conflicts and increased the likelihood of violence, she said.

Liu, who is also director of the Hong Kong Federation of Women's Centres, said the number of calls from women who had experienced domestic violence had doubled in the first three months of the pandemic, compared with the same period a year earlier.

"The pandemic has disproportionately impacted the lives of women," she said, adding that new forms of violence, including image-based sexual violence, had also emerged and led more women to fall victim to abuse.

The Social Welfare Department recorded a total of 2,715 newly reported spouse and cohabitant battering cases last year, up by 4 per cent from 2,601 in 2020.

Among last year's cases, more than four in five victims were women.

To better protect women from violence and support them, Liu called on the government to set up emergency funds to help victims and their families.

The federation director also urged for a review of the existing compassionate rehousing scheme to streamline the application process for women who live with their abusers as well as the establishment of more shelters for them.

Liu said authorities needed to be more flexible in how they handled violence cases as government services for victims had been scaled back during the pandemic, which made it more difficult for women to seek help.