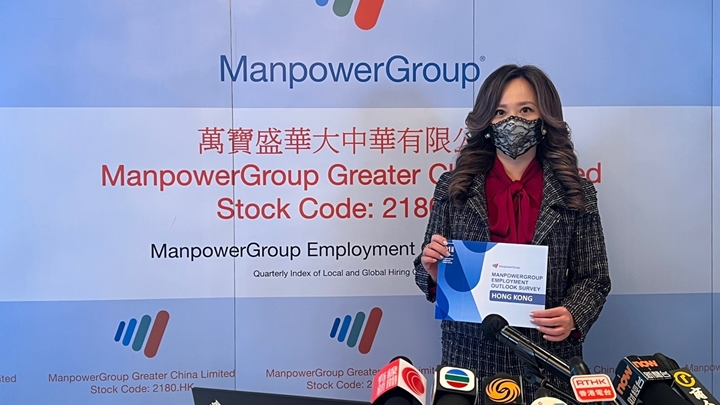 Two-fifths of bosses to increase staff size in 2023 Q1: survey
Forty-four percent of employers are planning to hire more workers in the next three months while around one-fifth are expecting a staffing decrease, a survey has found. 
The human resources agency ManpowerGroup Greater China conducted the survey as they interviewed 508 local employers on the employment outlook of the first quarter of 2023. 

Meanwhile, about 32 percent of employers have no plan to adjust the size of their workforce. 

Following seasonal variation, the net employment outlook index in Hong Kong stands at 22 percent, marking a 14 percent decline compared with the figures logged in the fourth quarter of this year. 

The survey also revealed the finance and real estate industry recorded the highest and the most optimistic net employment outlook index at 40 percent, followed by the communications and media industry at 32 percent and the information technology industry at 31 percent. 

Lancy Chui Yuk-shan, senior vice-president of the Group, said the development in financial technology is booming with virtual banks seeing more clients and consumers' behaviours and patterns changing. 

With borders between the SAR and mainland set to reopen, Chui forecast surging demands in the catering and tourism sectors and believed employers will have to rely on hiring causal workers and go digitization to tackle the understaffing issue. 

On the other hand, the report also estimated a 3 percent raise in average salaries for the coming year. 

It added the number may range between 4 and 8 percent for industries including telecommunications, multi-media and information technology; banking and finance; accounting and other professional commercial services.