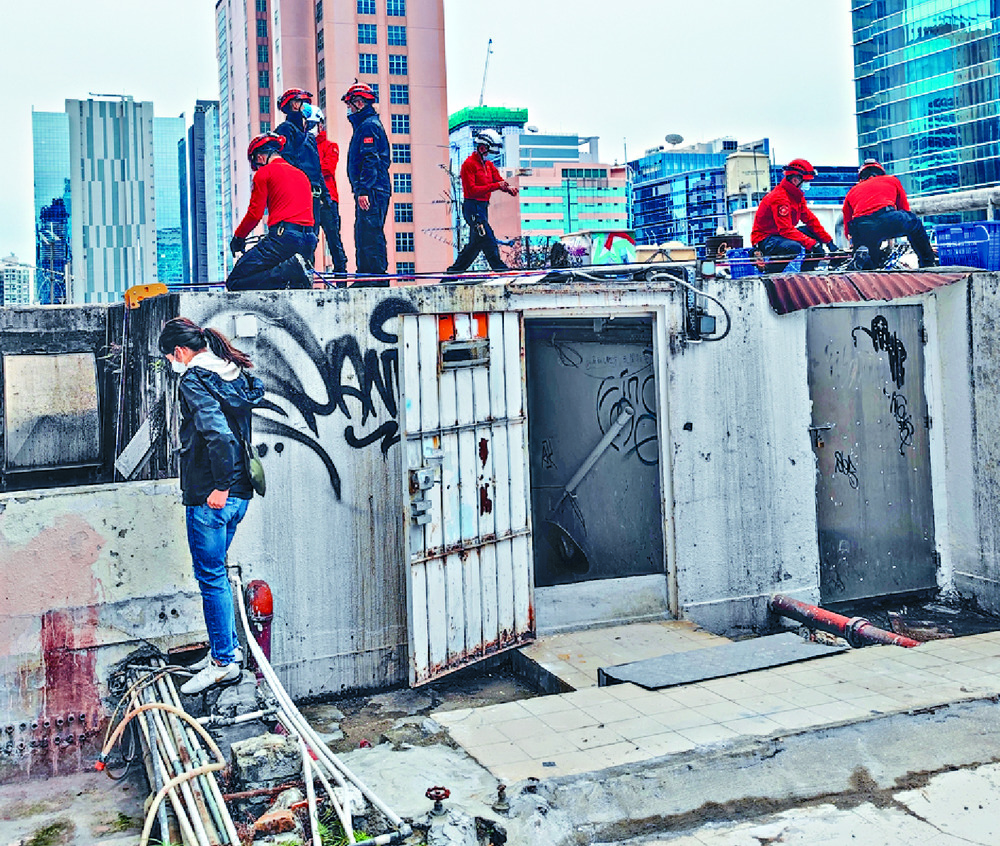 Two fall to death in gambling raid
Two men fell to their deaths from an industrial building in a vain attempt to escape a police raid on a suspected illegal gambling den in Kwun Tong Tuesday.
Officers raided a unit on the 10th floor of Tsun Win Factory Building on Tsun Yip Street, Kwun Tong, and found the gambling den there around 6pm on Tuesday.

Sources said that there were seven people inside during the raid, including the operator of the illegal gambling den.

Two of them, including the 58-year-old operator Choi and a 46-year-old customer Wong, removed a window in a washroom and were trying to climb down a water pipe but both apparently slipped and landed on the roof of a restaurant's backdoor in the back alley.

Ambulances took the two, who were unconscious, to United Christian Hospital at 6.50pm, where they were certified dead.

Choi and Wong are both understood to have criminal records, while Wong is wanted for breaching conditions of his supervision order.

Police also said they arrested a man from the mainland and four local women, aged 26 to 62, for gambling in a gambling establishment and were all released on police bail.

Officers also confiscated two fishing video game machines and six other video game machines used to facilitate gambling as well as HK27,000 in cash.

Under the Gambling Ordinance, operators of a gambling establishment can be fined up to HK$5 million and jailed for a maximum of seven years upon conviction.

Customers of gambling establishments can also be fined a maximum of HK$30,000 as well as imprisoned for nine months upon conviction.

It is understood that the gambling den is operated by leading triad gang Sun Yee On despite being raided by the police several times.

The last raid happened only less than two months ago, when more than 100 officers descended on multiple units in the building on December 17, busting three gambling and two drug dens, arresting 24 men and 22 women.

Police officers also raided the same unit in 2018, busting an illegal gambling den and confiscated HK3,000 cash as well as fishing and shooting video game machines used to facilitate gambling, while also arresting the 18-year-old male operator and nine customers.