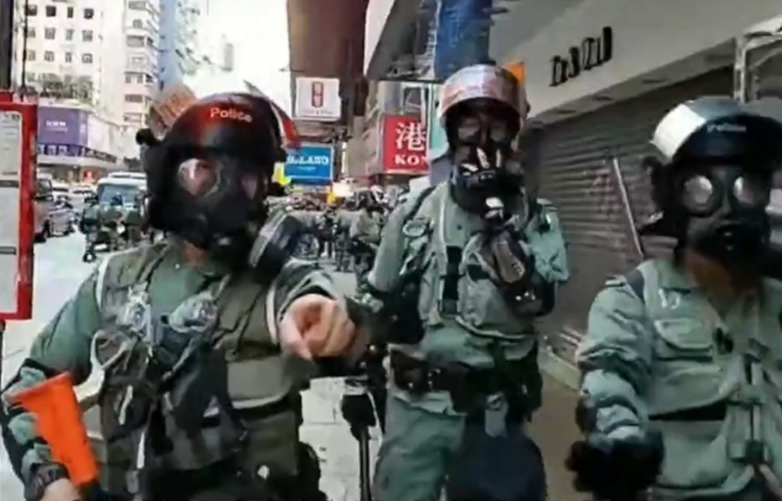 Two cops to be disciplined over i-Cable complaints
Police will take disciplinary action against two cops who were complained by i-Cable News during its coverage of 2019 unrest.
The news department said two of its reporters were shouted at and pushed away by two policemen when they were working on Waterloo Road in Yau Ma Tei on October 20, 2019.

At that time, they were working outside the police cordon line, and the two officers did not show any identification proving they were police.

Complaints Against Police Office has found the two to have neglected their duty by failing to show identification to the reporters. Disciplinary action will follow.

As for their impolite treatment of reporters and obstruction of their reporting, the office found not fault with the two.