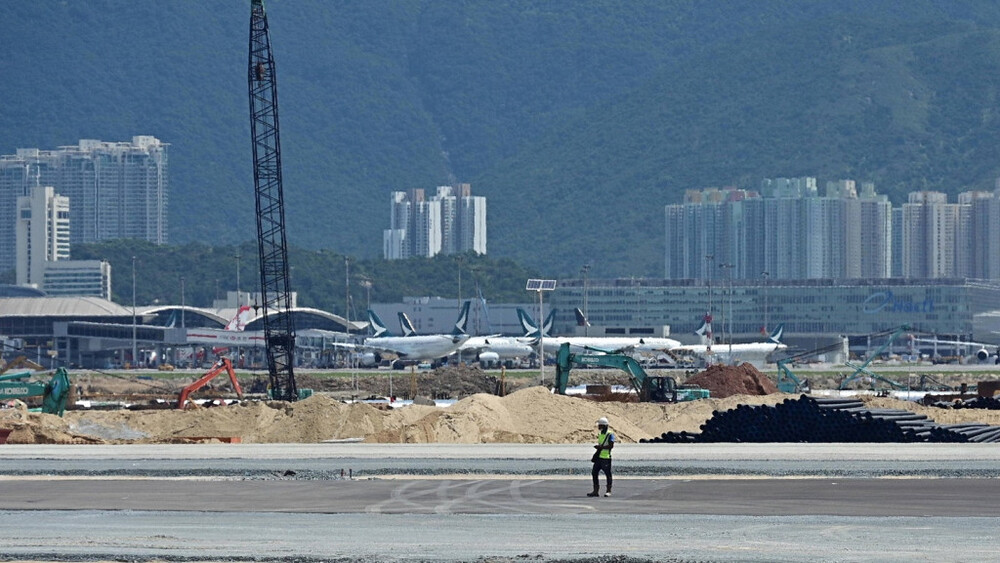 Two charged with bribery over runway project scandal, including Airport Authority top exec
A senior executive of the Airport Authority Hong Kong and a proprietor of a sub-contractor in relation to the third runway project were brought to court on Friday morning after they were charged with accepting and offering bribes totaling about HK$3.8 million.
This came after the city's anti-graft watchdog yesterday arrested 30 engineers and contractors, including four Airport Authority managers, for alleged corruption over the multibillion-dollar third runway project.

According to the Independent Commission Against Corruption, Ricky Lee Wing-fai, 47, Principal Manager of the Airport Authority, faces two counts of conspiracy for a public servant to accept an advantage, while Ng Kai-on, 65, sole director-cum-shareholder of Carol Engineering Limited, faces one count of offering an advantage to a public servant.

They were brought to the Eastern Magistrates' Courts this morning for mention and needed not to enter plea yet.

Their case was adjourned to January 6 next year, allowing further investigation by the prosecutors. Meanwhile, the two were each granted bail for HK$500,000.

An ICAC statement noted that the alleged offenses took place between October 25, 2018 and June 7, 2022.

The charges allege that Lee conspired together with Ng in accepting and offering bribes totaling about HK$3.8 million as an inducement to or reward for being or remaining favorably disposed to Ng or Carol Engineering.

Of which, some HK$900,000 of the bribes were said to be accepted by Lee together with an operator of another sub-contractor of the third runway project as inducements for assisting the aforesaid sub-contractor to secure supplies contracts of sand or other filling materials from the main contractors in respect of the main reclamation works at the runway project, and assisting to expedite the release of works payments by the main contractors to the aforesaid sub-contractor.