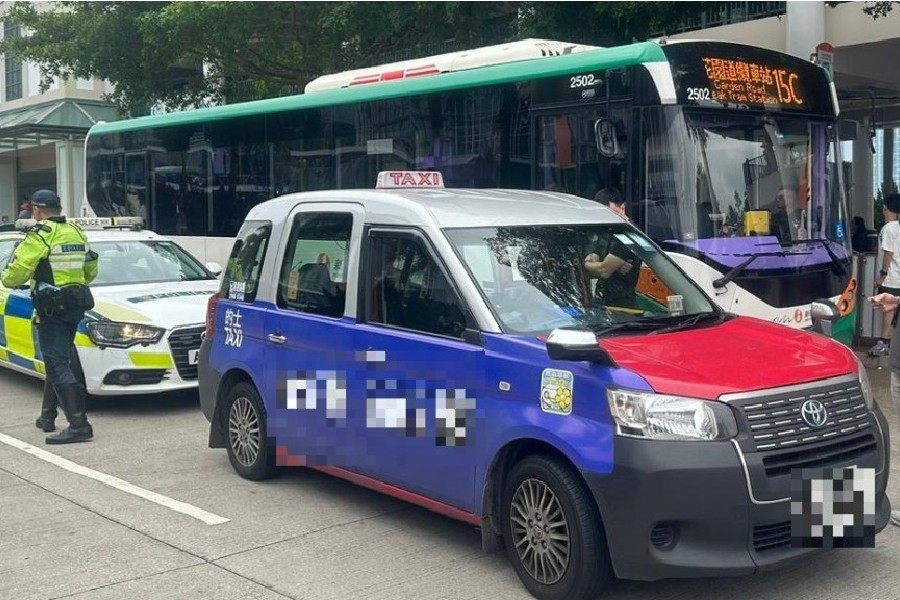 Two cab drivers arrested for charging up to four times the actual fare
Two taxi drivers were arrested after police found them charging up to four times the actual fare when picking up passengers during the Golden Week holidays.
The police carried out an operation from April 28 to May 1 to combat the issue of cab drivers overcharging fares, with two drivers found to be overcharging fares.

Officers acted as passengers and took the taxis at Lan Kwai Fong and Times Square to Happy Valley and Central Ferry Piers, respectively. The average fare for the journey is supposed to be around HK$70 and HK$50, but the drivers charged the officers HK$300 and HK$200 instead, which were four times the actual fare.

The two drivers, aged 47 and 53, were arrested for overcharging fare, not activating the taximeter, and not placing a taxi driver's identity plate in a holder.

Police reminded the public to keep an eye on the taximeter and ask the taxi driver for an official receipt with the fare and license plate numbers on it if necessary.

The police also warned that overcharging fare is a serious offense. The maximum penalty upon conviction is a fine of HK10,000 and six months imprisonment.