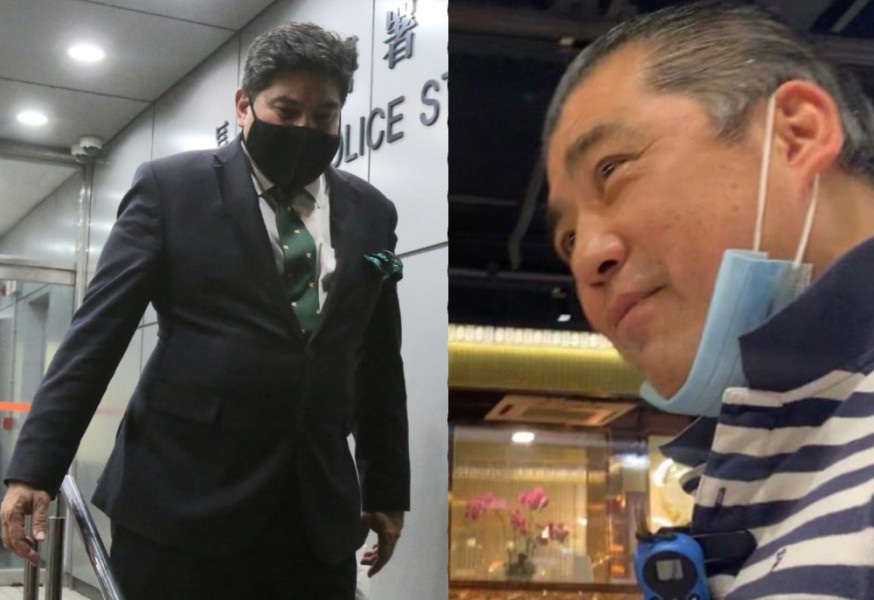 Two arrested for perverting the course of justice over teen's drug case
A paralegal and a barrister who handled the drug trafficking case involving 25-year-old Ma Ka-kin were arrested for perverting the course of justice on Tuesday, according to sources.
The two are paralegal Paul Chan Keung-lei, 58, and barrister Dorothy Cheung Hiu-wai, 33. They handled Ma's drug trafficking case in 2016, who was then sentenced to 23-year imprisonment in a wrongful conviction.

Five years later Ma was released after his successful appeal.

Chan, accompanied by several women, arrived at the Cheung Sha Wan Police Station around 5pm today. Later the women left the police station without Chan. They refused to further comment on the matter and one of them even tried to block reporters' cameras from filming.

The Law Society of Hong Kong also issued a warning tonight, banning any member from hiring Chan. Barrister David Boyton was spotted at the police station as well. He left around 8pm and confirmed he will represent Chan in court.

He added that Chan was remanded for questioning, suspected of perverting the course of justice. It was still unknown whether Chan will appear in court tomorrow, Boyton said, depending on the police's decision.

Cheung, who represented Ma in court as the defense lawyer back then, was remanded for questioning as well.

Chan allegedly persuaded Ma into pleading guilty to the charge back then, telling him that the court would hand down a less heavier sentence.

The court raised suspicions when handling Ma's appeal, such as why Chan, saddled with criminal records was hired to represent Ma.

Chan committed raping and robbery in 1982 and 1993. He fled away for over eight years before he was caught in 2002. He had spend more than 20 years in prison.

The case is now handled by the West Kowloon Regional Crime Unit.