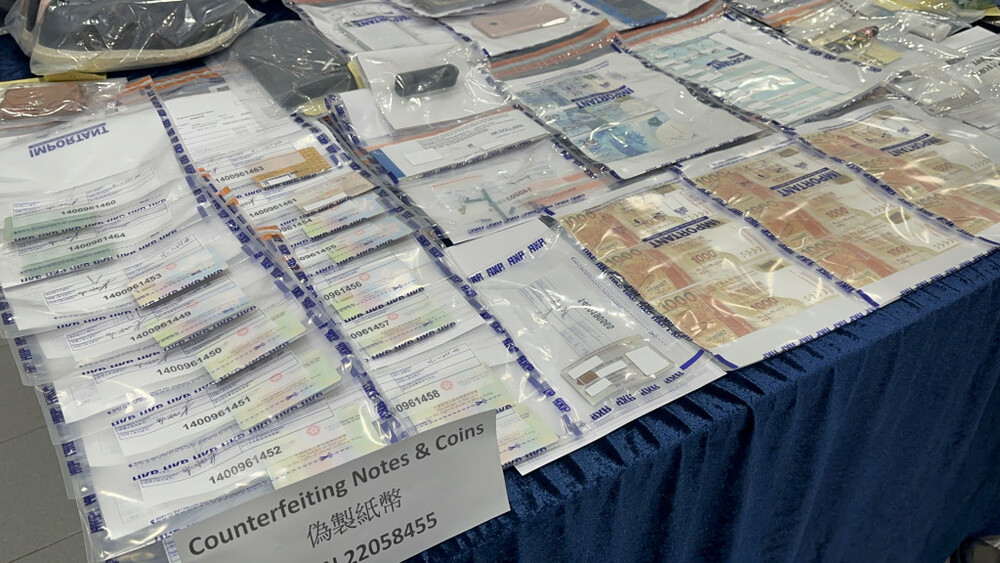 Two arrested for manufacturing fake banknotes
Police bust a fake notes workshop in a hotel room in Yau Ma Tei on Christmas Eve, arresting two.
Officers launched a raid on the hotel room yesterday night and seized nine pieces of fake notes with a value of HK$1,000 individually, with multiple identification cards which belong to other people. 

Plenty of tools, including printers, papers and laptops, which were believed to be used for manufacturing fake notes, were also found in the hotel room.

According to Wong Chung-kuen, Chief Inspector of Yuen Long District Dvision's Region Crime Unit, police received a report on November 16 from a convenience store owner in Yuen Long claiming to receive fake notes. They launched an investigation and targeted the suspects after analyzing the video surveillance footage of the convenience store.

The duo arrested, a 33-year-old man and a 29-year-old woman, were charged with manufacturing fake notes and identification cards.

The arrestees were engaging in five cases of using fake notes for transactions, said officers, with a total amount of HK$17,500 between November 2 to December 19 across Kowloon and New Territories.