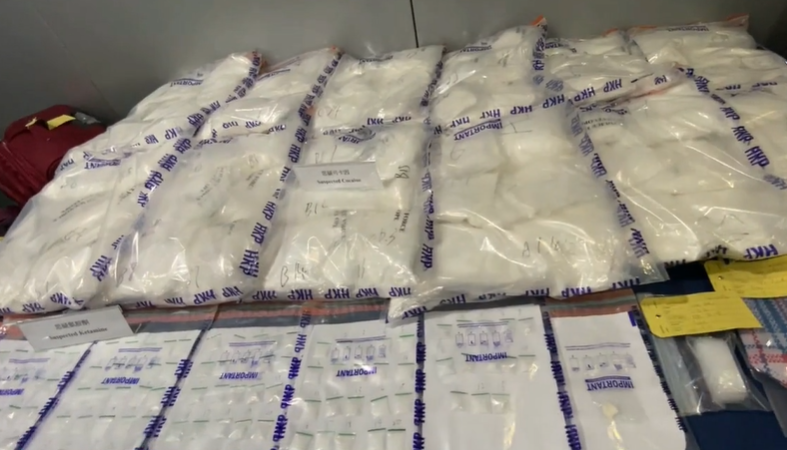 Two arrested for HK$63m worth of drugs in Wong Tai Sin
The Hong Kong Police Force arrested two people for trafficking dangerous drugs in Wong Tai Sin after finding them with cocaine and other suspected drugs weighing a total of 69.1 kilograms worth HK$ 62.7 million.
The unemployed man and the woman, aged 60 and 25 respectively, were caught when entering a car in a parking lot in Wong Tai Sin on Monday.

"Our officers found that drug trafficking syndicates use private cars to store drugs as mobile warehouses and park them in public parking lots," according to Charm Yiu-kwong, Chief Inspector of the force's Narcotics Bureau, "thus we deployed raid operations."

More substances suspected to be drugs were later found in the car and at the male suspect's residence, totaling 69 kilograms of cocaine, 131 grams of ketamine, and five grams of crack cocaine, with a market value of about $62.7 million.

Two suspects will await trial on Wednesday, and the force will keep investigating the drug trafficking network for further possible arrests, Charm added.

Charm also warned the private car rental companies to pay more attention to the identity and the usage of people who rent the car and report their suspicions to the police as soon as possible.

He reminded citizens that manufacturing and trafficking dangerous drugs are serious offenses, and the maximum penalty carries a HK$5 million fine and life imprisonment.