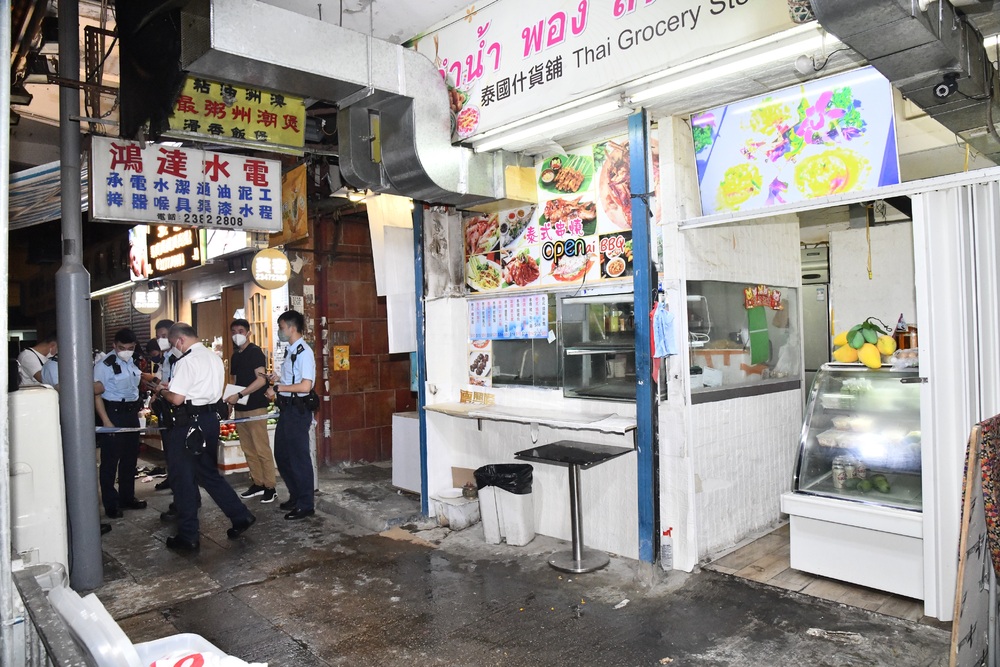 Two arrested for acid attack at Thai restaurant in Kowloon City
Two men in connection to a Thursday acid attack at a Thai barbeque restaurant in Kowloon City -- injuring five people including two boys -- were on Friday arrested by police.
The 34-year-old man surnamed Lee was arrested in Wong Tai Sin around 4pm, while the 62-year-old man surnamed Lau was arrested in Kowloon City around 9pm. They were both charged with throwing corrosive fluid with intent to do grievous bodily harm and remanded in police custody.

Around 4pm on Saturday, one of the suspects -- with his face covered and hands retrained -- returned to the scene on Carpenter Road to aid police investigation. The suspect and officers stayed there for only a few minutes.

The case involved money issues, according to live sources.

The incident took place around 9pm on Thursday, A man riding his bike stopped outside the restaurant and suddenly threw acid into the shop, injuring a female staffer, her friend, a mother and her two sons aged six and eight.

The staffer aged 55 sustained burnings to her face and neck, while her friend aged 45 sustained injuries to her face, chest and back.

The family of three on the other hand sustained slight injuries to their feet. Apart from the six-year-old boy, the other four were sent to Queen Elizabeth Hospital.