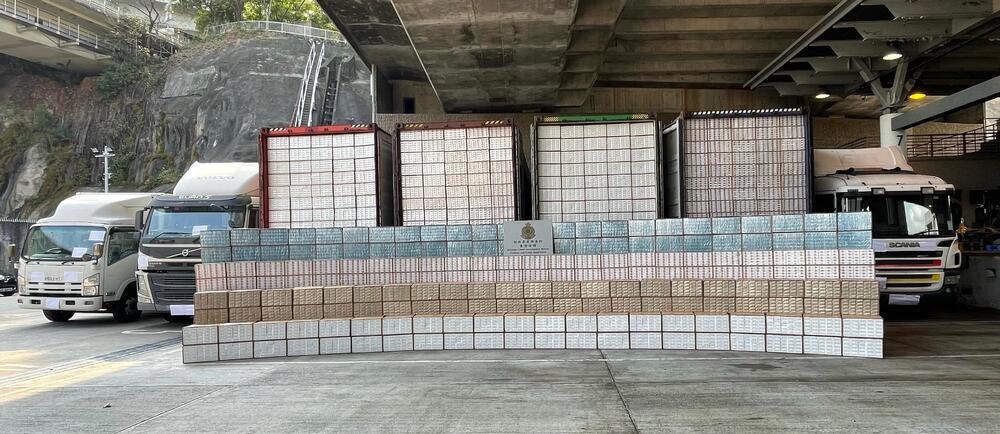 Two arrested as illicit cigarettes worth HK$120m seized by Customs
Two men were arrested by Customs in an operation where 42 million suspected illicit cigarettes worth HK$120 million were seized.
Customs announced Monday that officers intercepted a container truck in Tuen Mun on Feb 10. Upon inspection, about 10 million illicit cigarettes were seized inside the 40-foot container.

Officers then searched the Tuen Mun Public Cargo Working Area and a container yard in Lung Kwu Tan, where another 22 million illicit cigarettes were seized inside two containers.

In a follow-up investigation, they also searched an industrial building in Fo Tan on the same day and seized about 10 million suspected illicit cigarettes.

Two men, aged 56 and 65, were arrested. A lorry and four containers suspected to be involved in the case have also been detained. Customs added that the likelihood of further arrests is not ruled out.

The seized cigarettes also came with a potential duty of about HK$81 million.

Customs said that officers will continue to trace the source and flow of the illicit cigarettes as the investigation is still ongoing.