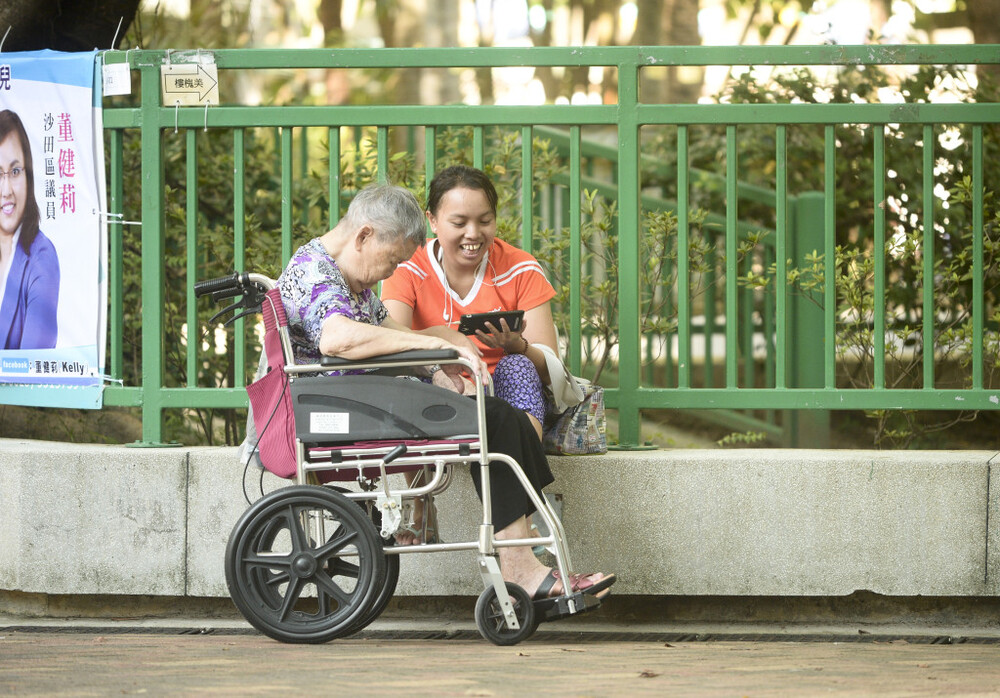 Twenty percent of staff leave elderly homes, with more Hongkongers declining to join
Hong Kong's elderly caring centers faced a 20 percent staff shortage during the epidemic and difficulties introducing new blood.
Speaking in a radio program, Joe Chan Yung-chau, Secretary in General of the Elderly Services Association of Hong Kong, said the industry has been seeing a continuous brain drain of therapists, nurses, and carers even though the sector is relaxing the threshold for hiring local staff.

"Both private and subsidized caring homes are facing the same problems," Chan said. He mentioned the Social Welfare Department had earlier recruited care workers with a monthly salary of HK$30,000 during the fifth wave, while most applicants were unemployed and did not have a plan to pursue a long-term career in caring work.

Chan added that the labor loss may be due to the low salary and long working hours for caring work, describing the work as an "offensive trade."

"The government launched a scheme to introduce around 3,000 supplementary workers into caring centers during the fifth wave of the epidemic," he said, "but it didn't fill the gap created by the huge number of staff leaving."

Lawmaker Dennis Leung Tsz-wing claimed many carers would prefer to seek opportunities in public sectors like the Hospital Authorities for more stable pay and working hours.

"The 12-hour working day in residential care homes for the elderly, coupled with the low promotion expectation, contributed to the shorthanded phenomenon," he said.