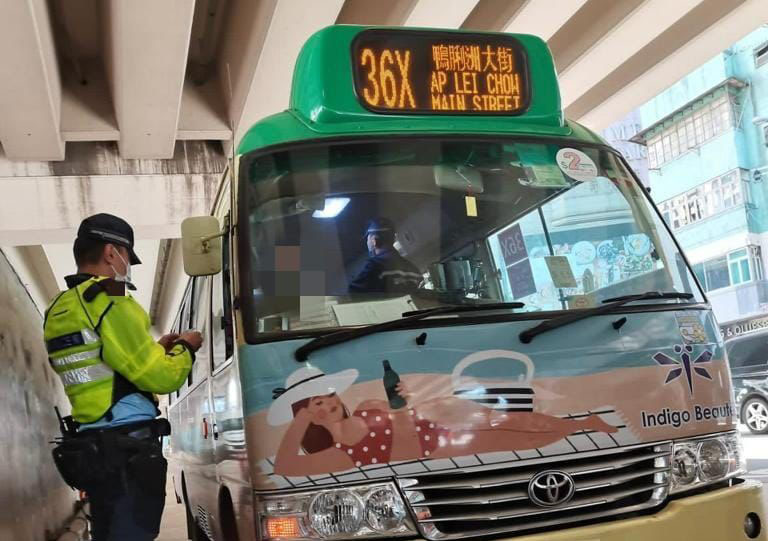 Twenty-four persons fined or issued with summonses for not fastening their seat belts
Police issued fixed penalty tickets or summonses to nine drivers and 15 passengers for not wearing a seatbelt properly in an operation tackling traffic violations in Hong Kong Island.
The two-day enforcement on Monday and Tuesday was to crack down on traffic violations related to public service vehicles, including driving without being securely fastened with a seat belt, using a mobile phone by holding it in one's hands, speeding, and failure to comply with traffic lights and signs.

A total of 24 persons, including 15 public light bus passengers, one public light bus driver, seven cab drivers, and one school bus driver, were found to have failed to securely fasten their seat belts.

The persons concerned were issued with fixed penalty notices and summonses.

In addition, the police also issued 96 fixed penalty tickets for traffic violations involving public service vehicles.

The force said that they will continue such operations on a regular basis to ensure public safety and smooth traffic flow.