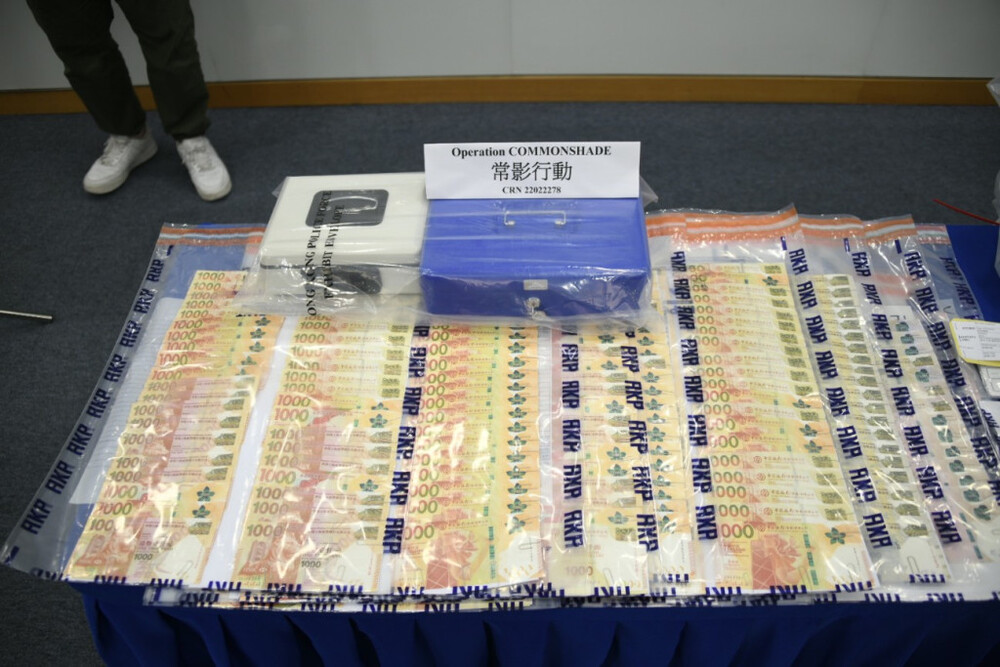 Twelve arrested for MPF fraud of over HK$6.3 million
A total of 12 people, including one finance agent, were arrested by the police on suspicion of swindling over HK$6.3 million from a city's retirement protection fund by making false claims.
Police announced on Wednesday that the 12 arrestees aged 34 to 60, including 11 men and one woman, were charged with a count of using false documents and are now detained pending further investigation.

Eleven arrestees were suspected of having made false declarations - saying they were suffering financial difficulties - to withdraw the money from their Mandatory Provident Fund Scheme accounts, and the remaining arrestee, surnamed Lee, 58, was believed to be the mastermind behind the fraud as a finance agent who helped his 11 clients make false claims.

"A company that undertook MPF operations reported to the police claiming that they had received 34 applications between January 2021 to last April for early withdrawal of their MPF payments as 'being totally disabled or incapable,'" officers said, "also these applicants had provided certificates of incapacity that were suspected to be issued by local hospitals."

However, police noted the company approved 30 of the 34 applications and returned HK$6.3 million in payment to the applicants but found the certificates attached to the 30 applications were remarkably similar.

"We found that the 30 applicants were all handled by the same agent during an investigation, and the largest amount of payment involved was over HK$1 million," officers said.

Police immediately targeted and arrested the agent and 11 of his clients, finding that the agent would charge 10 to 15 percent of the MPF withdrawal as commission.

The case is under ongoing investigation, and police believe further arrests are possible since the agent's company has operated for more than ten years.