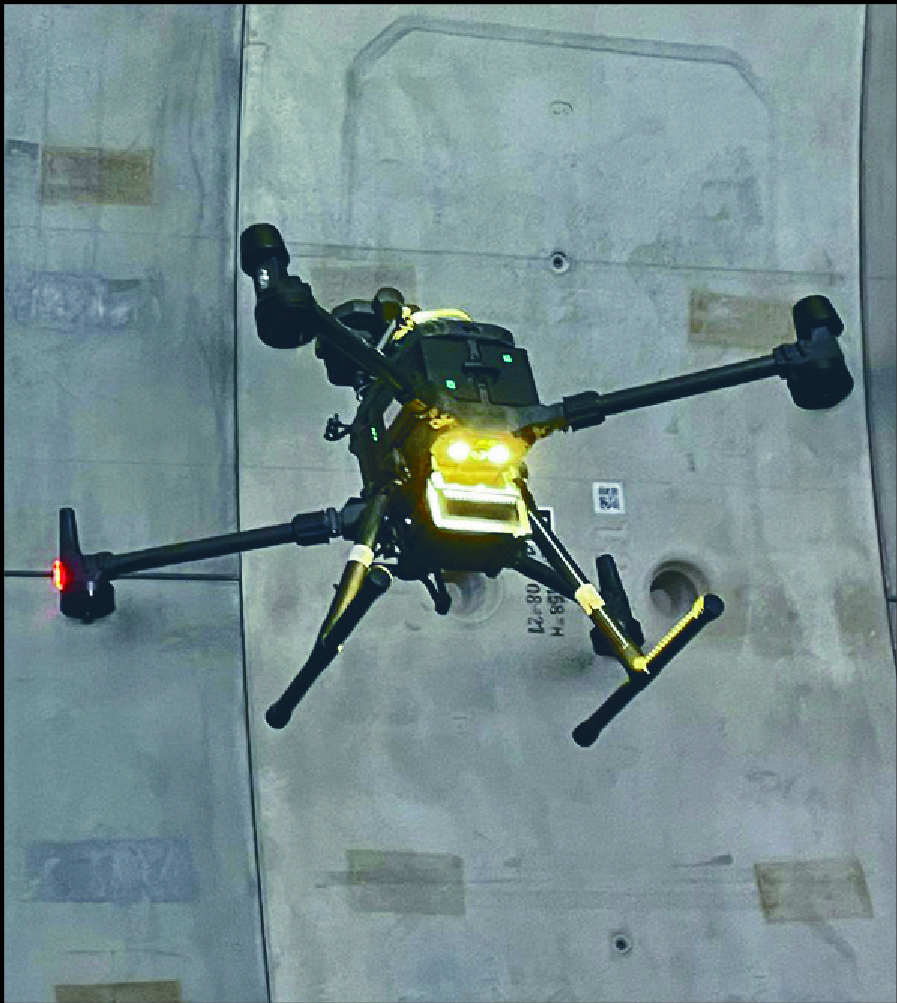 Tunnel drone brings speed, safety
Authorities have spent HK$2 million and 10 months to develop a drone that inspects tunnel defects faster and more safely.
The Civil Engineering and Development Department used the 3S Tunnel Defect Inspector for the first time two months ago to make checks on the two-lane Cha Kwo Ling Tunnel, which is still under construction.

It compressed inspection time for each tunnel compartment to two minutes - five times faster than sending workers for manual checks.

Senior engineer Tommy Wong Chi-wai described the importance of construction quality as particularly important for undersea tunnels which "endure huge water pressure and is at risk of sea erosion."

In the past, workers had to go on high platforms to examine whether there are concrete cracks, concrete spallings or water leakage in tunnel lining segments - and Cha Kwo Ling Tunnel has 21,000 segments.

"Workers had to work on platform as high 13 meters, like standing on the fourth floor, which was dangerous," he said.

The old process was also "repetitive," Wong said, as "the color and textile of the tunnel surface are monochromatic."

But now this is done by the 3S Tunnel Defect Inspector.

Though there is no internet in the tunnel, the drone can identify segments of the tunnel by scanning QR codes of the 3.4-kilometer-long tunnel, 2.4km of which is under the sea.

The drone can take 12 high-resolution images for each compartment that are then sent to a computer.

The photos are scanned by artificial intelligence software, and areas with defects are shown in real time as they are clearly highlighted in red.

Using a computing technique to analyze the images, the system can also generate a report on the precise location and type of defect, he said.

Wong said the drone system is much smarter and more diligent than workers because it can detect the smallest cracks.

"Most concrete cracks are millimeters in size, which are hard to recognize with the naked eye," he said.

Wong said the advanced defect inspector helps them save 80 percent of construction time.

"In the past, examining 10 meters of the tunnel required three constructors to work 490 minutes. Now with the help of drones, it takes only 80 minutes to complete the same work."

He added that workers are well trained in controlling the drones.

The 3S Tunnel Defect Inspector won a silver medal in the Geneva International Exhibition of Inventions on March 28 as well as the R&D 100 Awards last Monday.

Wong hoped the drones will become widely used, and said they may be used when the tunnel opens.

Construction of the HK$11 billion tunnel began in 2019 and is expected to be completed in 2026.