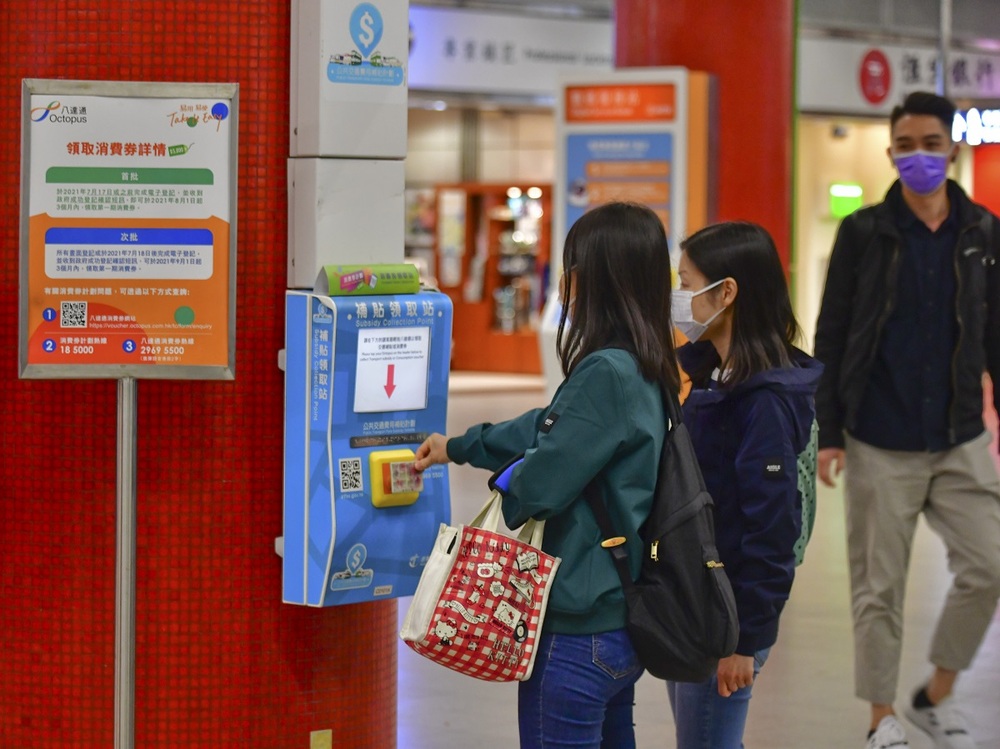 Tuesday spending deadline spelled for Octopus users who want final payout on Dec 16
Citizens need to have used up their first two octopus card e-vouchers by Tuesday to receive the last HK$1,000 on December 16.
People who receive their HK$5,000 consumption vouchers via Octopus will receive the last installment of HK$1,000 on December 16 if they have used up the first two batches by Tuesday.

According to Octopus, more than 80 percent are already eligible.

For citizens collecting the vouchers via Octopus, their last HK$1,000 installment will be disbursed on the 16th day of the following month after they have used up the first two installments of a total of HK$4,000 within four to seven months upon receiving the sums.

Those who have yet to meet the HK$4,000 mark should do so by February 28, 2022, so they can receive their last HK$1,000 on March 16, 2022, which is the final distribution date of the scheme.

In addition, people who collected the first voucher on October 1 will receive their second voucher on Wednesday.

Citizens who choose to collect the vouchers via AlipayHK, Tap & Go, or WeChat Pay HK are getting their HK$5,000 voucher in two installments -- HK$2,000 and HK$3,000, while those who chose Octopus will receive HK$2,000.